Here's how you can make your Christmas move seemless
Planning to relocate somewhere during the holiday season? Well, you're in for a stressful ride.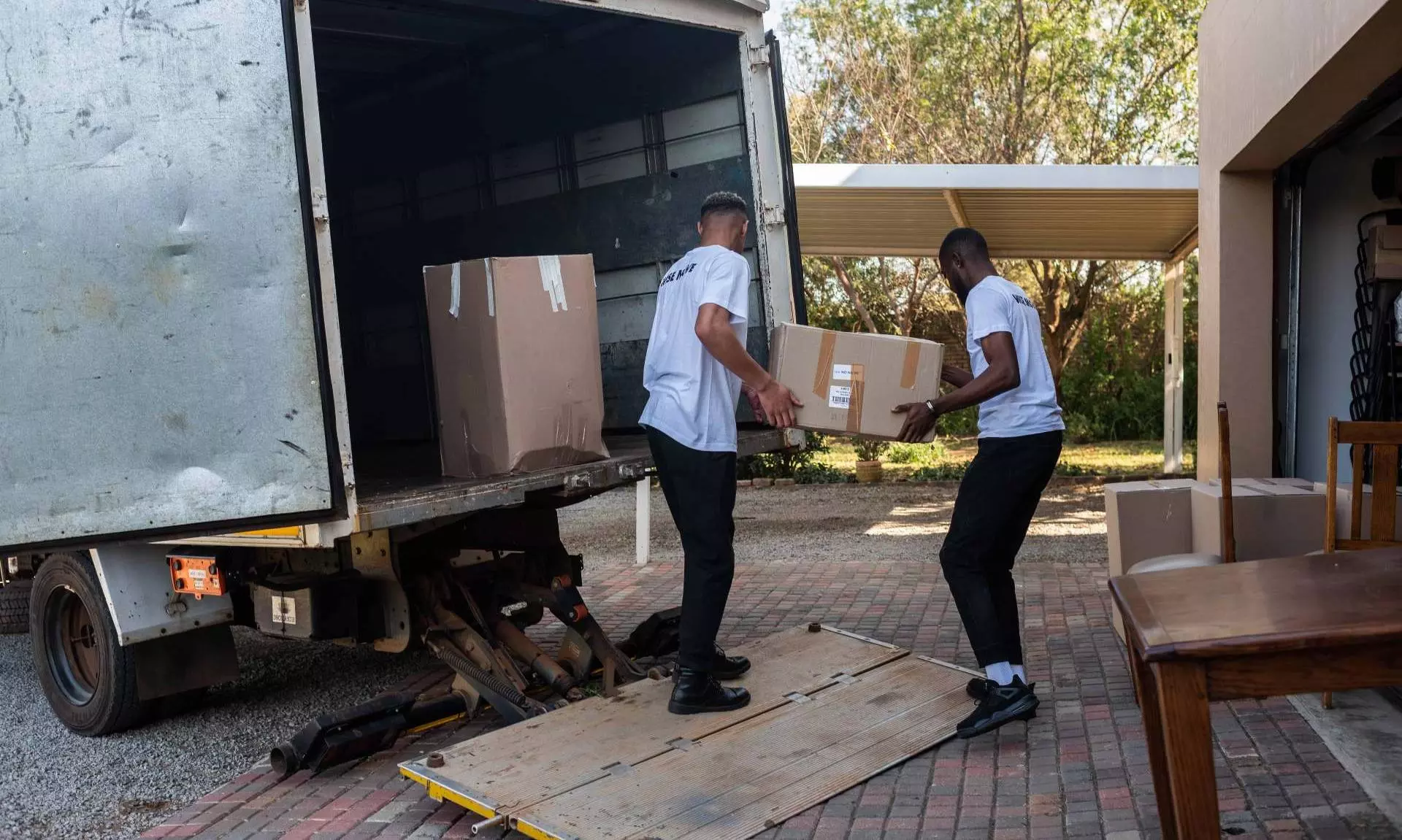 The Christmas festive season is one where people relocate for various purposes including moving back home, starting a new chapter in life or just taking a long stay-cation for fun.

Whatever your reasons for moving are, it is bound to be hectic during this season. You have to leave the comforts of the known and get adjusted in the strange surroundings Hence, here is how experienced packers and movers, will help you with the preparations with their reliable tips. These tips will help you stay organised and still enjoy Christmas while moving
Here's how you can make your Christmas move seamless:
Book packers and movers in advance
Packing all by yourself becomes really stressful before the start of your holiday with the press to complete your work and pack together. Booking packers and movers will help you a lot. Whether you are done with your packing or not, it's best to book a packing and moving company a month in advance, the reason for this: Companies are often packed with last-minute bookings. Hence, it's best to get your bookings in place the minute you decide that you want to relocate.
Start packing early
Christmas is a hectic time in general. December is a month where you will encounter occasions, events, school work and other functions along with Christmas shopping and cleaning. When you are already packed with work, it's best to get the humongous task of packing way in advance. You can start early by packing things you don't use and then packing items you use daily once you're moving day comes near.
Stick to a budget
It's best to have a set budget for your Christmas move. Moving homes is a costly business, especially during the festive season. You will also have other expenses to consider for Christmas as well as shopping. To ensure that your spending don't go overboard, it's best to have a budget and stick to it. Selecting the logistic company under your budget will help you save a lot.
Ensure you have enough supplies
Have holiday packing boxes that you need to throw away? You might want to keep them aside as they can come in handy during the move. Apart from it, you probably will need a lot of supplies to pack your goods, it's best to ensure that you have all you need in order to pack things beforehand. If thighs go wrog and your unable to reach at the right time for such cases pack extra pairs of clothes, laptop, medications, cosmetics, toiletries, and other such items which you need in a carry bag that you can keep with yourself.
Understand the situation
Moving during holidays can have a big impact on your festive mood. It's best to understand and accept the fact that this Christmas may not be like your previous ones. It is a time where you will be loaded with work and may not get to enjoy the holiday season. Nonetheless! It will also mark a new beginning for you as well as your family. If do it right, moving during holidays will be enjoyable and rewarding.
Daylight
During winter the day is short and night are longer. It gets dark early in the evening. That's why during December winter makes your moving more difficult. Before moving one should get an idea of the sunset timing in the area and how much daylight you will have for loading and unloading.
Discount
In Indian maximum people shift during the summers as it very convenient for family with children. This make it a very expensive. But when shifting during winter makes it off season and you can get discounts will the help of this you can save more and use that money for something else. Packer and mover charge a lot on weekend as they are in high demand. Choosing the right date will also get you discount like shifting on a weekday.
Creating a list
You will come across 100 of things while shifting you can't always rely on your memory.
Creating a list for pre-moving will help you complete your task before you move. Noting down names of packer and movie to identify the right shifting services out of all the options. Shortlist according to your locality and expense. The best way to make moving easier is to reduce the extra load making list of all necessary thing and this will help you save money.
Challenges faced by Shippers:

Increase in expectation and competition
Due to covid, there has been a lot of change in consumer trends, their expectations have rapidly increased. With fast growing technology, consumers want status reports on real-time basis. It has become imperative for companies to share real time data with their customers.
Increase in fuel price
Due to the increase in the price of fuel, the transportation price also increases. This cuts down the revenues and earnings of the shipper. The only way to offset the fuel prices is to have maximum runs of the trucks to ensure there are better margins to work with.
Unpredictable weather condition
As per the National Highways Authority of India, about 66% of freight is carried by roads. It becomes difficult to transport goods during winter due to Fog and Smog on the road. This results in a delay in delivery.
The views and opinions expressed in this article are those of the author and do not necessarily reflect the views of Indian Transport & Logistics News.