Gati Shakti to enable seamless multimodal transport network in India
Prime Minister Narendra Modi launched the PM Gati Shakti on October 13, 2021, in the 75th year of India's Independence.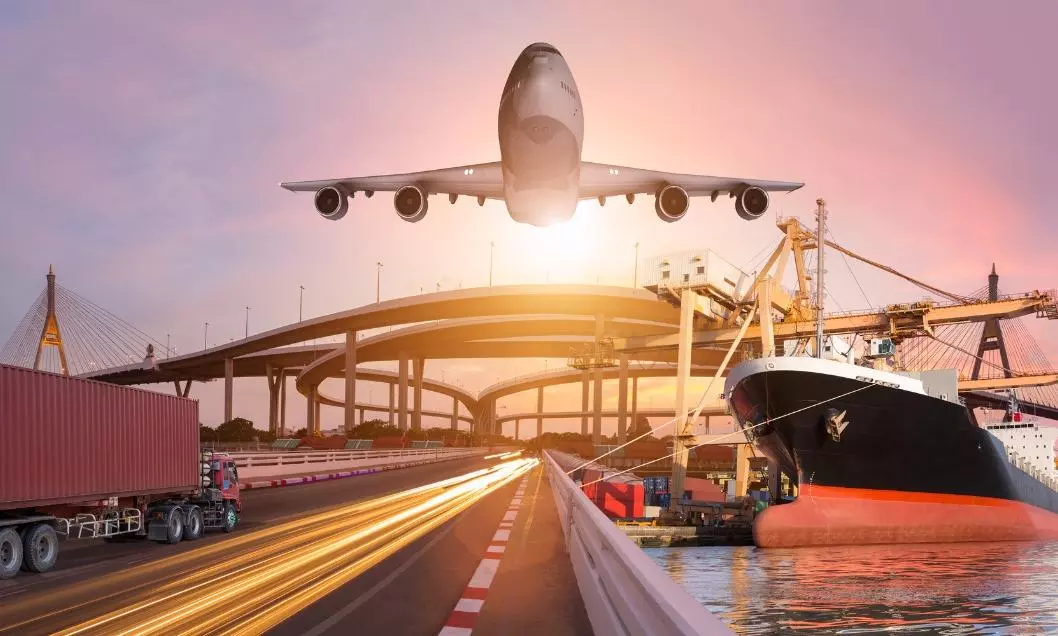 'Work in Progress' signboards are something every person across the country would have seen and stressed over because these infrastructural projects progress at a snail's pace, causing weeks, even months and years, of disruption and frustration.

What's worse is that even after a road, for example, is built and ready for use, the relief is short-lived because chances are it will inevitably and shortly be dug up again to lay a telecom cable, a water pipe, or a gas line. Sometimes a divider or an intersection circle has to be demolished after it's constructed because it is causing bottleneck traffic, or it is in the way of another infrastructural project, leading to more 'Work in Progress' signages coming up.
The root cause of these problems is undoubtedly the yawning gap between macro-planning and micro-implementation which often leads to not just unnecessary delays, but also wasteful expenditure due to time and cost overruns.
Addressing this problem, Prime Minister Narendra Modi launched the 'PM Gati Shakti—National Master Plan on October 13, 2021, in the 75th year of India's Independence. I was greenlit by the Cabinet Committee on Economic Affairs (CCEA) soon after on October 21st.
The National Master Plan synchronizes all existing and planned initiatives of 16 ministries, bringing them and their concerned departments together on a centralized Geographic Information System (GIS) digital platform.
As a result, they will now be able to visualize, review and monitor the progress of cross-sectoral projects in a comprehensive manner. Having access to all critical data and analytical tools means these different departments will be able to prioritize their projects and plan them better, selecting the most optimum route in terms of time and cost for transportation of goods from one place to another.
So, instead of working in silos that hamper construction and hinder progress, the PM Gati Shakti National Master Plan promoted integrated planning and coordinated implementation that gives gati (speed) and shakti (power or strength) to infrastructural connectivity projects for industrial cluster and economic zones.
Currently, logistics and supply chain costs account for 12 to 13 percent of the Gross Domestic Product (GDP) as compared to the global average of 8 percent. This makes exports uncompetitive and impedes the PM's 'Make in India' dream. To add to that, the pandemic emphasised the role of the road network across all three delivery miles.
While connectivity across the country today is much better than what it was a decade ago, the high logistics costs can be reduced considerably by improving existing roads and building new and better expressways and highways. Infrastructure development is slowly becoming a necessity than just a sign of progress.
Acknowledging this increasing need for connectivity, substantial importance is given to this by the government as well. Under the National Master Plan, the Ministry of Roads, Transport and Highways (MoRTH) has already announced plans to develop 22 greenfield expressways, 23 other key infrastructure projects, including other highway projects, as well as 35 Multi-Modal Logistics Parks (MMLPs), the Ministry of Roads, Transport and Highways (MoRTH) has announced.
The Delhi–Mumbai expressway, the Ahmedabad-Dholera expressway, and the Delhi-Amritsar-Katra expressway are already under construction, along with the Bengaluru-Chennai expressway and the Ambala-Kotputli expressway. The National Plan also embraces the North-East which has so far remained cut off from the rest of India by bad roads, connecting all the capital cities of the seven states through four-lane or two alternative alignments of two-lane highways. Many other development projects across the country are already under construction. The idea behind this Rs 100-crore investment is to add around 1 lakh kilometres of the road network to double the country's national highways network to around 2 lakh kilometres by the next four years.
In India, 64 percent of the freight is transported by roads and this is not advisable with oil and natural gas prices rising every day, especially in the wake of the ongoing Russia-Ukraine war. So, the supply chain needs to make optimum use of railways, waterways, and airways for seamless movement of people, goods, and services from one mode of transport to another. This will give manufacturers across the country faster and better access to local and global markets and attract domestic and foreign investors with logistics costs and turnaround time being reduced considerably.
While a significant amount of work is happening on the ground, technological transformation is also picking pace. Tech-based start-ups brought revolutionary changes in the last mile delivery. In the last 5 years, we have seen, many more entrants in this space and connecting all three delivery miles with their smart technology. At TruckBhejo, we are also constantly working on organising this highly unorganised sector by connecting the demand and supply sides. Data is now put to use in cases like route optimisation, productivity improvement, digitalisation of operations, and much more.
The Gati Shakti master plan is not limited to road transport. The Prime Minister has promised more than 200 airports, helipads, and water aerodromes in the next four-five years. As many as 101 projects have been identified by the Ministry of Ports under the National Master Plan to strengthen connectivity. Along with the Sagarmala Bharatmala project to lay a grid of highways across the country. The railways' Dedicated Freight Corridor (DFC) is also being developed.
However, considering that 64 percent of freight is transported by roads, the trucking sector will remain integral to the National Master Plan with digitization boosting efficiency. Truckers who earlier worked for just around half a month are now on more improved roads for almost three weeks, using GPS and AI to plan routes better and digital payment for quick loading. The use of technology not only enhances performance but also generates bigger revenues, and helps customers know consignment status and location in real time so they know when to expect delivery. Data analytics is capable of dramatically improving supply chain and logistics operations to maximise ROI.
Pointing out that the 'Work in Progress' signage has become a symbol of distrust, the Prime Minister asserts that today's mantra is 'Will for Progress', 'Work for Progress', 'Wealth for Progress', 'Plan for Progress' and 'Preference for Progress'. The plan is not just to complete projects within a stipulated time frame but complete them before time.
In this scenario, the PM Gati Shakti National Master Plan is integral to the Prime Minister's 'Aatmanirbhar Bharat' (Self-reliant India) dream and is expected to propel 21st century India towards a $5-trillion economy by 2024-25.
The views and opinions expressed in this article are those of the author and do not necessarily reflect the views of Indian Transport & Logistics News