Five ways technology impacting the Indian logistics industry
They have been impacted by communication & information technologies and from manual to automatic transformation.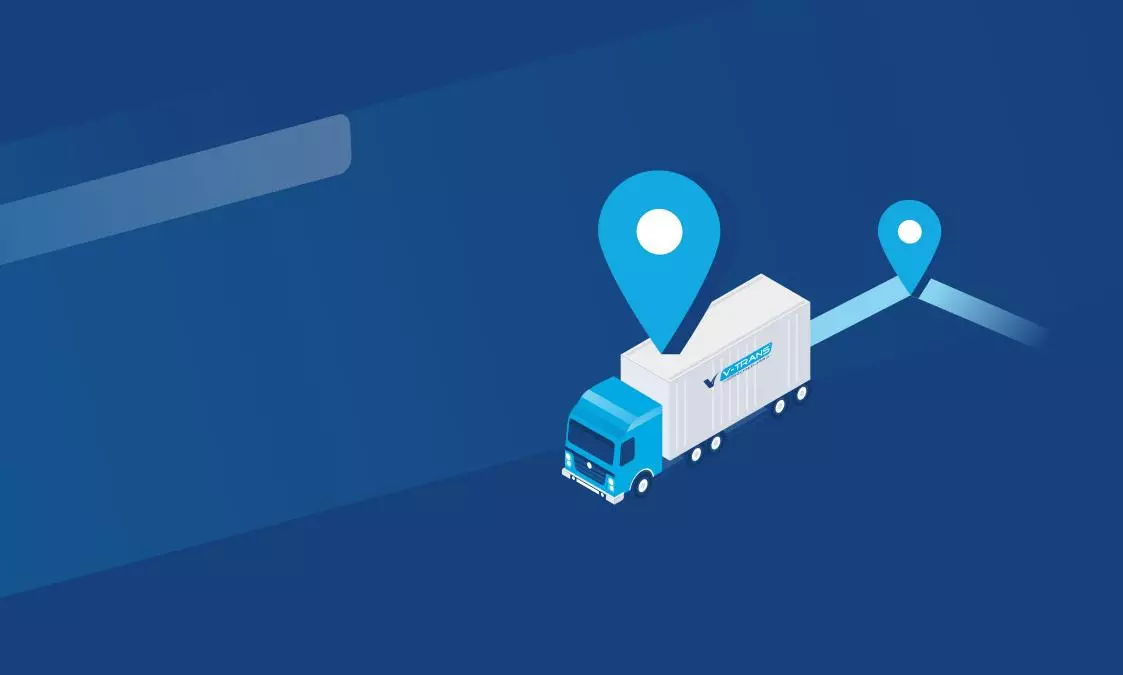 Logistics plays a vital role in the industrial innovation of the country. Technology is widely accepted around the world and India is no different in accepting technological advancements. Various industries are connected with technology and logistics being one of them. Technology plays an important role worldwide. It has both positive and negative effects on the world, and it affects our daily lives.

Technology has brought a pattern change in logistics. Modern business practices and innovations have transformed the flow of goods from the manufacturers, retailers, or wholesalers until it reaches the end-users. The logistics industry has been hugely impacted by advances in communication technology, information technology and the transformation of technology from manual to automatic.
Here are some ways in which technology is impacting the logistics industry:
Consumer Expectations
In today's times, customers anticipate receiving their deliveries much earlier, and on time. They want to enjoy more flexible deliveries. This has resulted in increased pressure on those in the logistics field to source ways to lower delays and ensure instantaneous delivery. Thus, technology helps in maintaining efficiency, customer satisfaction, and retention, enhancement of supply chain management, and other related factors.
In addition, there is a requirement to be more flexible with where deliveries can be made and making changes to the delivery location post shipments have left warehouses.
Technology has enhanced logistics and supply chain processes, which makes it easier for transportation firms and related cargo to carry out deliveries in less time.
Real-Time Tracking
One of the most common expectations that a customer has in logistics, is that they can track their product delivery from start to end. Consumers of all types want to be able to track their orders to get an idea of when their delivery will occur or if any issues are in transit.
Today, software advances mean all-day tracking is available and is expected. This change is not just a boon for consumers but logistics firms too, tracking enables cost and time savings and enables better planning.
Instead of having to answer endless questions and complaints from consumers about the status, clients can obtain information for themselves online. Also, if there are any changes to deliveries, firms can send automated messages.
With the availability of vehicle tracking solutions, there is increased tracking of both parcels and vehicles. Most of the vehicles used for shipment are installed with GPS and other systems to track their real-time location and status.
This helps companies to track and manage shipments.
Efficiency is increased with the help of real-time information available at every step of the process involved in managing the supply chain management. With the help of real-time tracking, identification of bottlenecks has become easier and real-time report is generated.

Routing
Due to technology another massive transformation in the logistics industry is that routing is improved. With the help of GPS, locating the delivery location of the consumer has become convenient which has enhanced consumers' experience in getting their products delivered within the estimated time.
Technology can be used to improve routing for drivers to take the most efficient paths to reach the places.
This can be worked out before they leave a destination and can also be advised of a better way to drive through once, they are en route, based on issues such as traffic accidents, roadblocks/works or other unexpected delays.
The ability to enjoy efficient routing helps in saving cost, time, and energy. The better route planning also enables the clients to better inventory management and optimize the product availability on shelves in a better way.
Timely Maintenance
Another benefit technology is providing logistics firms is that they can use analytical maintenance tools that investigate the vehicles remotely and indicates the faults.
With the use of advanced sensor-based technology, maintenance reports of the vehicle are generated which helps in the identification of glitches and carrying out necessary maintenance activity to the vehicle.
Using the timely maintenance activity vehicles are maintained in good shape and instances of breakdown are reduced and reliability of services is increased.
Behaviour
In addition to the above factors and with the use of technology, the companies can monitor the speed limits, fuel consumption, average delivery time, obeyance of regulatory road laws, and, driver approach.
With the usage of software, driver behaviour is being tracked by the companies which helps in alerting the employees driving when they are too tired.
V-Trans is using various advanced technologies which are powering the operations. From data analytics of AI & ML, V-Trans is exploring all options to help better visibility and data-driven decision making. On the automation front we have done, shop floor automation and made the first mile and last mile digitized. We are using bar code for error-free operations. All transshipments are equipped with MHE's and vehicles are GPS enabled. As a next level move we launching the bespoke ERP based on best of the global platform Oracle, and TMS with Shipex. We have named the new ERP – '"Vijayant" – Powering Logistics' All these initiatives help in delivering the best logistics experience for our clients. They get complete visibility, there is mapping of accountabilities in the system, are having secured flow of information and with proper MIS they actionable insights.

Booking of consignment, tacking, payment, reports and much more are just a click away with help of technology advancement.
Thus, it clearly indicates technology is a preferred medium for the future.
The views and opinions expressed in this article are those of the author and do not necessarily reflect the views of Indian Transport & Logistics News