ESG and sustainability in Indian logistics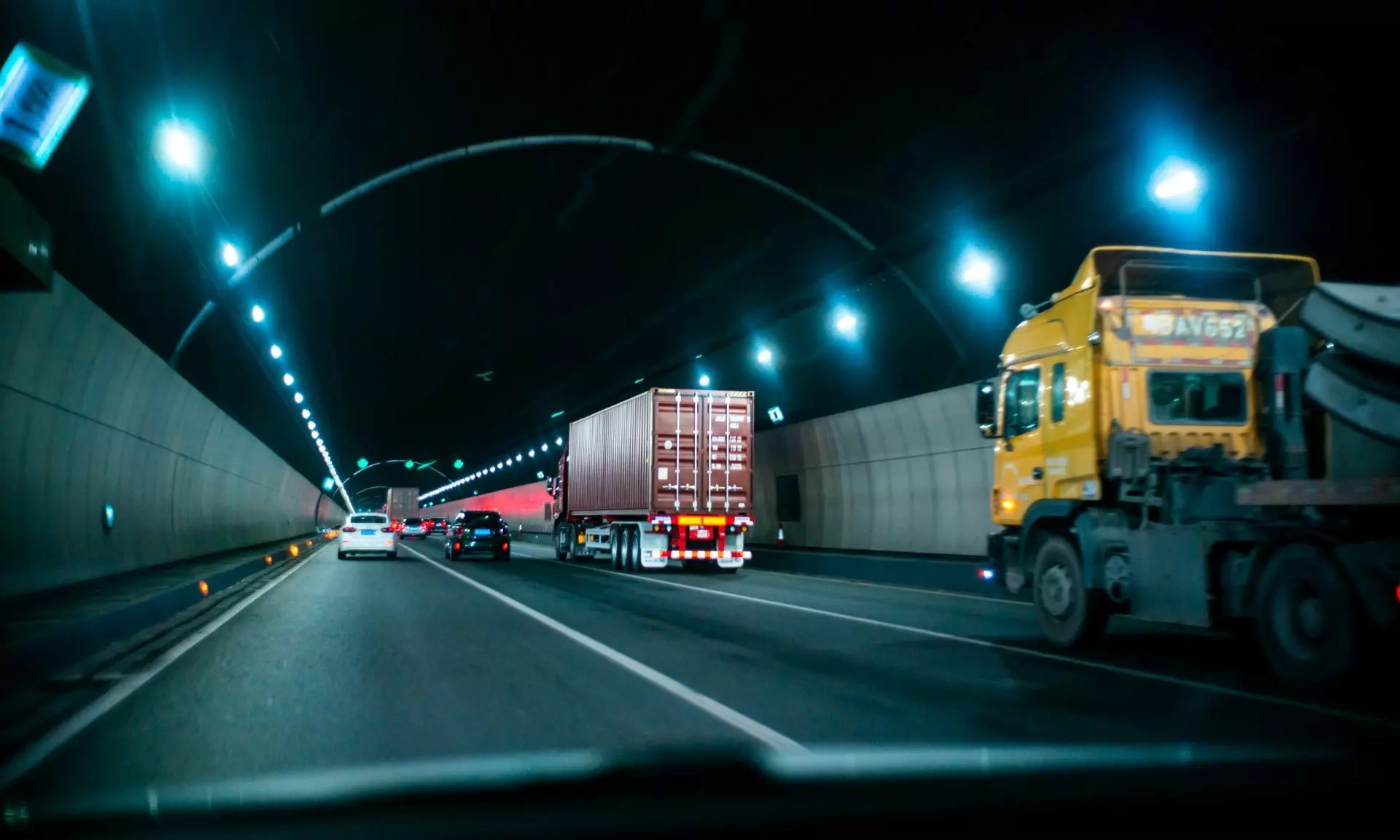 Logistics is one of the main areas where companies of all sizes do well. However, it is also an area where various environmental damage can occur. So today we're going to talk about ESG and sustainable logistics.

Everyone probably knows by now that concerns about the environment and global warming are on the rise. With this in mind, companies are working to implement measures to reduce the environmental impact of all production sectors.
Environmental, Social and Governance (ESG) metrics are high on the agenda of organizations and investors today, as they measure a company's sustainability and ethical impact. While social and governance aspects are generally well covered by existing legislation and business practices, environmental considerations play a key role in the "race to net zero".
What is sustainable logistics?
Sustainable logistics can be defined as all the measures taken to reduce the environmental impact of the logistics sector. Businesses are increasingly aligned with environmental protection and strive to be as sustainable as possible.
Reducing paper use is an example of how companies are finding new ways to embed social responsibility into their agendas. Sustainable logistics is another way for companies to continue working with the environment.
Logistics processes generate various wastes, in addition to modes of transport that emit large amounts of carbon dioxide. Sustainable logistics looks for ways to reduce these impacts and add new ways of working to get there.
Embracing ESG
Logistics companies, especially those focused on hyperlocal delivery, aggregation and fulfillment, are well positioned to easily adopt ESG criteria and support the business community in their efforts. How? The answer is to improve delivery efficiency.
By consolidating shipments going to the same neighborhoods together and delivering them from micro-warehouses near dense metropolitan hubs in smaller vehicles, companies can reduce the distance that goods travel in large, gas-guzzling trucks and the total miles driven to get their goods to consumers. This strategy makes good business sense because it reduces delivery costs and speeds up delivery times, which translates to happier customers. But it also means the company uses less fuel and produces less carbon emissions.
Even better, shorter delivery routes and lower delivery volumes offer the possibility of using small, fuel-efficient vehicles such as electric cars and tricycles. Reducing emissions is an acceptable goal for almost anyone; after all, most people who live in or have visited a big city are well aware of the problem of tailpipes.
Working with energy efficiency experts to monitor carbon footprints and track environmental compliance, and using a platform that enables detailed and accurate CO2 emissions accounting can help companies not only move in the right direction, but also progress towards concrete ESG objectives. Remember, you must be able to measure it in order to manage it. It also demonstrates a level of transparency and accountability that conscious consumers and investors are likely to greatly appreciate.
Roadmap for India
Fuel prices are a major cost element in the logistics industry and rising fuel prices will have an inflationary impact as the cost is passed on to the end consumer. Logistics industry stakeholders are calling for incentives for electric vehicles, especially for last-mile deliveries, not only to address high fuel cost pressures, but also to be able to meet the environmental, social and governance or ESG requirements.
As part of India's Nationally Determined Contributions to the United Nations Framework Convention on Climate Change, the country has committed to reducing the emissions intensity of its GDP by 45% compared to 2005 levels by 2030.
CO2 emissions from industry have worsened over the years. Warehouses, ports and freight are responsible for 11% of global greenhouse gas emissions, and by 2050 the logistics industry is expected to be the biggest emitter of carbon dioxide.
It should be noted that the latest government policy is accompanied by a comprehensive logistics action plan (CLAP) outlining the specific objectives of the LNP. These include -- reducing logistics costs in India to be on par with global benchmarks by 2030 and aiming to become one of the top 25 countries in the Logistics Performance Index (LPI) by 2030 .
Backbone of the economy
Logistics sector is considered to be the backbone of an economy, accounting for 14.4% of the country's Gross Domestic Product (GDP), affecting all industries, especially agriculture, manufacturing, and services. It also provides jobs for over 22 million people. Everyone across the country and around the world has felt the magnitude of the industry's impact during the pandemic.
Ironically, it is also a very disorganized industry, 80% of the industry is small and medium enterprises, and the government tries to control these enterprises and has taken various measures to improve and regulate them.
Last year, he launched the PM Gati Shakti National Master Plan (PMGS-NMP) to transform the economy and improve logistics efficiency through seamless intermodal transport comprising road, rail, sea and air .
According to the (latest) World Bank Logistics Index of 2018, India ranks 44th in terms of logistics costs, while countries like China and Vietnam rank 26th and 39th respectively.
Moreover, in response to IMO's call for sustainable shipping, Indian ports have embraced solar and wind power, among others.
Speaking of the positive impact on the industry from a management perspective, the recently announced National Logistics Policy has effectively addressed supply chain constraints, thereby reducing logistics costs and increasing the global competitiveness of Indian products. It effectively creates a one-stop e-logistics market and focuses on the seamless flow of goods across borders.

Focusing on the need for technology and a paperless EXIM business process will go a long way in overcoming the current hurdles in the logistics industry. The policy is likely to improve various sectors of the economy, with a strong emphasis on the ease of doing business.
In my opinion, there is a great need for policies to continue to revolutionize the logistics industry over the next decade. A World Economic Forum report predicted that the growth of e-commerce alone will drive a 36% increase in delivery vehicles by 2030, generating an additional 32% in carbon emissions.
Currently, a truckload's worth of plastic enters the ocean every minute, from product parts to packaging, and if it left unchecked today, it will quadruple by 2050. With these forecasts in place, companies, governments and customers must make ESG an integral part of the logistics industry. It serves the business proposition and drives growth, attracts great talent and builds trust among stakeholders.