Can India be 'China plus One' alternative for US' rising solar demand?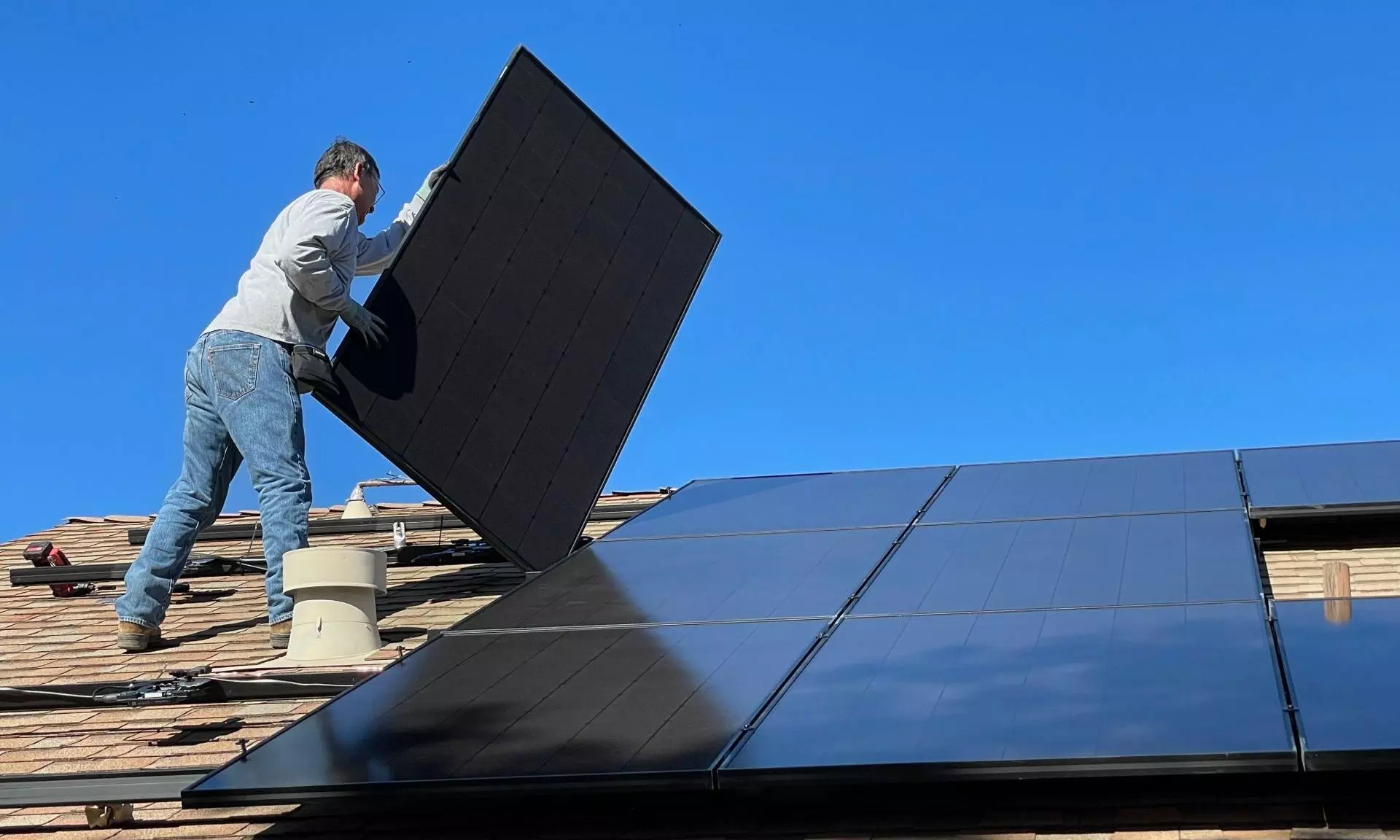 The United States has shown a strong commitment to renewable energy under the Biden administration. Ten US states have set targets for achieving 100% renewable energy and several others have boosted their energy independence goals in the last few years. California as usual is leading the charge and, as an example, aims to be 50% powered by renewable energy by 2026 and 100% powered by renewable energy by 2045.

'However, this well-intentioned policy directive has unleashed hard-hitting ramifications. At the highest level, it has added to the geopolitical tension between US and China given China's dominance in Solar manufacturing. At a micro level, it has created challenges for Power & Utilities (P&U) procurement functions who now need to deal with setting up resilient and risk-diversified supply chains in addition to constantly tracking impacts of fluctuating tariffs on their P&L.
The rise of solar demand in the US
Solar has emerged as one of the most scalable forms of renewable energy in the US. Ample sunshine is available in most parts of the US and the prevalence of independent homes with their own rooftops provides abundant real estate. Power & Utilities (P&U) companies have taken advantage of falling prices of solar panels and increasing interest from inflation affected consumers to aggressively push Solar. Regulation has been a catalyst. For example, every new building in California, whether residential or commercial, is mandated to have solar panels installed. Solar power is also tied to clean job creation because of labor requirements for the installation, repair, and maintenance of rooftop solar panels.
Overreliance on China
Rising demand for Solar would have been a boost for US domestic manufacturing in an era where reshoring of manufacturing focused on clean energy is a clear policy direction. However, the US lost its edge in Solar manufacturing decades ago, first to Japan, and then to China. Today, only one out of ten major Solar manufacturers is American while China is the dominant force within solar manufacturing. In 2021, China manufactured about 85% of all solar cells and 75% of all solar modules produced globally.
The US is wary of an over-reliance on China for strategic products like Solar cells and panels. Moreover, Chinese Solar companies have been found to have ties with Xinjiang province and Uyghur forced labor. Finally, the post pandemic push for resilient supply chains is making Power & Utilities (P&U) procurement functions nervous about heavy reliance on China.
The Biden administration's policy framework for renewable energy points to a long-term strategy to rebuild Solar manufacturing in the US. However, there is agreement across the aisles of the House and Senate that a short-term solution needs to be found without an over-reliance on China.
Enter Southeast Asia
Southeast Asia seemed a viable alternative to China. This led US regulators to formulate a strategy to hit China with tariffs with the intent to boost local Solar manufacturing industries in Southeast Asia. Malaysia and Vietnam emerged as major beneficiaries.
In late 2022, however, rumblings were heard about Solar panels made largely from Chinese materials being funneled into the United States through companies based in Southeast Asia. US Federal agencies launched an investigation.
This allegation revived discussions about dependence on the 'China sphere of influence'.
India as a true 'China plus One' alternative
This regulatory turmoil has caused tremendous confusion and consternation among Power & Utilities (P&U) companies and has made them look at India favorably.
India's Solar credentials are impressive. India ranks sixth in terms of cumulative Solar installed capacity and among countries aggressively adding Solar capacity it ranks third behind US and China. India is also a major manufacturer across most steps in the solar value chain. By some estimates, India is on track to becoming the world's second-largest Solar manufacturer by 2026.
India is viewed favorably because of several other reasons. India shares democracy DNA with the US. It is truly and completely outside the China sphere. Its young and abundant population promises to grow the labor-intensive Solar manufacturing industry while keeping costs in check. India's massive installed Solar capacity provides a testing ground where innovations can be vetted and products can be perfected.
The US International Development Finance Corporation backed this sentiment with a $500 million investment in a First Solar facility in Tamil Nadu. Indian Solar manufacturers have taken up this opportunity with a lot of enthusiasm as evidenced in rising deal volume between US Power & Utilities (P&U) companies and Indian solar manufacturers. The Indian government has also played a vital role with lucrative subsidies and tax holidays for setting up Solar facilities in India with programs like PLI (Production Linked Incentives).
There are dual incentives for India to grab this opportunity with both hands. A boost in Solar will help grow manufacturing muscle in a fast-growth industry with strong export demand. It also helps India, the third largest carbon emitting country, to meet its emission targets.
The future looks bright for a convergence of US and Indian interests around Solar.
The views and opinions expressed in this article are those of the author and do not necessarily reflect the views of Indian Transport & Logistics News.