Belgium launches digital customs platform BE-GATE to boost e-commerce
June 7, 2019: Belgium has officially launched its BE-GATE customs platform to simplify the import and export of goods.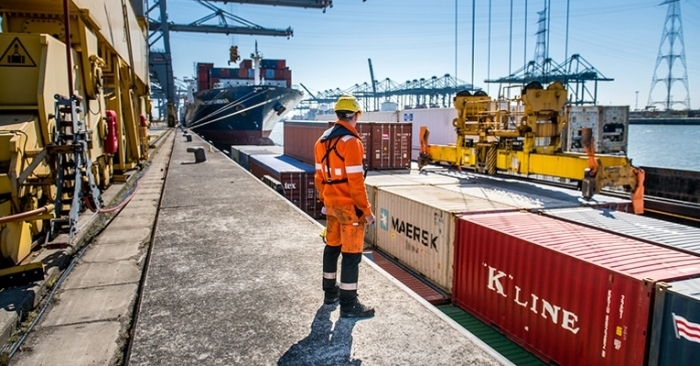 June 7, 2019: Belgium has officially launched its BE-GATE customs platform to simplify the import and export of goods. Developed on the initiative of the Belgium customs and excise department, BE-GATE is supported by four important ecommerce hubs, the ports of Antwerp and Zeebrugge and the airports of Brussels and Liege.
BE-GATE will facilitate processing large amounts of data and guarantees rapid clearance of customs applications free-of-charge. A high number of arrival notifications can be transmitted simultaneously via an officially customs approved form.
Werner Rens, head of marketing department, Belgium Customs & Excise: "With BE-GATE, we have developed an efficient and effective e-commerce tool that prevents delays in the supply chain due to lack of transparency and communication. A win-win solution that also facilitates our work as a customs authority."
For shipments of less than or equal to €22, this form also serves as a declaration of release for consumption. For all other shipments, an additional declaration in the Belgian customs software solution PLDA (PaperLess Douanes et Accises / Paperless Customs & Excise) is required.
Retailers are notified of shipments selected for customs control, while all other shipments are released immediately. On the basis of defined criteria, the BE-GATE platform also recommends the concrete determination of the customs value.
Excise goods, goods subject to licenses and goods subject to special restrictions and control measures are excluded from the use of BE-GATE.
In export, BE-GATE can be used for shipments with a value of up to 1,000 euros and a weight of less than 1,000 kilograms. Otherwise, an additional declaration in PLDA is required.
Steven Verhasselt, vice president commercial, Liege Airport, said: "Liege Airport started as a pioneer in full cargo airports about 20 years ago hosting TNT's global air hub. Since then many years of growth have led us to become Europe's 7th biggest cargo airport connected to 12 Chinese cities by air and by rail. The express expertise is now fully deployed to accommodate large e-commerce flows and we expect BE-GATE to further optimise flows at Liege Airport."