Bangalore airport opens new gate for passengers with hand baggage
April 17, 2019: The Kempegowda International Airport, Bengaluru has always come up with innovative services and products to ensure seamless and delightful travel experience for its passengers. Its latest offering is the opening of a new entry gate (Gate No. 5) exclusively for passengers with a printed boarding pass and only hand baggage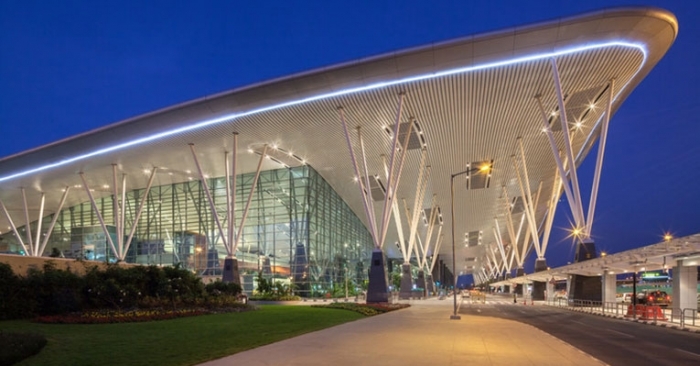 April 17, 2019: The Kempegowda International Airport, Bengaluru has always come up with innovative services and products to ensure seamless and delightful travel experience for its passengers. Its latest offering is the opening of a new entry gate (Gate No. 5) exclusively for passengers with a printed boarding pass and only hand baggage. This gate will not have access for passenger trolleys and wheelchairs.
With nearly 55,000 passengers departing from BLR Airport on a daily basis, this dedicated gate promises to improve throughput and reduce wait time at the security check point. Currently, the number of passengers travelling with only hand-baggage constitutes 23 percent of total departure traffic and the count surging upwards.
This is an innovative service to provide passengers at the BLR Airport a hassle-free and delightful travel experience. The opening of a new gate exclusively for passengers traveling with hand baggage, will further improve the overall operational efficiency of the Airport. Passengers will benefit from a quicker passage through security checkpoints.