Avvashya CCI sets up hi-tech warehouse at Cargill India plant
March 20, 2019: Avvashya CCI (ACCI), an Allcargo Logistics unit, has commenced operations at its first hi-tech food warehouse. Set up at the Indian plant of US-based Cargill at Kurkumbh near Pune, the technologically advanced warehouse will operate on the automatic storage and retrieval system (ASRS) technology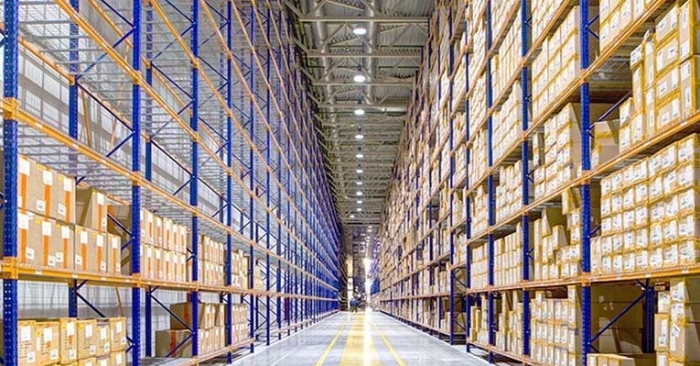 March 20, 2019: Avvashya CCI (ACCI), an Allcargo Logistics unit, has commenced operations at its first hi-tech food warehouse. Set up at the Indian plant of US-based Cargill at Kurkumbh near Pune, the technologically advanced warehouse will operate on the automatic storage and retrieval system (ASRS) technology.
Operations have commenced with the first palletised cartons of bottled vegetable oil moved from the production lines of Cargill, duly checked and received at the warehouse and stored on the racks.
"This is a landmark achievement for us after having asserted our leadership position in the chemical warehousing domain. The successful setup of the warehouse reiterates our commitment to deliver bespoke warehousing solutions to our clients. It is also a perfect synergy of operational excellence and technical skills of the CL team and business leadership team of ACCI which oversaw the roll-out and implementation of the project," stated VP-chemical, food & pharma division, ACCI.
Spread over 60,000 square feet, the warehouse is connected to the existing packaging area of the plant. The warehouse is equipped with PEB structure with clear height of 11 metre with natural daylight by means of skylight and air ventilation through Turbo Ventilators. It is provided with 4 m canopy at docking side. A semi-automated racking system is being erected at the warehouse with 7,200 pallet positions comprising a G 4 rack with Orbiter system, 300 pallet positions for Pallet Live Storage, inbound staging and 100 pallet positions for Selective Pallet Racking, outbound staging.
Having a Pan-India warehousing presence of 2 million plus square feet, ACCI aims to double its revenues in the next couple of years. ACCI's chemical division caters to the top ten global chemical players, and Indian conglomerates. The company also provides ingenious solutions in auto, retail and ecommerce contract logistics, pan India.