WFS enters India with launch of Bengaluru gateway
WFS will operate an international cargo terminal and be the exclusive operator of cold chain facilities at the airport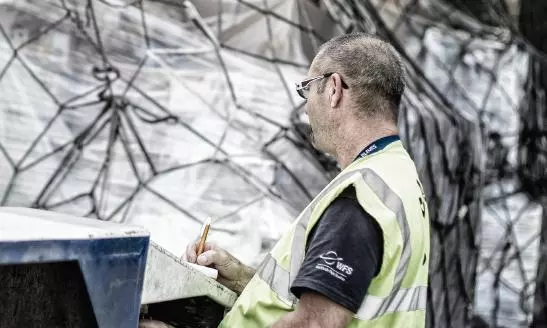 WFS, a member of the SATS Group, marked its India foray with the launch of operations at Kempegowda International Airport (KIA), Bengaluru.
"WFS (Bengaluru), a 74:26 joint venture between WFS and airport operator Bangalore International Airport (BIAL), will operate a cargo terminal facility at India's 3rd largest cargo hub at Kempegowda International Airport, Bengaluru with a concession period of 15 years beginning May 24, 2023. WFS will also be the exclusive operator of BLR's dedicated cold chain facility during the concession period," says an official release.
WFS will be making significant investments into upgrading and expanding the two terminal facilities at its Bengaluru gateway to take the annual cargo handling capacity to over 250,000 tonnes of general cargo and over 80,000 tonnes of cold chain cargo in phases, the release added.
"Our operation in Bengaluru represents WFS' first foray into cargo handing in India," says John Batten, CEO, Europe, Middle East, Africa & Asia (EMEAA), WFS. "As the global leader in air cargo handling, WFS looks forward to adding value to the Indian air cargo industry through the introduction of world class practices, ensuring better efficiency and driving productivity improvements, which we believe to be well aligned with the Government of India's National Air Cargo Policy and related ambitions. We will introduce the highest international standards for safety, security, environment and operational excellence and make significant investments into improving and expanding the cargo infrastructure at our Bengaluru gateway. Ultimately, we believe that WFS can play an important role in aiding and facilitating the air cargo growth ambitions of BIAL, the broader Bengaluru region and India overall."

SATS and WFS together offer a global footprint of 201 cargo and ground handling stations in 23 countries, covering trade routes responsible for more than 50 percent of global air cargo volume, the release added.