SpiceXpress Q1 net profit at Rs 18 crore
Net profit continues to increase QoQ despite significant increase in ATF prices and depreciating rupee.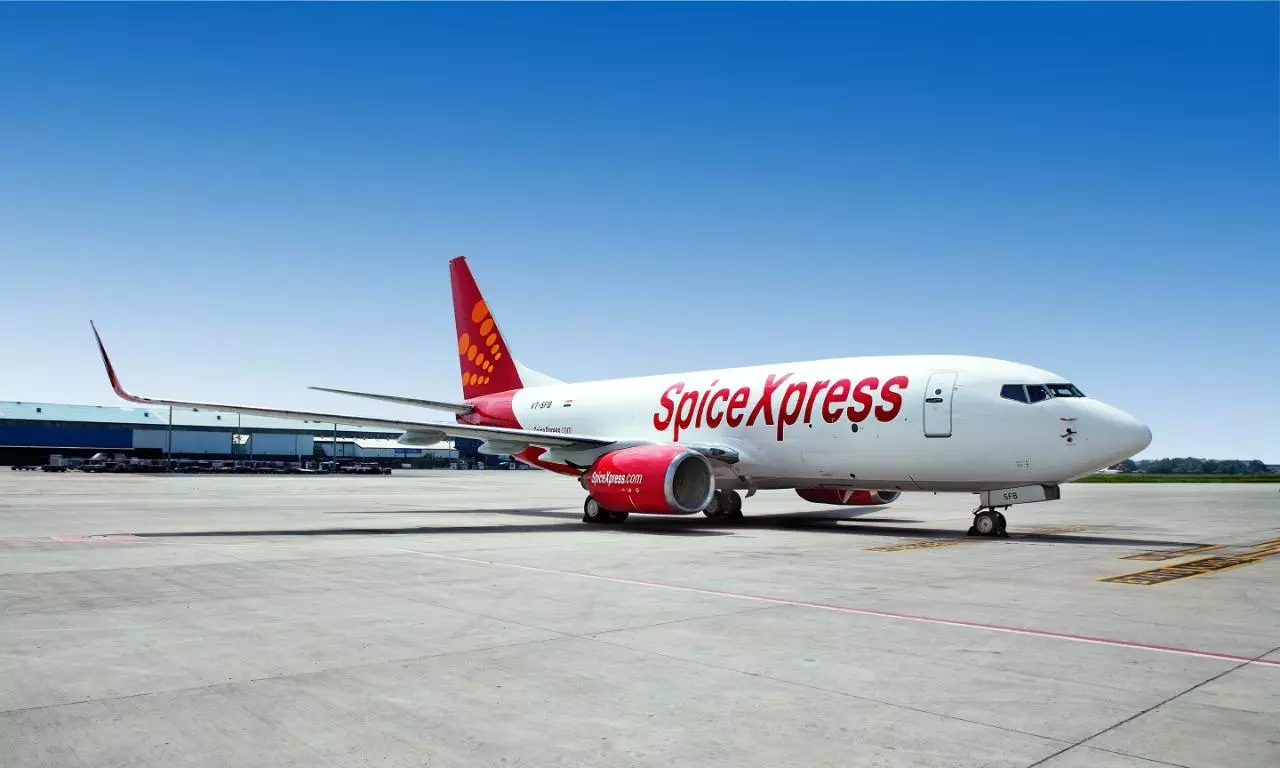 SpiceXpress, the cargo division of SpiceJet, reported revenue of Rs 239 crore ($29.9 million) for the first quarter ended June 30, 2022 and net profit of Rs 18 crore ($2.3 million) despite high ATF prices.
Profit margin increased to 8 percent from 4 percent QoQ, and the cargo carrier transported 33,097.4 tonnes in Q1FY2023, according to an official announcement.
The carrier secured certifications for international cargo operations into the E.U. and the U.K.
"Our excellent cargo operations have provided the much required impetus and we will soon conclude the hive-off of cargo business into a separate independent company, SpiceXpress in the current quarter which will be followed by capacity enhancement with additional freighter aircraft within FY2023," says Ajay Singh, Chairman and Managing Director, SpiceJet.
SpiceJet reported a near doubling of revenue at Rs 2,474 crore ($309.8 million) YoY and 16 percent increase in QoQ. Net loss (excluding forex restatement impact) was Rs 420 crore ($52.5 million) excluding one-time forex loss of Rs 369 crore ($46 million).
"The industry has been witness to one of the most severe operating environment in the recent past which impacted the progress and recovery made in Q3FY2022," Singh said. "Record high ATF prices and depreciating rupee were the major contributors. Despite the complex operating environment and highest ever input costs, SpiceJet has been able to sustain its operations with the confidence shown by our partners and passengers. Last year was a period of restructuring and settlements, and we successfully completed and implemented settlements with most of our major partners including manufacturers and lessors setting the stage for our seamless growth and expansion. As we move ahead we are encouraged with the strong travel demand and our focus for the next year would be to induct more fuel efficient Boeing 737-8 MAX aircraft and concentrate on our regional and international routes.
"We are optimistic about our future and our continued recovery and in order to achieve our future plans the Board has mandated fresh capital issuance and the Company will be shortly engaging with investment bankers for a potential raise of up to $200 million."
SpiceJet operated 336 charter flights carrying 46,500 passengers in the first quarter, the statement said.