SpiceJet clears AAI dues, moves past cash and carry run at AAI airports
The carrier is set to revert to normal operations at all AAI-run airports across the country and AAI is slated to release SpiceJet's Rs 50 crore bank guarantee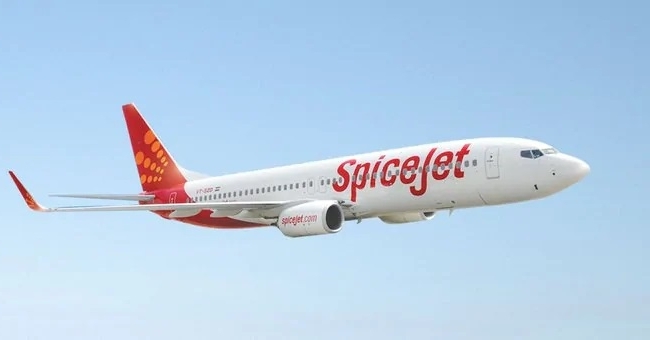 Indian low-cost carrier SpiceJet has entered into a full and final settlement with the Airports Authority of India (AAI) and has cleared all outstanding principal dues of the airport operator.
With this, SpiceJet will no longer remain on 'cash and carry' basis at AAI-run airports across the country and will revert to an advance payment mechanism for daily flight operations. SpiceJet's ability to clear the pending dues reflects the airline's improved cash flow in recent times.
In another big boost for the airline, AAI will release SpiceJet's Rs 50 crore bank guarantee following the airline clearing all its principal dues. This will result in additional liquidity for the airline. These developments come in the background of the AAI having put SpiceJet on cash-and-carry for unpaid dues In 2019. SpiceJet had later dragged the Airports Authority to the court in order to prohibit it from encashing its guarantees citing a cash crunch.
The domestic carrier has been in the news lately for a slew of incidents of technical snags on its flights and also because recently one of its Dubai-based lessors had asked the Indian aviation regulator DGCA moves(The Directorate General of Civil Aviation) to deregister three of SpiceJet's planes. Last week saw the DGCA grounding its fleet to 50% this summer for eight weeks owing to safety snags.
However, a statement from the airline earlier this week cited, "SpiceJet flight operations remain absolutely normal. All our flights have departed on time, as per schedule today and there have been no cancellations. We are operating with excellent loads and the daily ticket bookings remain strong. Our load factor on July 30th and 31st was 81% and 82.4% respectively."
SpiceJet is an IATA-IOSA certified airline that operates a fleet of Boeing 737s, Q-400s & freighters and is the country's largest regional player operating multiple daily flights under UDAN or the Regional Connectivity Scheme. The airline also operates a dedicated air cargo service under the brand name SpiceXpress offering cargo connectivity across India and on international routes.