Speedcargo, Güdel announce deal for air cargo automation
Robotic system is the first-of-its-kind, end-to-end automatic material handling solution for air freight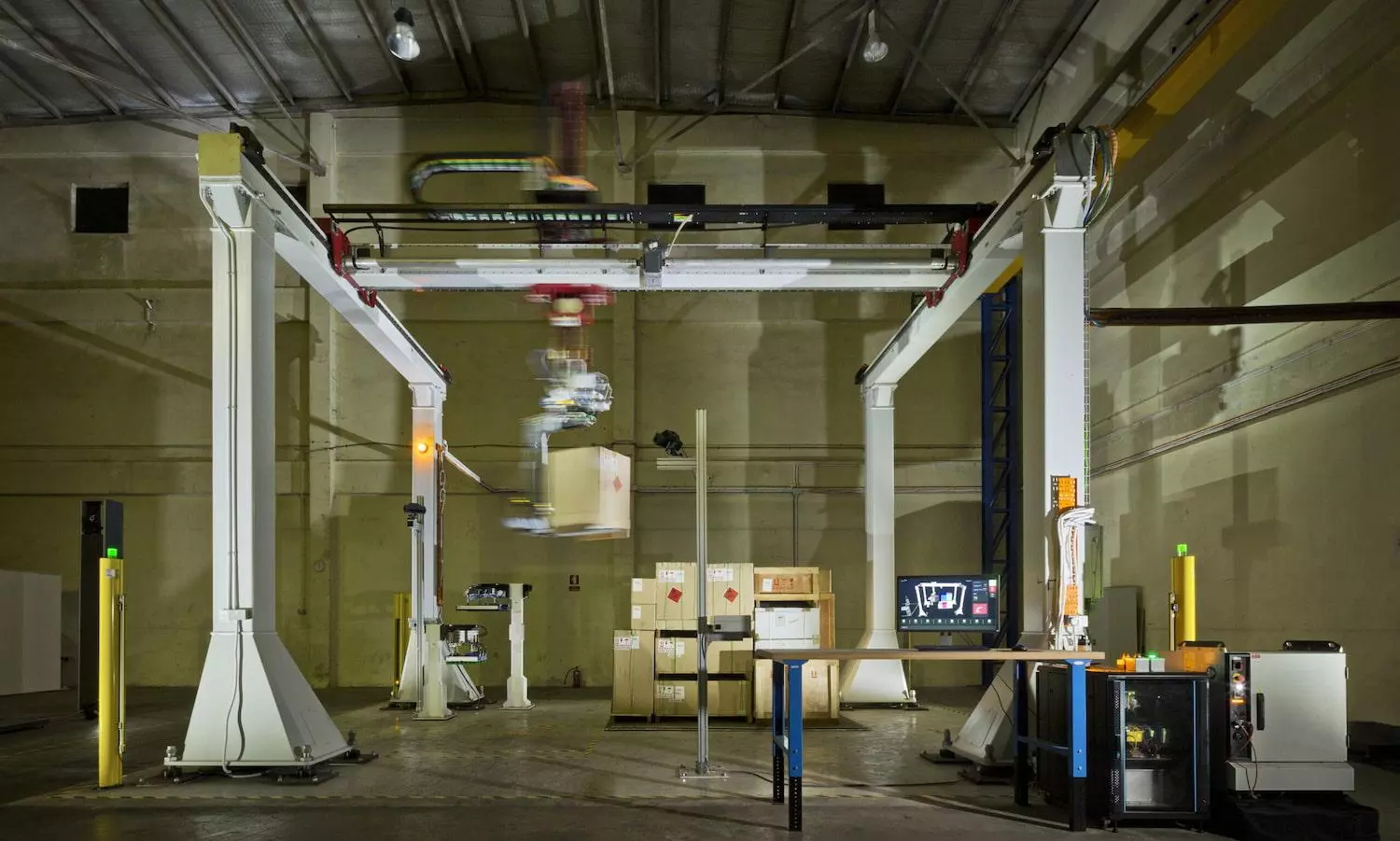 Speedcargo, a tech start-up that offers AI and robotics solutions for air cargo, in partnership with Güdel, a manufacturer of high-precision machine components and a provider of sophisticated automation solutions, announced the world's first fully-automated robotic freight handling solution for air freight.
"The new robotic system is expected to change the way air freight ground handlers store and move cargo at airports around the world. This robotic system is capable of handling cargo of a variety of sizes and weights, even odd-shaped cargo," says a release from Speedcargo.
Matthias Vogelsanger, CTO, Güdel Group says: "As wages rise and labour shortages worsen, air freight handling will become increasingly automated. Our partnership with Speedcargo allows us to take advantage of the potential of pick-and-place applications when combined with artificial intelligence."
The system will improve three key ground handling operations by combining Güdel's advanced gantry robots and decades of intralogistics automation expertise with Speedcargo's advanced computer vision, optimisation and intelligent robotics software, the release said.
"First, the system improves cargo acceptance by creating express automated lanes with a seamless integrated process for weight, dimension and x-ray checks. This enables continuous cargo throughput at the acceptance gates and ready-for-carriage cargo to be moved to the buffer zone.
"Second, the system allows for an automated buffer for storage and retrieval. Accepted cargo will be intelligently and efficiently stored and managed to enable precise and fast retrieval for a flexible and optimised ULD build-up. The system allows storage space to be managed dynamically, allowing the warehouse to be used to its full capacity.
"Third, the system automates ULD build-up. AI optimised ULD build-up plans are automatically executed using precision gantry robots while a centralised control system ensures that the cargo is fed to the palletising robot in an optimised sequence that results in a fast, reliable and secure build-up. The system is also equipped with a range of sophisticated grippers and sensors to ensure that high-mix cargo is handled with a very high degree of safety and reliability."
Krishna Kumar Nallur, CEO, Speedcargo says: "Automation addresses key issues the air cargo industry is facing now and it will become a foundational building block for future airfreight operations."