Rainbow Aviation is the cargo GSA for Fly Baghdad in India
Rainbow Aviation intends to use the capacity and routes to move commodities to neighbouring countries in GCC and Europe.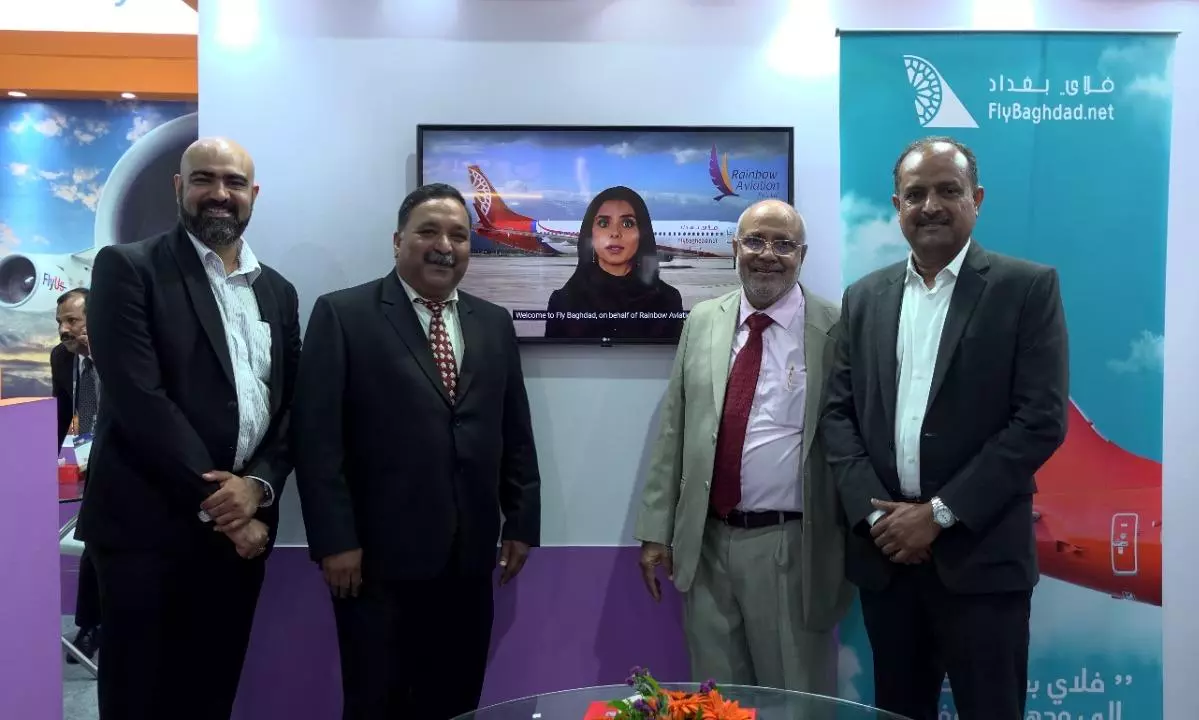 Rainbow Aviation announced that they have signed up to represent the Iraqi airline headquartered in Baghdad, Fly Baghdad, as their cargo General Sales Agent (GSA) in India during the recently concluded Air Cargo India 2022 and intends to carry pharmaceuticals, readymade garments, raw materials, consumer durables and electronic parts to Baghdad.
Fly Baghdad started flying to India on May 13, 2022, and is already operating two weekly passenger flights to and from Mumbai with their Boeing 737-700 every Tuesday and Friday offering four to six tonnes of cargo capacity per flight. The Iraqi airline also wants to expand to other key Indian cities.
"The carrier focuses on both passenger and cargo operations and having captured its presence in the Middle East and East Asia, Fly Baghdad has now expanded its reach and network to India and Europe," reads the release.
Rainbow Aviation noted that the flights go to Baghdad and Najaf depending on the demand from passengers, while the Indian GSA group also intends to use the capacity and routes offered by Fly Baghdad to move these commodities to neighbouring countries in GCC and Europe.
Nishant Seth, Director, Rainbow Aviation, "We are extremely honoured with the trust and responsibility; Fly Baghdad has bestowed upon us. As Rainbow, we are completely committed to Fly Baghdad cargo's growth in the India region."
Samad Fathi, the Commercial Director at Fly Baghdad, said, "India is a big market for us. We are extremely excited to begin our operations to Mumbai."
Basheer Al-Shabbani, Chief Executive Officer, Fly Baghdad, said, "As a strategy of destination expansion, we are looking at India and Europe in a big way. We are confident on the India market for our cargo network."
William Pereira, General Manager, the Asian Sub-Continent, Fly Baghdad, said, "India is one of the largest export and cargo markets globally. We are glad to see the Fly Baghdad aircraft touching down in India."
Rainbow Aviation is a GSA and GSSA group, representing scheduled and non-scheduled airlines to manage their cargo capacity from India, which includes Hong Kong Air Cargo, which is operating weekly eight freighters out of Delhi and Kenya Airways, which operates one freighter and 10 passenger flights weekly from Mumbai.