New integrated cargo terminal work starts with a groundbreaking ceremony at SVPI airport
Phase 1 of the new cargo terminal is expected to be ready in a year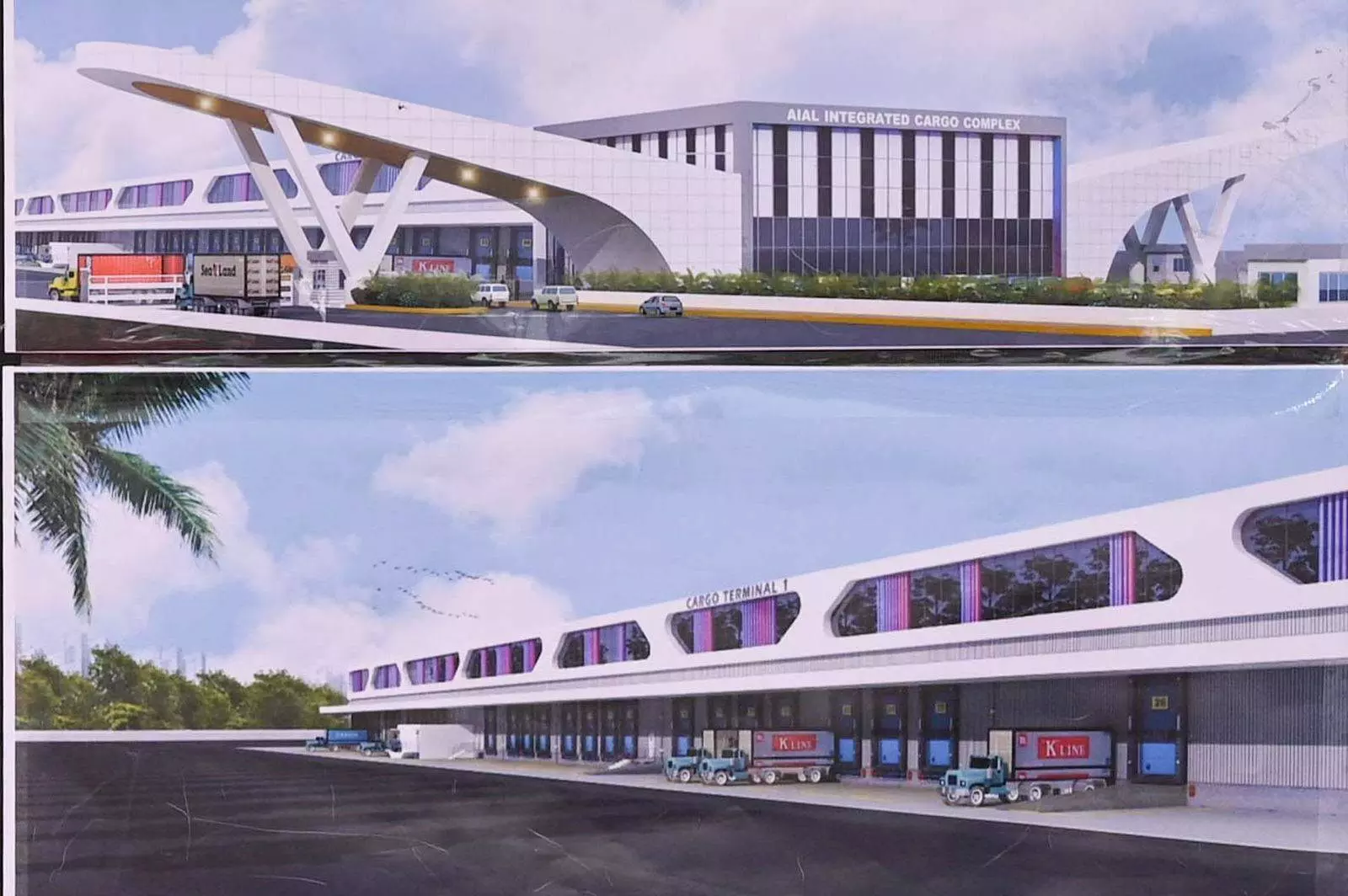 New cargo terminal work commenced at Sardar Vallabhbhai Patel International terminal, with a groundbreaking ceremony on Thursday, July 21. A new Integrated Cargo Terminal is being planned considering cargo growth for the next 30 years. The Phase 1 work is expected to completed in less than a year.
SVPI airport continues to focus on fulfilling the demand of passengers and cargo transport with every passing day. While infrastructure upgradation work has started in terminal buildings focusing on enhancing passenger facilities, the mammoth task of creating a large air cargo facility has started with a groundbreaking ceremony. The new cargo terminal work is to complete in about a year.
According to data available, 115000 tonnes of cargo were processed at the Ahmedabad (AMD) airport in the year 2019. The new facility will be capable of accommodating future cargo volume growth to ensure it remains fit for its purpose for approximately 30 years. The new 'semi-automated' Integrated Cargo Terminal (ICT) is proposed with a total built-up area of approx. 33,000 sqm, while Phase 1 of the proposed Cargo Complex shall have a built-up area of approx. 21,000 sqm, which should be operational by June 2023.
The terminal will be capable of handling, domestic cargo, international cargo, express courier, cold chain pharma, and perishable cargo all under one roof. The ICT's domestic and express facilities will be equipped with world-class sorting and distribution equipment and processes to support the e-commerce logistics business for quicker processing of both inbound and outbound cargo, including both domestic and international. Stakeholders from SVPI airport remained present for the groundbreaking ceremony.