Menzies Aviation-BLR Airport JV for cargo handling
The 15-year contract commenced at the end of May 2023.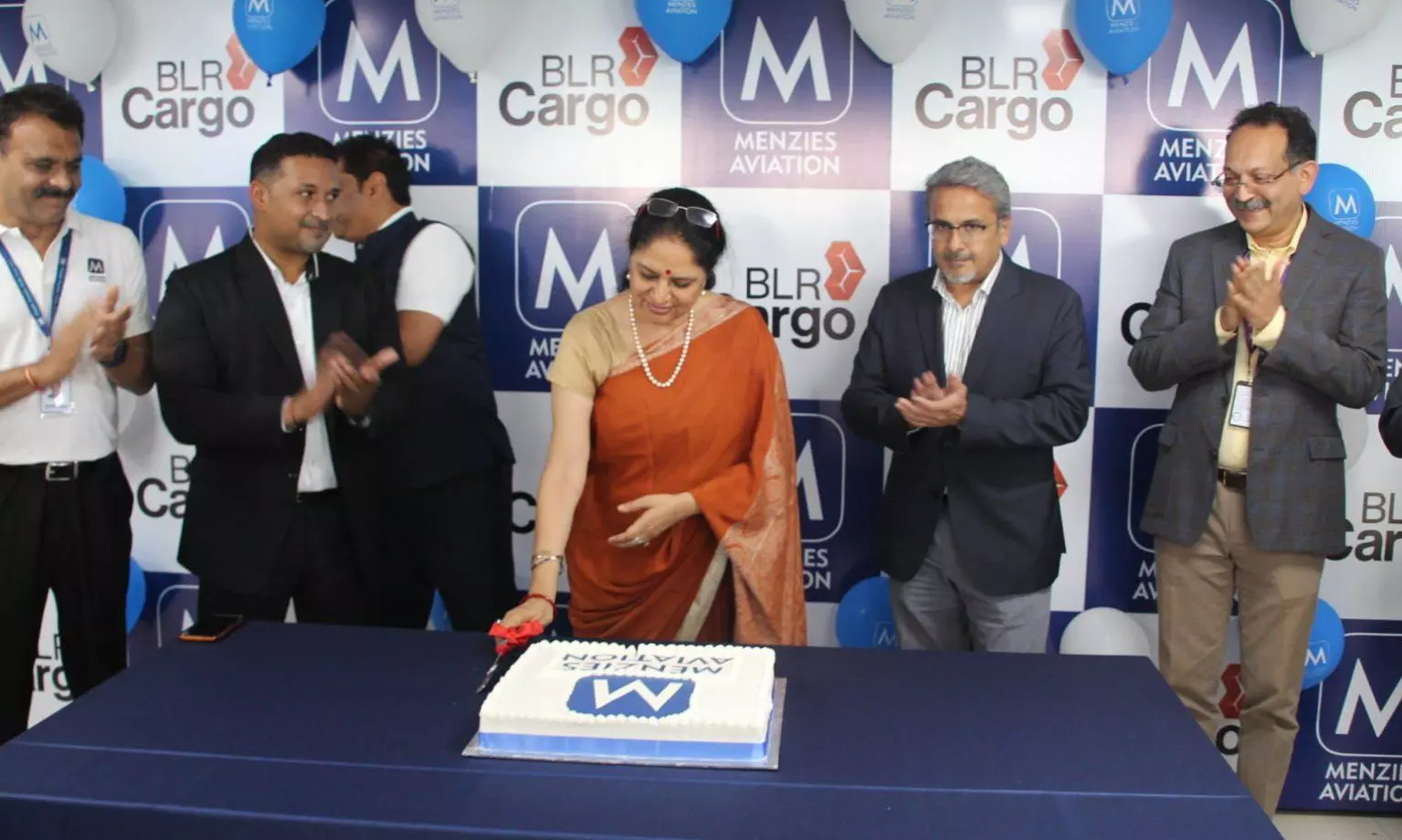 Menzies Aviation, operating as Menzies Aviation (Bengaluru) (MABPL), officially announced its joint venture with Bangalore International Airport (BIAL), the operator of Kempegowda International Airport Bengaluru (BLR Airport) which commenced at the end of May 2023. With this MABPL became the sole provider of domestic cargo operations at BLR Airport while also providing international cargo services for a period of 15 years.
As part of the agreement, MABPL is responsible for handling international exports/imports at an existing on-site cargo facility that has the capacity to handle 210,000 tonnes.
"MABPL will increase the capacity by 40,000 tonnes in a phased manner by the end of this decade and the cargo terminal will continue to benefit from Menzies' operational expertise and industry-leading excellence in safety, efficiency and sustainability," reads the release.
MABPL will also become the sole operator at a new domestic cargo facility once completed, handling an initial 250,000 tonnes of cargo, with the scope to increase to 400,000 tonnes.
It reads, "This development of domestic cargo operations will support BIAL's ambitions to cater for up to 1.6 million tonnes of cargo annually across its facilities."
Charles Wyley, executive vice president Middle East, Africa and Asia, Menzies Aviation, said, "This long-term agreement with BIAL significantly expands our cargo operations at this strategically important transport hub, which represents the gateway to South and Central India. This partnership comes at an exciting time for the development of the Indian aviation market and BIAL continues to invest in its state-of-the-art facilities. We look forward to deploying our operational expertise and developing BLR Airport's cargo infrastructure as we, together with BIAL, strategically enhance the airport's position as a thriving centre of cargo excellence. Thank you to everyone involved in ensuring a seamless transition."
WFS, a member of the SATS Group, also started operating a cargo terminal facility at Kempegowda International Airport, Bengaluru with a concession period of 15 years beginning May 24, 2023. WFS has been using it to handle international cargo while it is also the exclusive operator of BLR's dedicated cold chain facility during the concession period.
In January 2023, Bangalore International Airport (BIAL) also selected Air India SATS Airport Services (AISATS) to design, build, finance, operate & maintain a greenfield 8.2-acre logistics park at the BLR Airport for a period of 15 years.