Lufthansa Cargo, Swiss WorldCargo, time:matters join Pharma.Aero
Lufthansa Cargo transports up to 1,400 tonnes of pharmaceutical goods every week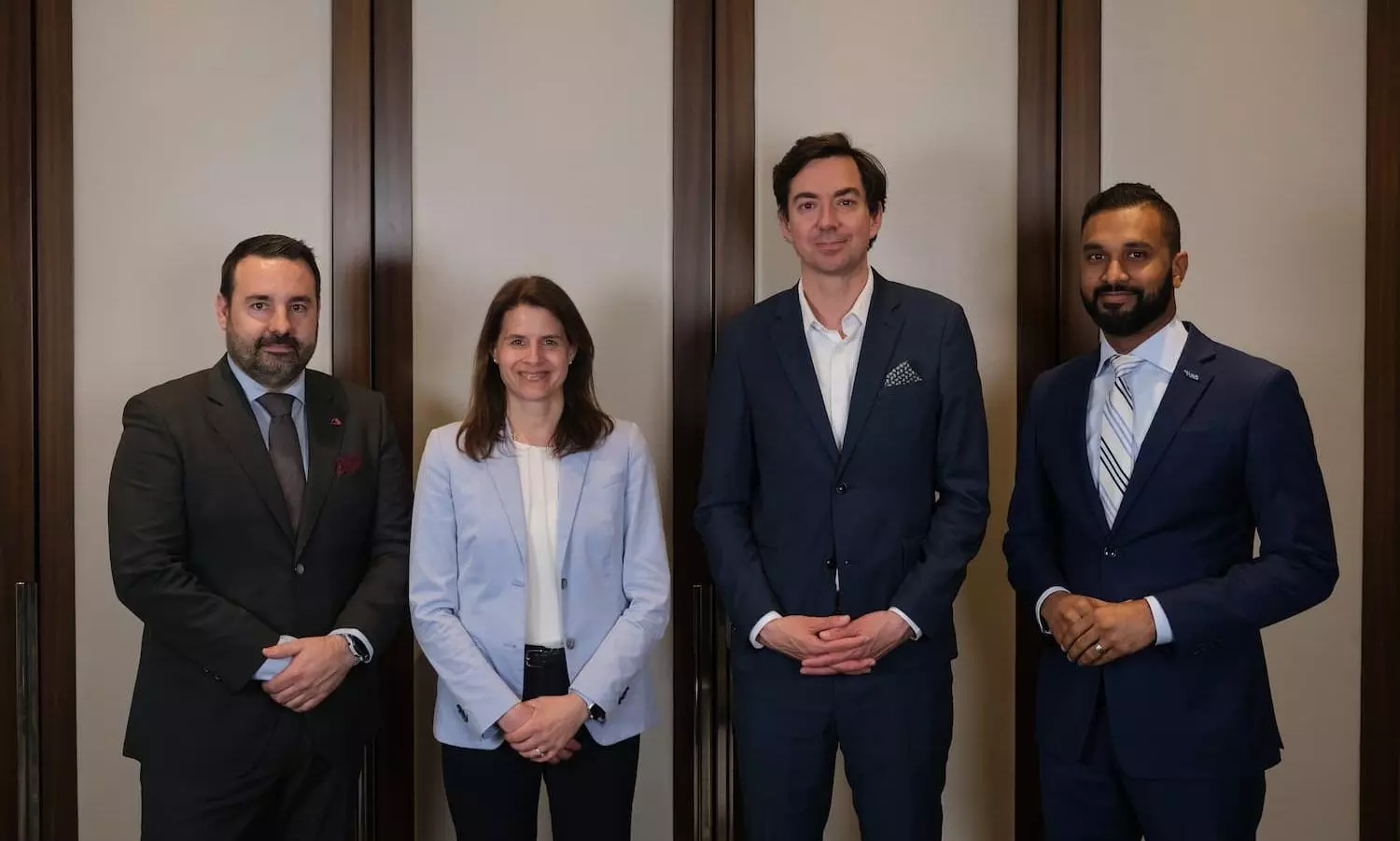 Lufthansa Cargo, together with Swiss WorldCargo and time:matters, joined the Pharma.Aero interest group as a member.
The joint membership of Lufthansa Cargo, Swiss WorldCargo and time:matters underlines the Lufthansa Group approach in terms of interlocking exchange and also cooperation in complementary offers for pharmaceutical customers, says a release from Swiss WorldCargo.
"During this year's World Cargo Symposium in Istanbul and at LogiPharma 2023 in Lyon, Lufthansa Cargo, Swiss WorldCargo and time:matters announced their membership with Pharma.Aero. All partners confirmed their interest in promoting and further deepening the exchange of innovative solutions in the air freight transport of goods from the medical and healthcare segment."
Pharma.Aero is regarded as a leading international collaboration platform for medical technology and pharmaceutical companies as well as for logistics experts, freight companies and airport operators, operating across all sectors. The Belgium-based organisation now has more than 50 partners and members, the release added.
Lufthansa Cargo transports up to 1,400 tonnes of pharmaceutical goods every week, and is very active at more than 250 pharmaceutical stations including around 30 CEIV pharmaceutical locations. "Particularly noteworthy are the large and modernly equipped pharmaceutical hubs in Frankfurt, Munich, Brussels, Shanghai and Chicago. The Pharma Hub in Frankfurt alone has already been in existence for ten years, has three temperature zones and is Europe's largest airport hub with an area of 8,000m2. In addition, the expanded cargo capacities in the short- and medium-haul segment with A321 freighters offer even more direct connections for pharma customers, for example on routes between Frankfurt to Dublin or also Birmingham."
Swiss WorldCargo provides customers with CEIV-certified and GDP-compliant temperature-controlled infrastructure, facilities and logistics solutions across its entire network, and demonstrates compliance with key international standards to meet the diverse requirements of pharmaceutical transportation, the release said.
"For more than 20 years, time:matters has been an expert in the worldwide transport of time-critical and temperature-sensitive products such as cell material and medical samples for use in cell and gene therapy. Solutions offered include temperature-controlled transport by air, rail and road as well as by specially trained onboard couriers. On customer request, packaging units from cryopreserved to body temperature (-190°C to +37°C) are offered as well as the return of the packaging. time:matters controls the entire supply chain from shipper to recipient with GDP-complaint handling and courier partners, even across airport borders. The basis for this is the global network with over 500 partners."
Trevor Caswell, Chairman, Pharma.Aero says: "We are thrilled to have Lufthansa Cargo, Swiss WorldCargo and time:matters as part of our global community. Onboarding such a significant, global industry leader with a clear and determined focus on the life sciences and MedTech sector demonstrates once more the importance of our mission and the value our association provides to the industry. We are excited to collaborate and leverage our industry knowledge through forward-thinking projects that offer meaningful content to our industry and result in better access to healthcare for people around the world."
Ashwin Bhat, Chief Executive Officer, Lufthansa Cargo adds: "We are very pleased to become part of the Pharma.Aero network and to exchange views directly with all players along the supply and transport chain on current issues in the pharmaceutical industry environment. In this way, we gain valuable insights into market developments and can jointly identify and evaluate potentials. The exchange of knowledge sharpens understanding - not only for the needs of business partners and customers but also for the existing and future demand for products. We would like to make our contribution here with our know-how from the Lufthansa Group perspective, work closely together and thus actively shape the future of innovative transport solutions in the airfreight segment."
Lorenzo Stoll, Head of Cargo, Swiss International Air Lines says: "In the cold chain logistics, a robust collaboration system between all parties involved is of extreme value. By entering the Pharma.Aero network as a member, we aim to drive knowledge sharing and expertise building even further. In view of this collaboration, we look forward to fostering the dialogue between all relevant actors involved and contributing with our know-how to innovation, digitalisation, and sustainability in the air cargo industry."
"The requirements for cell and gene therapies logistics differ significantly from those of traditional pharmaceutical logistics solutions," says Lars Krosch, COO, time:matters. "These therapies put the patient at the centre, which makes a robust, reliable, resilient and scalable supply chain essential. As a new member of the Pharma.Aero network, we look forward to contributing our long-standing expertise to the development of a global logistics infrastructure to provide patients with better access to advanced therapies and healthcare services."