Lufthansa Cargo 2022 revenue up 22%
Adjusted EBIT increased to €1.6 billion; expansion of freighter fleet and digital services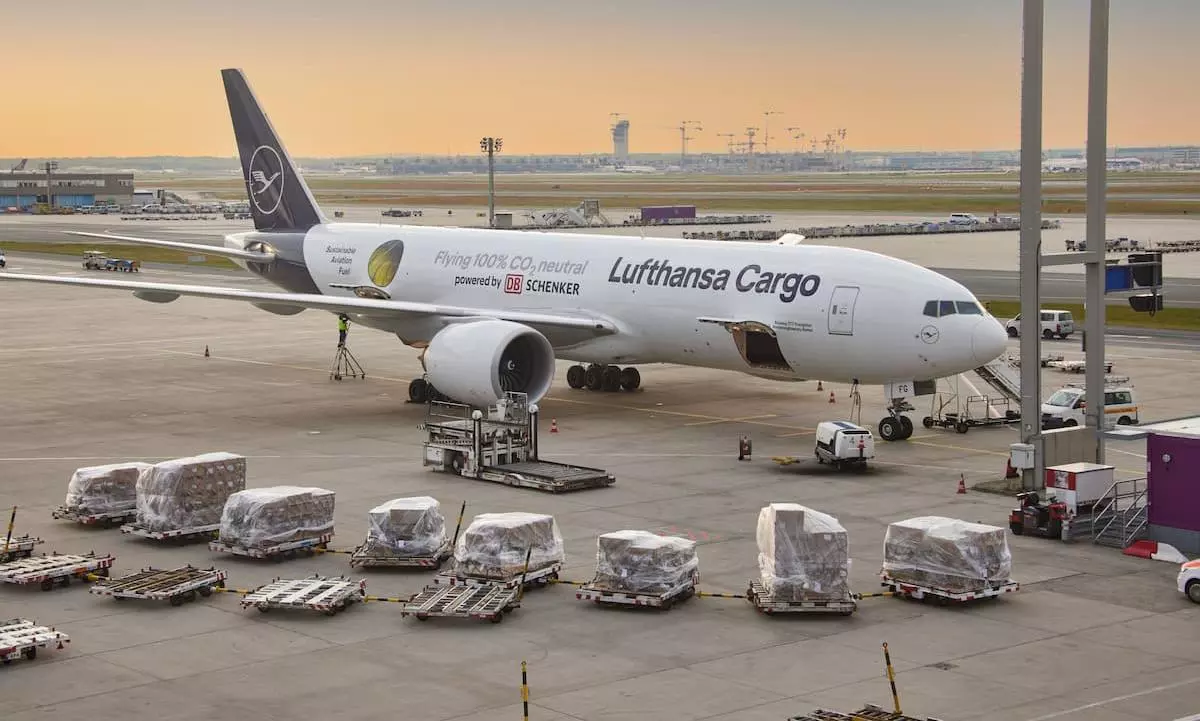 Lufthansa Cargo reported a 22 percent increase in revenue at €4.6 billion ($4.9 billion), while adjusted EBIT increased 6 percent to €1.6 billion ($1.7 billion).
"Overall, sales of 7.2 billion freight tonne kilometres were similar compared to the previous year (7.2 billion). Average capacity utilisation decreased by 9.9 percentage points year-on-year to 61.1 percent while the supply of capacity increased by 17 percent to 11.8 billion freight tonne kilometres," says an official release.
"In the past fiscal year, we achieved a record result for the third time in a row," says Dorothea von Boxberg, Chairperson of the Executive Board and CEO, Lufthansa Cargo. "We owe this to the high level of commitment of our employees and the trust of our customers and partners. In addition, we again had significantly more capacity in the market due to the growth in long-haul passenger traffic. We notice that our customers continue to serve their global supply chains. With more freighters and more bellies, we will continue to be a strong and reliable partner for our customers."
The strong growth trend in the belly segment continues, and accounts for around half of Lufthansa Cargo's transport capacities, the release added. "In the 2023 summer flight schedule alone, cargo will be regularly transported on more than 7,000 flights a week operated by Lufthansa, Austrian Airlines, Brussels Airlines, Eurowings Discover and SunExpress."
Lufthansa Cargo's fiscal year 2022 was marked by investments to expand the freighter fleet. It currently includes 16 Boeing 777Fs and two Airbus A321Fs. "To further expand the capacity of its long-haul fleet, Lufthansa Cargo is relying on Boeing's efficient twin-aisle aircraft and ordered three B777Fs of the current technology and seven B777-8Fs of the next Boeing freighter generation. One B777F has already been delivered in the past fiscal year, enabling Lufthansa Cargo to increase frequencies to high-demand intercontinental destinations such as in China and India and to open a new freighter station in Hanoi, Vietnam. Alongside North and South America, the Asia-Pacific region is one of Lufthansa Cargo's strongest markets.

"With the additional entry into service of two Airbus freighters of the type A321F in 2022, Lufthansa Cargo was able for the first time to offer fast transport solutions on short and medium-haul routes for customers from the rapidly growing eCommerce segment. Two additional Airbus freighters will supplement the fleet from summer 2023, increasing capacities on intra-European routes."
In the area of digitalisation, Lufthansa Cargo succeeded in 2022 in expanding digital sales channels and making handling processes more efficient, thanks to improved data quality and use. "This benefits partners and customers alike in the transport chain. With Mobile Digital Handling, digital solutions are increasingly replacing paper-based processes. In addition, 100 percent of all shipments were transported with an electronic air waybill (eAWB) for the first time last year."
Outlook
"We are looking ahead to the fiscal year of 2023 with confidence," says Boxberg. "The environment remains dynamic. But we are convinced that we are excellently positioned and can respond flexibly and quickly to changes in the market. We are consistently pursuing our successful strategy. We are expanding our digital services and offering our customers more and more sustainable solutions. We will also be successful in 2023."