Korean Air Cargo resumes Boeing 777 freighter service linking Delhi
The flight originates at Seoul-Incheon and reaches Delhi via Hanoi before it continues to Vienna and Milan.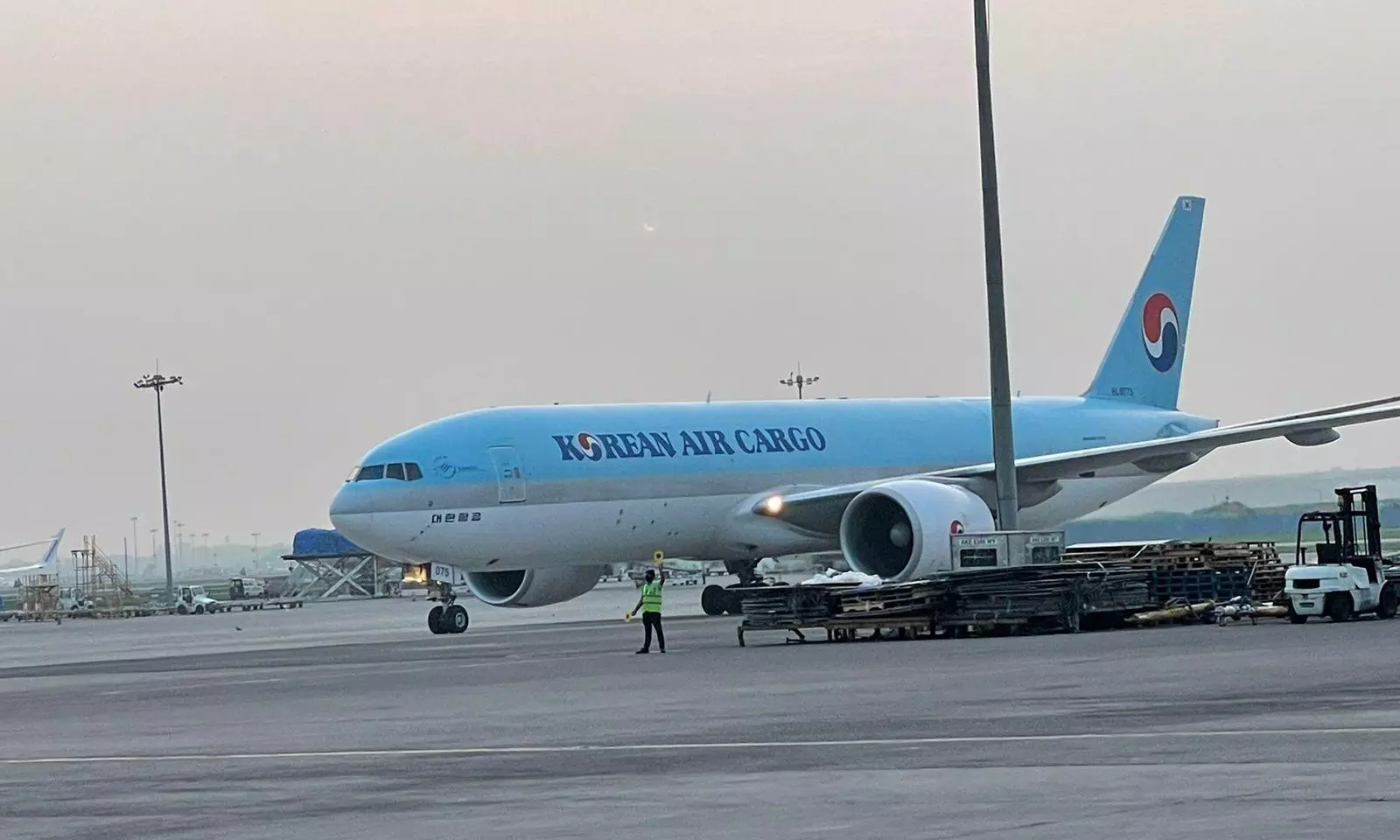 On Wednesday, July 6, 2022, Korean Air Cargo resumed its thrice-weekly Boeing 777 freighter service from Delhi to Vienna and Milan.
Flying from Delhi every Sunday, Wednesday and Friday, the flight originates at Seoul-Incheon (ICN) and reaches Delhi via Hanoi before it continues to destinations in Europe.
While it carries mobile parts, electrical equipment, industrial goods, and electronics to Delhi, it carries mobile phones, readymade garments, leather goods, auto parts and carpets to Vienna and Milan which then mostly go to Italy, Austria, Germany, Belgium, Spain, Netherlands, informed Group Concorde, the general service agent (GSA) for Korean Air Cargo in India
Group Concorde's chief executive officer Prithviraj Singh Chug said, "As the market starts to recover from Covid-19 challenges and the restrictions lifted, we are delighted to resume our freighter operations to Vienna and Milan and reaffirm our commitment to our Indian customers. Korean Air Cargo is one of the world's biggest cargo brands. We have the outstanding serviceability to serve east and west with freighters into Europe and passenger flights into its hub in Incheon International Airport, thereby connecting to the Korean Air network."
The three times weekly B777F service of the flag carrier of South Korea was initially started in 2017, "promoted by the South Korean government's new diplomatic strategy to strengthen its partnership with India coupled with the rapid market growth of the sub-continent."
Korean Air currently operates twice-weekly passenger flights with its Boeing 789 from Delhi to Seoul-Incheon and has plans to go daily from September 2022.