Kempegowda International Airport achieves ACI's highest Level 4+ Transition & Green Airports Recognition
As part of its sustainability initiatives, BIAL has implemented various measures, including energy-efficient infrastructure, waste management systems, and renewable energy projects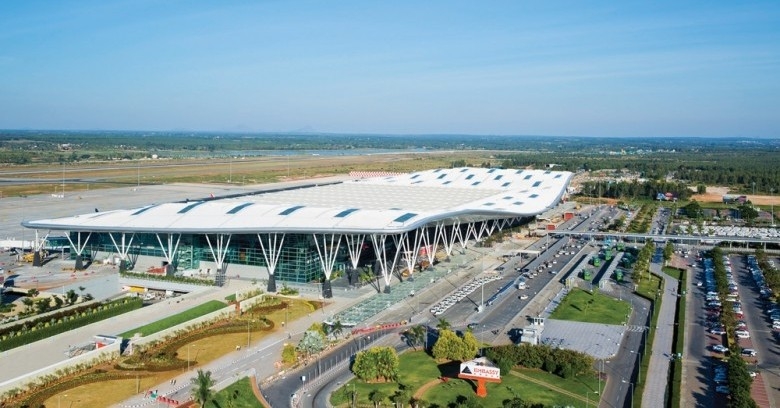 Kempegowda International Airport Bengaluru (KIAB/BLR Airport), operated by Bangalore International Airport Limited (BIAL), has recently achieved a significant milestone by attaining Level 4+ Transition under the globally recognised Airport Carbon Accreditation (ACA) program. This prestigious accreditation, led by the Airports Council International (ACI), reflects BIAL's unwavering commitment to efficient carbon management and sustainability.
The Level 4+ Transition accreditation is one of the highest accolades an airport can receive under the Airport Carbon Accreditation program, showcasing BIAL's aspiration to become net zero by 2030 and its continuous efforts in reducing carbon emissions.
Furthermore, BIAL has received ACI's Green Airports Recognition 2023 Platinum award in the 15-35 million passengers per annum category, as a recognition of its Plastics Circularity initiatives such as single-use plastic elimination and roads from plastic waste at BLR Airport.
Hari Marar, MD & CEO of Bangalore International Airport Limited (BIAL), spoke about the significance of this recognition by stating, "Attaining Level 4+ Transition under the prestigious Airport Carbon Accreditation program is a testament to our unwavering commitment to environmental sustainability and our relentless efforts to reduce carbon emissions. This recognition reinforces our position as a front-runner in efficient carbon management and demonstrates our dedication to shaping a more sustainable future for the aviation industry. We remain steadfast in our pursuit of innovative practices, investments in cutting-edge technology, and collaborations with stakeholders to minimise our carbon footprint and drive positive change within the industry."
Stefano Baronci, Director General of ACI Asia-Pacific, commented, "We are proud of Kempegowda International Airport's excellent achievement in reducing carbon emissions and setting an example for airports in the region. By achieving ACI ACA Level 4+, Transition, Kempegowda International Airport is firmly positioning itself as one of the leaders in efficient carbon management and this achievement truly demonstrates its firm commitment to invest in a more sustainable future. It's encouraging to see airports making tremendous efforts toward climate change mitigation in an era of unprecedented challenges for the industry. The ACI Asia-Pacific Green Airports Recognition 2023 to Kempegowda International Airport also reaffirms their commitment towards achieving sustainability goals."
As part of its sustainability initiatives, BIAL has implemented various measures, including energy-efficient infrastructure, waste management systems, and renewable energy projects. The airport's commitment to sustainability extends beyond its operations and encompasses community engagement and environmental awareness programs. BIAL publishes its annual Sustainability Report showcasing its transformational green practices and presents an overview of all its programs.
At the core of BIAL's sustainability journey are six pillars that form the roadmap to a brighter future: Water Stewardship, Net Zero Carbon Emission, Community Aligned Noise Management, Circular Economy, Sustainable Procurement, and Sustainable Mobility. These pillars are supported by the airport's core values of Corporate Social Responsibility (CSR), Behavioral Change, and Compliance.
This strategic framework directly contributes to 11 of the United Nations' Sustainable Development Goals (UNSDGs) and indirectly contributes to the other six UNSDGs. BIAL is a proud signatory to the United Nations Global Compact initiative, which is a voluntary leadership platform for the development, implementation, and disclosure of responsible business practices.