Investments worth Rs 2.3 Trillion expected for new greenfield airports in India by 2030: Praxis Report
While India's cargo movement has grown at 6% CAGR over FY16-20 period, Praxis forecasts that a total of projected passenger traffic is likely to reach 690 million by 2030, and the freight traffic is expected to reach 5.8MMT by 2030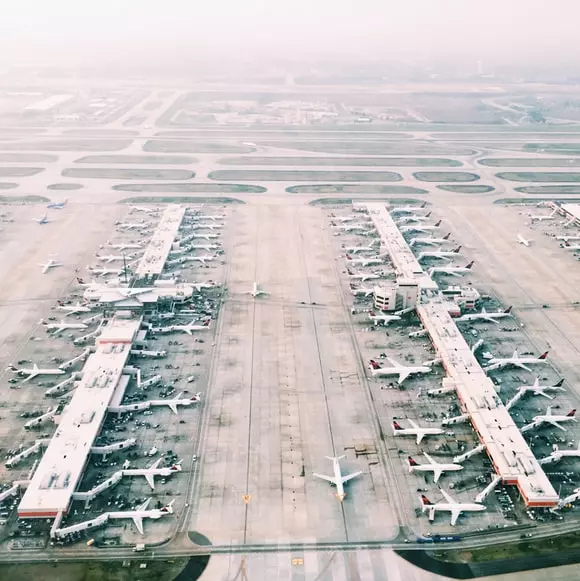 Greenfield airports are slated to witness significant growth in the Indian airport infrastructure market through 2030 with the investment opportunity of Rs 2.3T(trillion) between FY2023- 30 and about 150,000 acres of land for development, according to a recent report by Praxis Global Alliance, a global management consulting and advisory services firm.
With the growing demand for airports, India needs an average additional 34 airports by 2025, and about 125 airports by 2030 to meet the 350-400M(million) additional passengers demand forecasted by 2030.
The report on 'Airport Infrastructure' by Praxis suggests the Indian airport infrastructure sector is expected to grow at a steady CAGR as the Covid-19 clouds clear and demand increases. The report has evaluated the future growth potential of the sector with a focus on public-private partnerships (PPP).
India's air travel demand had grown at an 11 percent CAGR over FY16-20, primarily driven by growth in domestic air travel. However, Covid-19 impacted airport business resulting in an 85 % decline in international travel and more than 60 % decline in domestic travel in FY21.

However, with recovery in business activities and the desire to travel, the domestic air traffic has been showing green shoots of recovery since the beginning of the second quarter of 2021 compared to the 2020 levels, cites the report.

CARGO OUTPERFORMS PASSENGER BIZ
Incidentally, cargo has outperformed passenger business throughout the crisis and that trend is expected to continue for a few more years down the line. This puts the cargo business in positive territory compared to pre-crisis levels, cites the report.
Freight traffic reportedly witnessed steady growth till FY20 and dropped by 27% due to Covid-19 in FY21. It is on the road to recovery in FY22 and is expected to get back to pre-Covid-19 levels in FY23 and is projected to grow at 7% CAGR between FY23-30.

A hypothesis put forward in the report highlights that a total projected passenger traffic is likely to reach 690 million by 2030 and freight traffic is likely to reach 5.8MMT(million metric tonnes) by 2030. This translates to a requirement of 34 greenfield airports needed by 2025 and about 125 greenfield airports needed by 2030 to meet this projected traffic demand.
CAPACITY TO RECOVER SLOWER THAN DEMAND

Taking the headwinds of the sector post-pandemic into account, the report cites that the capacity is likely to recover at a slower pace than the demand. Taking cargo and passenger traffic into account, the overall weighted load factor is expected to rise marginally a little to 60.3% in 2021.
Suman Jagdev, Partner, Infrastructure Practice, Praxis Global Alliance, said, "As air travel rebounds and economic growth provides further expansion opportunities, there is a need to strengthen the airports' infrastructure. An enabling investment environment will lead to higher private sector participation."

GOVT MAKING DEFT MOVES

The civil aviation industry in India has emerged as one of the fastest-growing industries over the past decade. India has become the third-largest domestic aviation market in the world. In line with this, the airport infrastructure in India is witnessing improvisation and expansion on a massive scale, with the government supporting private participants and increasing investment.
The Indian government has identified 16 greenfield projects with an investment worth Rs 500 Billion and has given in-principle approval to them. The sector is also expected to get a significant push from schemes like RCS-UDAN (Regional Connectivity Scheme-UDAN). Further, 34 destinations have been shortlisted for the development of new airports with a major focus on the northern and southern parts of the country.
Given the demand for 125 airports by 2030 and the government expediting the development of 50 airports, this results in an unmet demand of 75 airports and net new investments to the tune of Rs 1.1 Trillion. Out of the estimated 75 new airports across all regions, north India is projected to witness the maximum number of new airports to cater to the unmet demand in the future.

Savio Monteiro, Senior Vice President, Infrastructure Practice, Praxis Global Alliance, said, "Government policies and schemes along with private sector participation will boost the growth of the aviation sector. Further, India will remain attractive for greenfield investments in the aviation sector and will see a substantial rise in private participation in this decade."