IAG Cargo transports nearly 3,000 donated cricket items to Pakistan
IAG Cargo transports 1.2 tonnes of cricket equipment to Islamabad as donation on behalf of ECB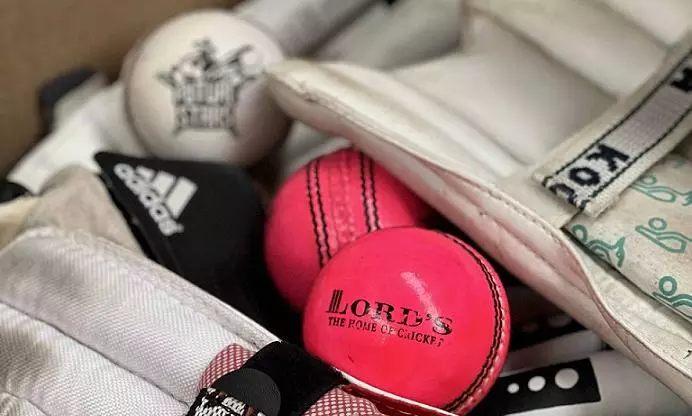 IAG Cargo, the cargo division of International Airlines Group (IAG), worked with FCDO, England and Wales Cricket Board (ECB), Lord's Taverners, Football for Peace and the Sarwar Foundation to transport nearly 3,000 pieces of cricket equipment to Islamabad.
"The business has donated capacity to transport items such as cricket bats and balls, gloves, pads, helmets, other protective equipment, and cricket clothing (trousers, shirts, jumpers and hats). This follows the recent flooding crisis the country is experiencing where Pakistan is rebuilding not only its infrastructure but also human development," says a release from IAG Cargo.
The equipment formed five pallets under the belly-hold of British Airways' Boeing 787, the release added.
"More than 26,000 schools have been damaged or destroyed as a result of flooding, disrupting the education of an estimated 3.5 million children. This cricket equipment will be delivered to schools affected by the flooding to assist the return to a sense of normality and children's development."
This donation is in addition to IAG Cargo's movement of 34 tonnes of emergency aid to Islamabad in October, which included medical equipment, non-perishable food, clothing and tents, the release said.
"We are glad to support donation efforts in response to the humanitarian flooding crisis in Pakistan," says John Cheetham, Chief Commercial Officer at IAG Cargo. "As a cargo industry, we have a role to play in delivering a range of essential goods every day, and at IAG Cargo we are proud to use our global network and capacity to help children affected by the floods and bring some normality back to their lives."
IAG Cargo has supported humanitarian efforts, including 125 tonnes of aid to Ukraine this year, two shipments of medical aid to India in 2021 during a peak in Covid-19 cases, and 20 tonnes of aid to Haiti following the 2021 earthquake, the release said.