Blue Dart Q1 profit zooms 280% on higher volumes
Blue Dart reported a 50% volume growth during Q1 & carried 77.08 million shipments (last year 51.22 million shipments).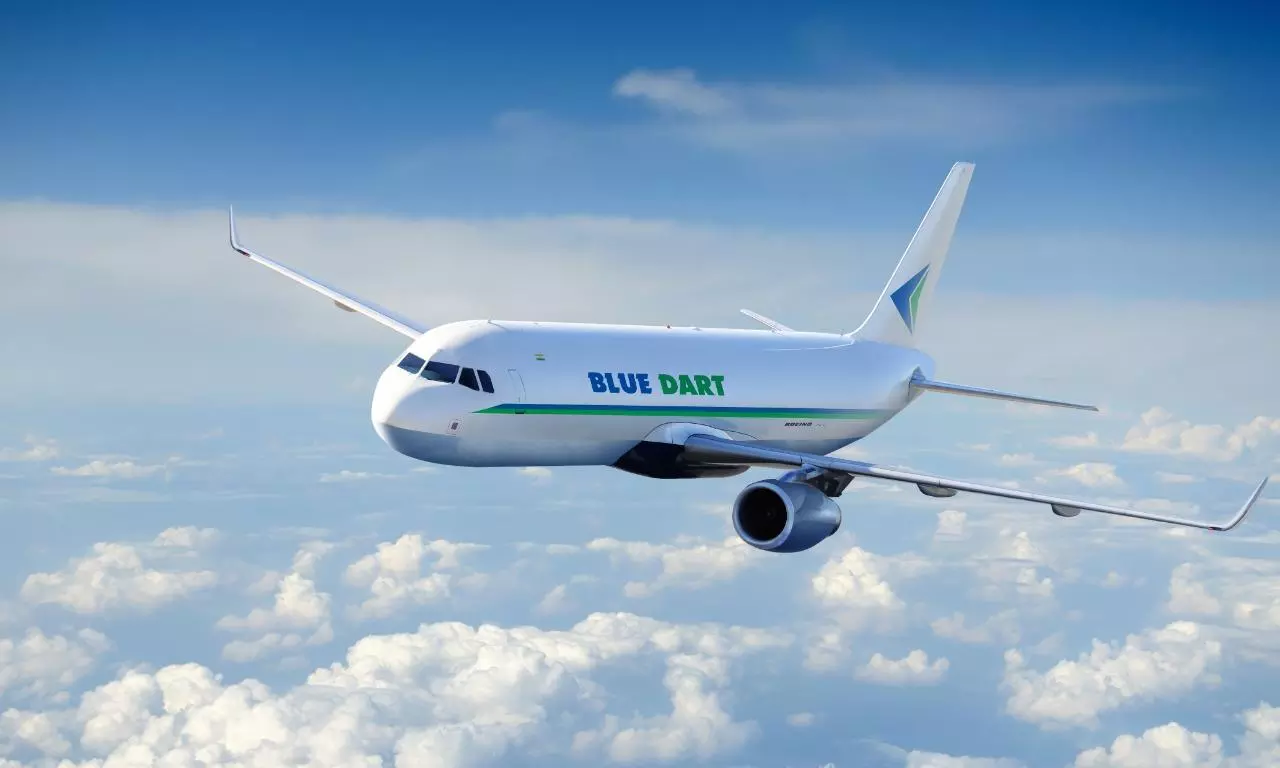 Blue Dart, part of Deutsche Post DHL Group's DHL eCommerce Solutions division, reported a 280 percent increase in consolidated net profit at Rs 118 crore ($14.8 million) for the first quarter ended June 30, 2022 on 49 percent increase in revenue at Rs 1,293 crore ($161.7 million).
"Healthy topline growth together with its journey of automation and digitisation to improve speed, transparency and efficiency helped the company to improve its margin during the quarter. With improved cash flows due to better receivable management, the company continues to remain debt free," says an official release announcing the results.
Blue Dart reported a 50 percent volume growth during the quarter and carried 77.08 million shipments (last year 51.22 million shipments) comprising 278,393 tonnes (last year 184,431 tonnes), the statement added. Blue Dart is planning to add two Boeing 737-800 freighters during the financial year.
"Blue Dart continues its stride in delivering strong performance and the results are indicative of our efforts towards remaining a Provider of Choice, an Employer of Choice and an Investment of Choice to all our stakeholders," says Balfour Manuel, Managing Director, Blue Dart. "Our unwavering focus on customer centricity and delivering excellence reinforced by our technological expertise, accelerated pace in adopting digitisation and a task force of a dedicated workforce continues to drive our growth and achievement at all levels.

"Our fleet expansion will enhance our geographical reach and widen our capacity to service current and potential demand across industries. Moreover, our key growth levers for the upcoming year will revolve around leveraging the power of technology & digitalisation to provide sustainable logistic solutions with a deep focus on carbon sequestration."
Under the Mission 2050 initiative, Blue Dart, since 2017, has contributed to over 10 percent of the Deutsche Post DHL Group's global target of planting 1 million trees every year. Blue Dart has achieved a 34 percent CO2 efficiency in 2021, and aims to operate all the facilities at Net Zero Carbon by 2025, drive increased efficiency and use cleaner fuels for its fleet of 6 Boeing 757-200 aircraft, the statement said.