BLR Airport ranks first for perishable cargo handling; Doha emerges as top destination
In FY 2021-22, BLR Airport handled 52,366 Metric Tonnes (MT) of perishable cargo, up from 48,130 MT the previous year.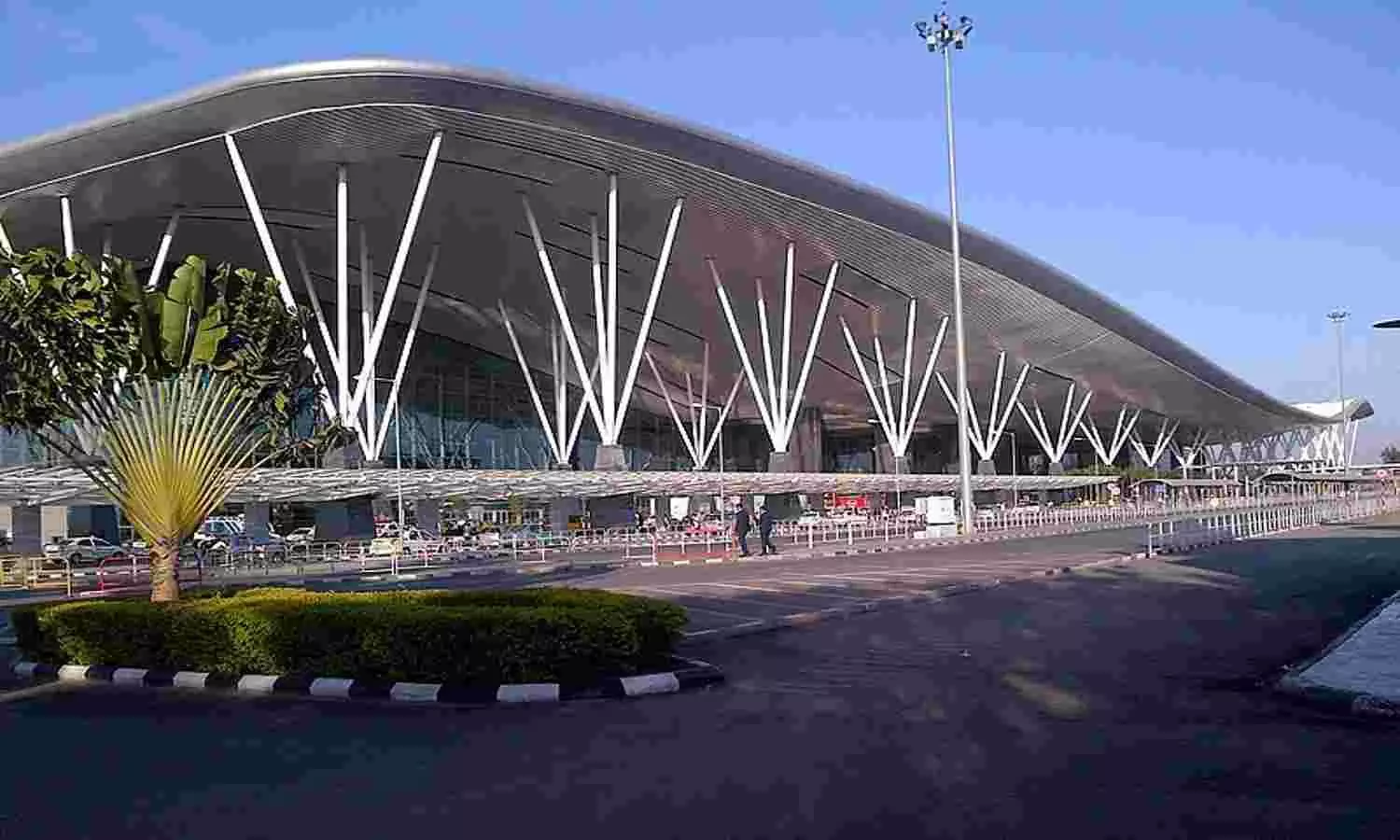 Kempegowda International Airport (BLR Airport) in Bengaluru continues the No. 1 airport in India for handling perishable cargo. In FY 2021-22, BLR Airport handled 52,366 Metric Tonnes (MT) of perishable cargo, up from 48,130 MT the previous year. BLR Airport now handles 41% of South India's air-cargo perishable tonnage, making it India's top airport for perishables.
Fruits and vegetables, as well as poultry and flower exports, have been important drivers of this rise. In FY'22, BLR Airport exported 36,493 MT of chicken and 1,952 MT of flowers. Doha was the most popular destination, followed by Singapore, London, and Male. In fiscal year 22 (FY22), 33 cargo freighter planes delivered perishable supplies from BLR Airport to 85 overseas destinations.
"BLR Airport has the advantage of dedicated cold zones enabling processing of perishable goods for export, which is the highest in India. The infrastructure that we provide ensures cold-chain integrity and seamless movement of perishables, without any change in the optimum storage temperature. Our recent partnerships with multiple cargo partners for infrastructure and technology will only make the Airport's cargo capacity stronger and even better", stated Satyaki Raghunath, Chief Strategy and Development Officer, Bangalore International Airport Ltd (BIAL).
Various statutory bodies from both the Government of India (GoI) and the Government of Karnataka (GoK), including Indian Customs, the Agricultural and Processed Food Products Export Development Authority (APEDA), the Plant Quarantine Office Bangalore, and the Karnataka State Agricultural Produce Processing and Export Corporation Limited (KAPPEC), have assisted BLR Airport in maintaining quality standards across operations at its cargo facility.
APEDA has been crucial in assisting Karnataka's perishable exporters and understanding their needs in order to increase exports.
"BLR Airport has made a significant achievement by becoming the No 1. Airport to process perishable shipments, twice in a row. It is particularly special considering this year is being celebrated as Azadi Ka Amrit Mahotsav. APEDA has always focused on promoting farmer-producer organisations and boosting agricultural exports from the country. We have been collaborating with airports, exporters, and other key stakeholders in the cargo business to help upgrade the required infrastructure. BLR Airport is at the forefront with its world-class facilities, and it continues to innovate, hence it is one of the preferred cargo airports in the country for agricultural exporters," said Dr. M. Angamuthu, Chairman, APEDA.
BLR Airport boasts cutting-edge facilities to accommodate the growing demand for the processing of temperature-sensitive goods, establishing itself as India's perishable centre. The freight terminals have an annual cold-chain handling capacity of 60,000 MT. Because time is of the essence in perishable logistics, the Airport has engaged in a number of technology-driven interventions to ensure that items arrive at their destination with the same freshness, quality, and attractiveness to customers. The designated cold zone at BLR Airport has temperature zones ranging from -25°C to +8°C under the same roof.
At BLR Airport's common-user cargo terminals, an Airport Cargo Community System (ACS) has been installed. It provides a convenient way for the cargo community to follow their shipments as they pass through the airport. This reduces the need for documentation at both terminals.
The Plant Quarantine Inspection and Certification Facility, which permits smooth and speedier transportation of perishables, is another distinguishing element of the Cargo Terminal at BLR Airport. BLR Airport's systems are designed so that all farm-fresh goods arrive at their destination within 24 hours of harvest.
BLR Airport has converted itself into the premier alternative for perishable shipments in India due to its favourable geographic position, backed by solid infrastructure, run by major cargo handling companies, and appropriate aircraft capacity to important markets worldwide.
BLR Airport now has a cargo capacity of 715,000 MT per year, making it the greatest cargo processing capacity in South India. By the mid-2030s, the Airport intends to extend its cargo infrastructure to reach a capacity of around 1.5 million MT.