BLR Airport - an unparalleled cargo story
The Kempegowda International Airport, Bengaluru which is owned and operated by Bengaluru International Airport Limited (BIAL) recently hit the milestone of 15 years of operations. We trace the airport's cargo journey along with Satyaki Raghunath, Chief Strategy and Development Officer, Bengaluru International Airport Limited (BIAL) in an exclusive interview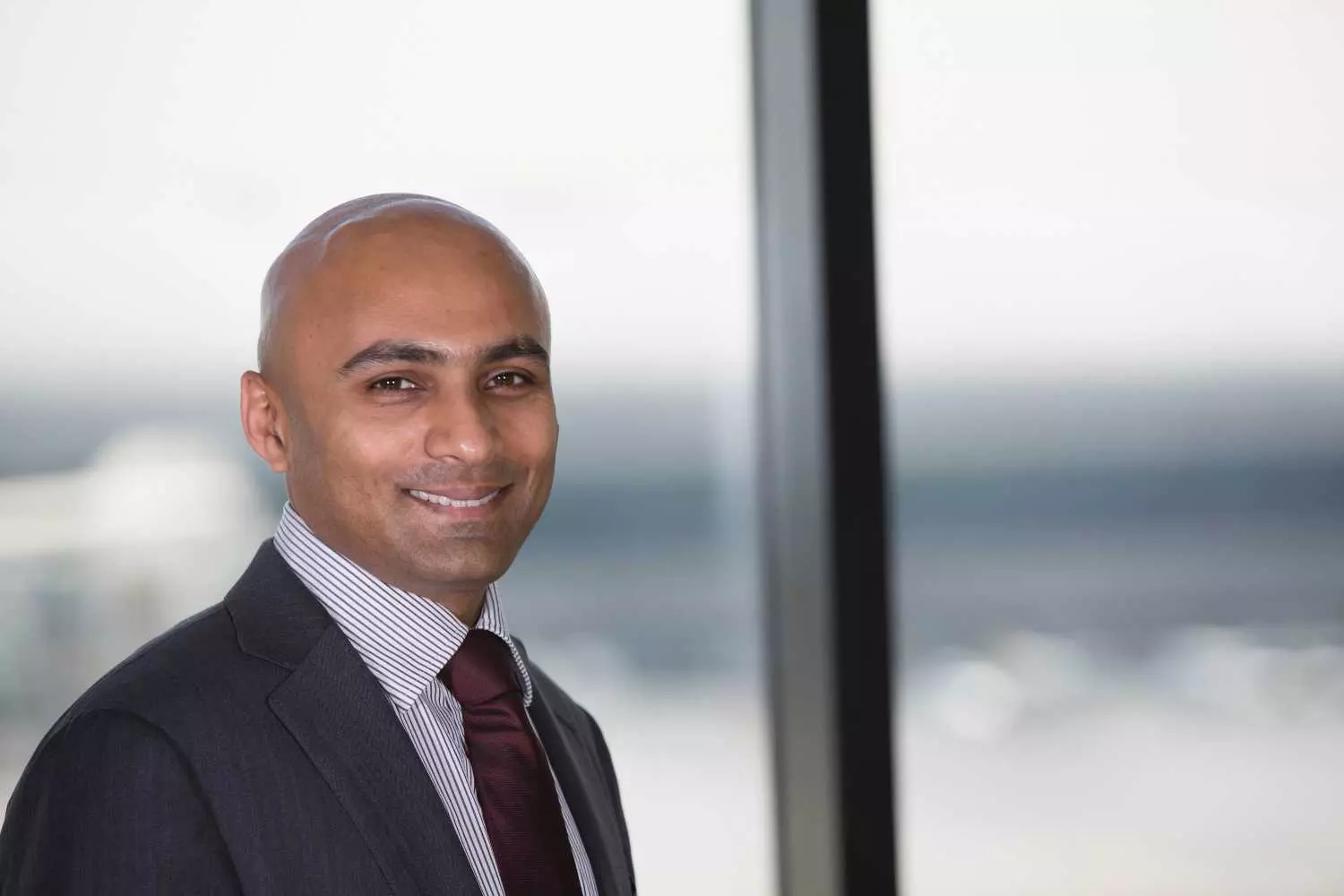 What is the current volume of cargo being processed at BLR Airport, and what was it in 2022, and 2021? As per February figures, domestic cargo recorded an increase of 8% in CY 2022 at BLR Airport. What was the commodity mix or cargo verticals that led to this growth?
We have had a spectacular run over the last 3-5 years here at BLR Airport. There has been a significant growth generally in volume and tonnage. In the last year, we had our best-ever year in CY 2022 with about 4,12,000 metric tonnes of cargo and in FY 2022 we had 411000 tonnes so it was roughly the same. That year has been our best ever year since the airport opened. This year we will end up in the range of 4,20,000 and 4,30,000 tonnes, so we have had an incredible few years.
I think from a domestic perspective this year has been very good. From an export perspective, I would say that our two biggest commodities or areas where we had growth were agriculture and perishables and the pharmaceutical side of the business. From the import perspective, it was electronics and heavy machinery.

I think the growth was driven by a combination of the fact that we had the right facilities in terms of physical infrastructure and also we had invested tremendously in digital infrastructure over the course of the last few years. So I think those two things acted very well in combination with the fact that the market was looking for new players, was looking out for new products, and that we were located in the right part of the country and were able to tap into the hinterland and the general growth story of Bengaluru and Karnataka.

What were some of the physical infrastructure that you put in place that drove this growth?
Over the course of the last five years, we have invested tremendously across the spectrum in terms of infrastructure, so we have the new runway which was commissioned in 2019. We have invested heavily in airside infrastructure in terms of taxiways, aprons, dedicated cargo, and freighter stands. We have invested in upgrading our cold chain facilities here at the airport and there has been an investment in terminal infrastructure.
We have invested tremendously in the road and landside infrastructure in terms of expanding the cargo roads (one lane to two lanes on each side). We have invested in the truck parking facilities which is called the ATMF (Automated Truck Management Facilities) here, run by Shell. And I think all of these aspects put together meant that the overall cargo infrastructure from a physical perspective has significantly enhanced our capabilities and also led to two things: one is volume growth but equally improving our dwell times and processing capabilities because it has generally made the ease of getting in and out of the airport far better. So I think that has driven cargo growth as well. Our cold chain facilities have been some of the best in the country.

Our express cargo or express courier terminal - that's the other facility we significantly invested in. Our ECT was developed/inaugurated in March 2021 and that has also meant that we have three of the largest dedicated freighter companies coming in here on their own mettle.

You also mentioned digitalisation as a strategy going forward which drove this growth momentum. Can you touch upon some of the initiatives that BLR Airport has taken in this regard?

As an airport, five or six years ago we realised that technology was going to be a major driver of growth. We did (implemented) that across three areas including operational efficiencies, new sources of revenue generation, and customer experience. So if you look at all of our investments across the airport, then they have been focused on those three areas.
So we have done process automation across the airport campus, and we have done data analytics and business intelligence across the campus. We have done focussed passenger-facing app improvements. On the cargo front what we did very specifically was focus on our air cargo community system which brings together all of the stakeholders within the cargo community on the same platform. It allows us to make the entire process digital. So today we have no paper processes across the BLR Airport cargo systems. Our entire cargo community and cargo platform are now seamless on the ACS. Additionally, we are moving into a warehouse management system that is completely digital across the two terminals. Our truck parking facility is also completely digital.
What is the size of investment in both these areas?
Over the course of the last five years at BLR Airport we have done two things; one is that we have invested $2 billion in overall infrastructure development and that means across the airside, terminals, landside, support, and utilities including cargo infrastructure. We have also invested significantly in digital infrastructure as part of this expansion. So overall, over the course of the last 4-5 years, we must have invested north of $2 billion in the same.
Can you explain the bonded trucking feature and your outreach to nearby industrial regional clusters and their integration into the airport cargo community system?
Everybody who operates through BLR Airport now on the cargo front is integrated into the Airport Cargo Community System (ACS). The wider discussion with our LogiConnect customers increasingly has been, how do we get exports through BLR Airport; how can we make the processing time faster; how can you set up that dedicated freight corridor almost on each of your manufacturing facilities to the airport and bonded trucks and how can we process it through the airport as quickly as possible. So we did that even before ACS was online here at BLR Airport. It was a dedicated partnership we did in the hinterland with key partners, key stakeholders, freight forwarders, etc to make sure that we could tap into these markets, and tell them that there is value for them by coming through BLR Airport.
Bonded trucking is fairly straightforward, for example, if it is Erode or Tirupur it is textiles, if it is Ambur or Vaniyambadi it could be leather or other processed or finished goods. What they do is that they get certified there, get it customs-cleared, and put it in a bonded truck there so when it comes here it doesn't have to go through all of the checks all over again. It can then go out straight for export. It comes in a bonded, sealed truck, it comes to our ATMF, gets cleared, then it goes to our cargo terminal and it goes out for exports. So the whole point is that you can do it there. Once you seal it and set it up, the LogiConnect route is a bonded truck that's coming here. So the good part is that you don't have to come here like one used to historically and have to go through the whole customs process here, it's been cleared and so it's ready for shipping.
Your perishable journey is facilitated by the cool ports at the airport. Could you talk about how this is BIAL's strong point?
So we have got about 60,000 tonnes of annual capacity here across the BLR Airport perishable and cold chain facilities. And that's split as 40,000 and 20,000 across two facilities on the AISATS and the Menzies side. Fundamentally what it does is these are dedicated cold chain facilities that are temperature controlled. And in partnership with a couple of other people who have IoT temperature-controlled devices like Envirotainer and others for instance - you can bring your farm fresh produce or meat, pharmaceuticals, etc in temperature-controlled trucks or facilities to the cold chain facilities.
We have 60,000 tonnes of capacity here across our terminals and they are temperature sensitive and you can set the range to what you want in order to maintain the integrity of the cold chain. And as they go through the facility they are completely within that temperature-controlled facility which means that we can guarantee to our customers or farmers or pharmaceutical companies that you can get from say when they produce or cut it or ship it and within 24 hours it gets to its destination and that cold chain integrity is never broken. So I think that's what we have done very successfully because if you look at our export commodity for instance; our biggest numbers have come from agricultural produce and pharmaceuticals (within that export number).
I think we do about 43% of South India and about 30% of overall India in terms of perishables. We had about somewhere in the region of 20-40,000 tonnes of perishables last year. So I think we are in that range and we are hopeful that it is an area where we will continue to grow over the next decade.

Could you talk about the new custodians who have been taking over at the airport and what kind of growth they will drive?
From our perspective, partnerships come from airlines, freight forwarders, and government stakeholders but our previous concessions ended in May 2023. Our new concessionaires are WFS and Menzies, two of the world's largest cargo operators, who took over at the end of May. These are joint ventures that BIAL also has a stake in.
I think, from the perspective of the cargo community, it is our intent to grow cargo volumes to about somewhere between 1.2 to 1.5 million tonnes annually by the early 2030s. The idea of getting into these partnerships is to drive that growth.

How many cargo airlines come to BLR Airport right now and what capacity addition will be coming in this year and the next two years?
It is very difficult to predict that but I think what we are very thrilled about is that today three of the largest dedicated freighter companies actually fly their own aircraft here. We have FedEx, DHL, and Aerologic together and then we have UPS and that's not something that you see at too many airports. I believe that along with Delhi we are the only airport that actually has that advantage.
Secondly, we have got a number of international airlines who bring their dedicated freighters here, whether they are Turkish (Cargo), Qatar, Cathay Pacific, or Emirates and a number of others. I think there are 13-14 different airlines who come in here from a freighter perspective and all of them have driven cargo growth here across Bengaluru and what has been very gratifying is that it's been increasing.
Along with your partners - what is some of the physical infrastructure that you are building now?
Currently, we have just finished a large round of investment. We have a capacity here of about 750,000 tonnes annually. Our volumes are in the region of around 450,000 tonnes this year. I think we are not building anything right now but as we look forward we will be building a new domestic cargo facility and we have just awarded a tender for a new logistics park which will also commence shortly and should be ready in the early part of 2024. I think over the course of the next decade we will invest significantly to grow the facilities from 750,000 tonnes to 1.2 - 1.4 million tonnes.
Is e-commerce a vertical you hope to grow?
I think e-commerce has already grown significantly. If you look at our ECT (Express Cargo Terminal) it was driven by the fact that there was a huge amount of growth in e-commerce and a huge amount of growth in digital. And you can also see that from the fact that Amazon has Prime Air sitting in India. And between south Indian airports they are already servicing various Indian airports.
I think that is again set to grow and you will see that growth. I think it will come out of electronics, consumer goods, agriculture, perishables - we do a lot of flowers, eggs - things like that. Equally, you will see growth in new sectors that may not be apparent today but as India grows, I think, manufacturing will be a huge area. You will see a lot more exports in manufacturing, under the 'Make in India' policy, so I have no doubt at all that in the early to mid-2030s, we will have 90 million passengers and a million and a half metric tonnes of cargo - I think that will happen. It's a natural sort of growth!