AISATS to develop multimodal cargo hub at Noida International Airport
AISATS received the 'Letter of Award' (LOA) at the UP Global Investors Summit.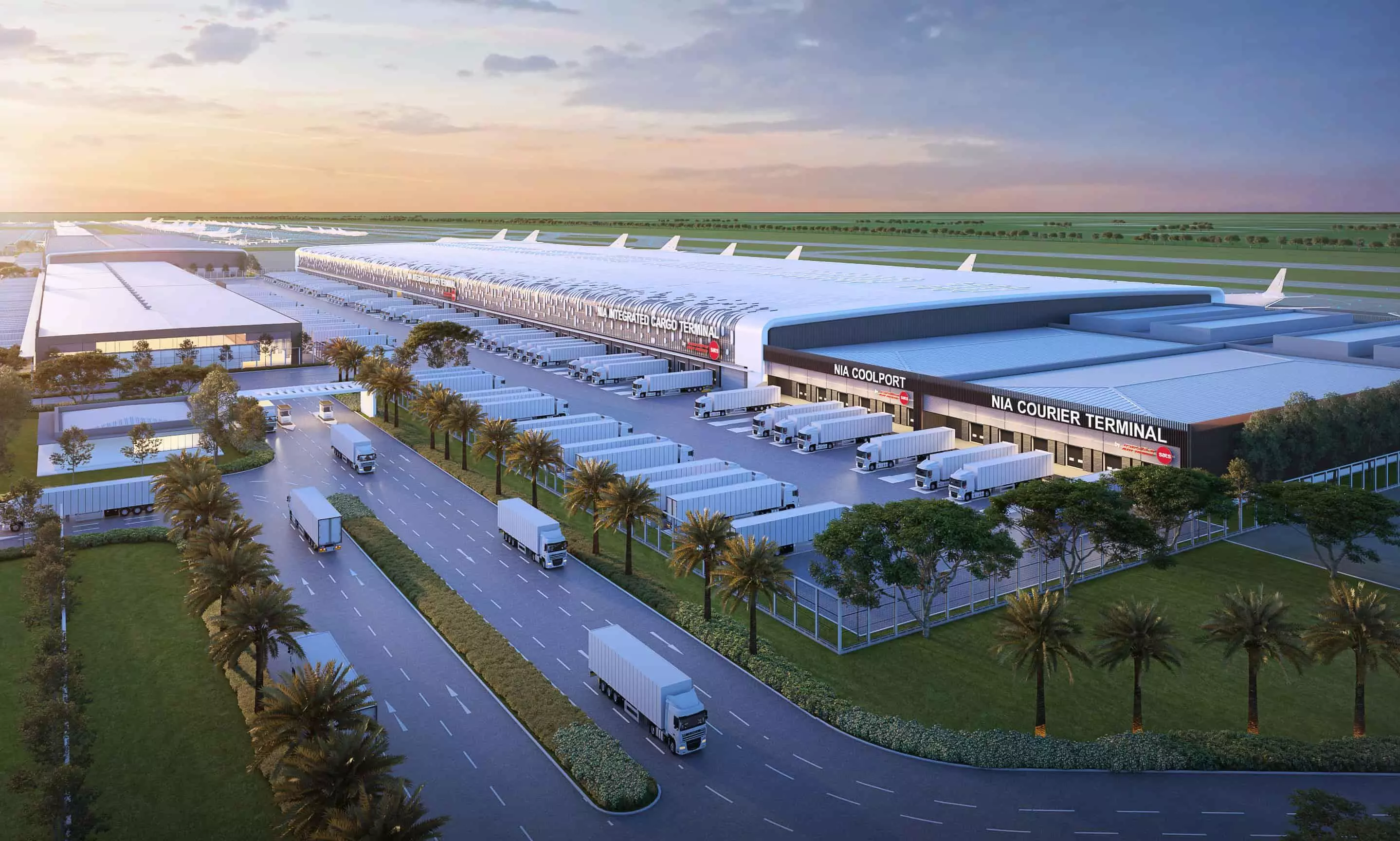 Air India SATS Airport Services (AISATS) has been selected by Yamuna International Airport (YIAPL) to design, build, finance and operate an integrated multimodal cargo hub across 87 acres at the upcoming Noida International Airport in Jewar, Uttar Pradesh.
"The MMCH will be equipped with unmatched connectivity options, and integrated process-driven systems to cater to the burgeoning logistic demand of the country," reads the release.
AISATS received the 'Letter of Award' (LOA) at the UP Global Investors Summit.
Sanjay Gupta, CEO, AISATS said, "Air cargo continues to play a pivotal role in the development of the aviation sector. India's focus to become the manufacturing hub for the world will hugely depend on efficient logistic management to attain global competitiveness. We are aiming to develop world-class infrastructure to deliver a seamless, best-in-class cargo experience for all stakeholders. Catering to a large catchment area with a huge growth potential owing to multimodal connectivity, we are certain that MMCH will truly become the gateway to North India. MMCH, will redefine cargo warehousing in India and establish itself as a new global benchmark."
The MMCH will be a first of its kind in India, comprising of Integrated Cargo Terminal (ICT) and Integrated Warehousing & Logistics Zone (IWLZ). ICT will handle both domestic & international cargo with dedicated terminals; additionally will be managing express courier shipments and a Coolport facility for perishables, pharmaceuticals & other temperature-sensitive cargo.
IWLZ will have warehousing facilities such as BUP Facility for Integrators & Global Forwarders, Consolidation Centre for Freight Forwarders & Agents, Customs Bonded Warehouse, a Logistics Park for E-Com Players & 3PL Warehouse & Trucking Centre for Parking of Trucks with amenities for Truckers, for smooth air cargo movement.
North India, especially Western UP and the National Capital Region (NCR) has multiple large industrial clusters of textiles, electronics, e-commerce, pharmaceuticals and perishables.
"MMCH with the integrated infrastructure, capability to develop customised solutions and benchmark global processes will develop an efficient cargo & logistic supply management ecosystem," adds the release.