AISATS, Noida Airport sign multimodal-cargo-hub concession agreement
The MMCH at Noida International Airport will start operations in 2024.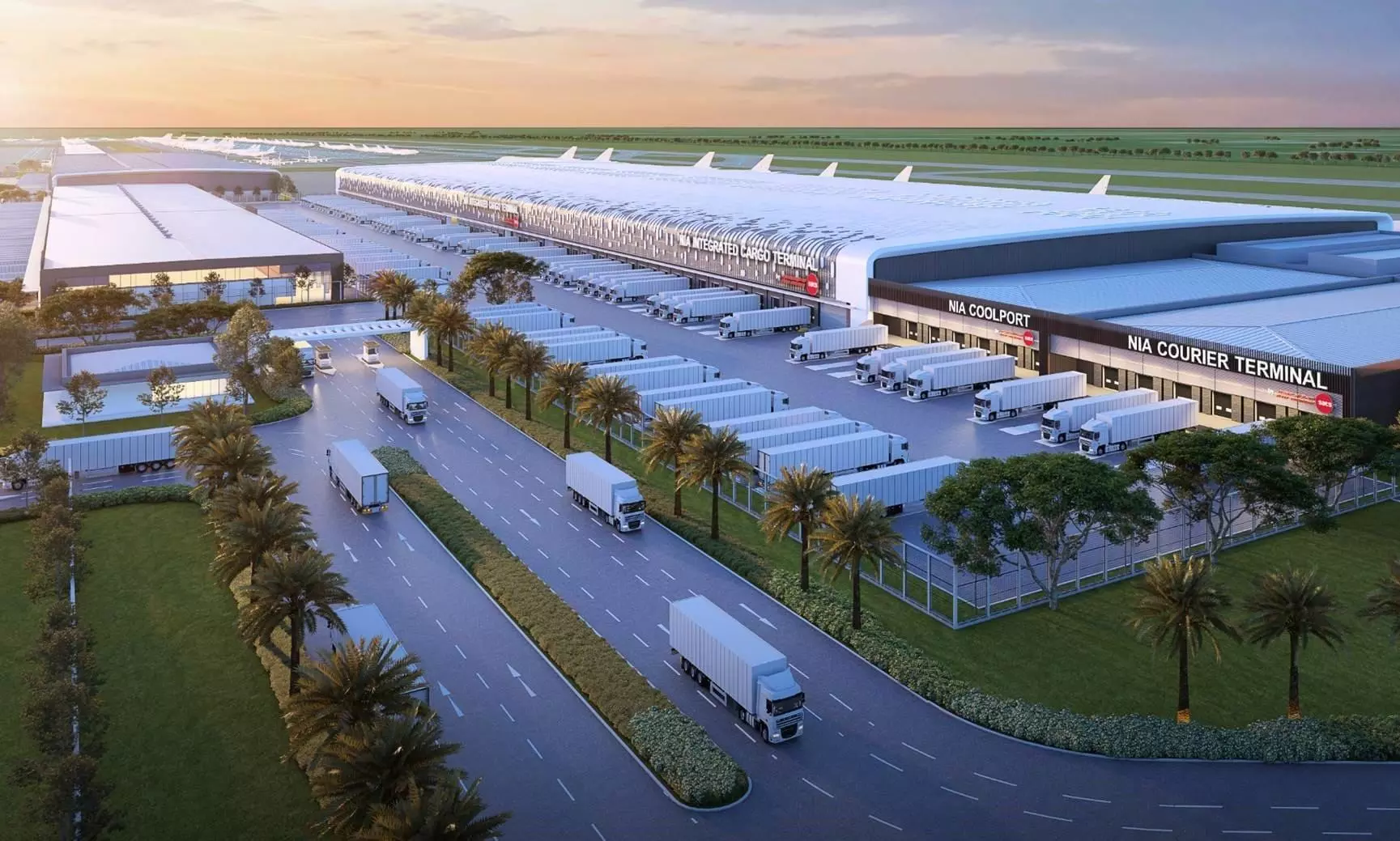 Air India SATS Airport Services (AISATS) and Yamuna International Airport (YIAPL), a special purpose vehicle formed by Noida Airport concessionaire Zurich AG, have signed a concession agreement to build a Multi-Modal Cargo Hub (MMCH) at Noida International Airport.

"The MMCH, spanning across 87 acres, will be a pioneering facility in India that comprises an Integrated Cargo Terminal (ICT) and an Integrated Warehousing & Logistics Zone (IWLZ). The strategic location of this first-of-its-kind cargo hub will seamlessly connect multiple modes of transportation with consolidated ancillary and value-added services, establishing a highly efficient route for cargo throughput across India and abroad," reads the release.
The MMCH at Noida International Airport will start operations in 2024.
AISATS has been entrusted with the responsibility of designing, building, financing and operating the MMCH, further emphasizing its significance in transforming the logistics and cargo industry. Through this facility, AISATS aims to provide India's logistics sector with a world-beating cargo processing and transportation grid that will help reduce logistics costs significantly, streamline processes for seamless coordination, and bring speed and transparency to the country's supply chain.
Nipun Aggarwal, chairman of AISATS, said, "Air India sees tremendous growth opportunities in Uttar Pradesh and is keen to provide seamless cargo connectivity within the state to power this growth. The AISATS MMCH at Noida will play an integral part in providing just-in-time cargo facilities for the North India region and will support in levelling up the Indian logistics and air cargo sectors with state-of-the-art infrastructure, value-added services and improved cost efficiency. We have no doubt it will have a knock-on effect and help increase India's trade, provide employment opportunities and ease the movement of goods across the country."
Sanjay Gupta, CEO of AISATS, said, "We are excited about our partnership with YIAPL and the tremendous potential of Noida International Airport as a world-class cargo hub. As a leading cargo solutions provider, AISATS is committed to establishing unparalleled multi-modal logistics infrastructure that will connect Uttar Pradesh's rapidly growing industrial clusters with the rest of the world. Our goal is to enhance the state's supply chain efficiency and make Noida a strategic cargo gateway to North India and beyond. Through our collaboration with YIAPL, we aim to deliver a seamless and best-in-class cargo experience for all stakeholders and position Noida International Airport as a key player in the global cargo industry."
Bob Chi, CEO of SATS Gateway Services, said, "India is one of the world's fastest-growing economies with huge opportunities for growth in the air cargo logistics space. Establishing an integrated logistics gateway in Noida through our AISATS joint venture with Tata Group's Air India will help develop the region into a strategic air cargo and export hub. Such a development also accelerates the expansion of our global air cargo hub handling capabilities as part of SATS' twin-engine growth strategy."
AISATS is a 50:50 JV between Air India Ltd (a Tata Group entity) and SATS Ltd (a leading provider of food and gateway services in Asia) and has been a foremost provider of hassle-free and comprehensive ground and cargo handling services to its airline customers in India.
With the MMCH, AISATS aims to provide airlines and players within the trade and logistics sector with facilities such as separate domestic and international cargo terminal zones and dedicated courier terminals to handle express courier shipments. It will also provide a Coolport for handling temperature-sensitive cargo such as perishables and pharmaceuticals. Additionally, the MMCH will house a BUP facility for integrators and global forwarders, a consolidation centre for freight forwarders and agents, a customs-controlled warehouse, a logistics park for e-commerce players and 3PL warehouses, and a trucking centre with world-class parking amenities.
"All stakeholders will also benefit from AISATS' technology-driven solutions at the MMCH, such as a cloud-based Cargo Management System (CMS) for end-to-end cargo tracking, reporting and network connectivity, a Single Window Cargo Community System to enable more efficient communications and a Smart Warehouse with technologies such as automated dimension scanners, conveyors, Radio Frequency Identifier (RFID) trackers, autonomous vehicles, video analytics-based monitoring etc," the release also reads.