AirAsia's Teleport welcomes first A321 freighter
Teleport's A321F with 24 containerised positions on both the main and lower deck (14 ULDs in Main Deck + 10 ULDs in Lower Deck), enables it to carry a maximum payload of 27 tons/ 27,000 kgs.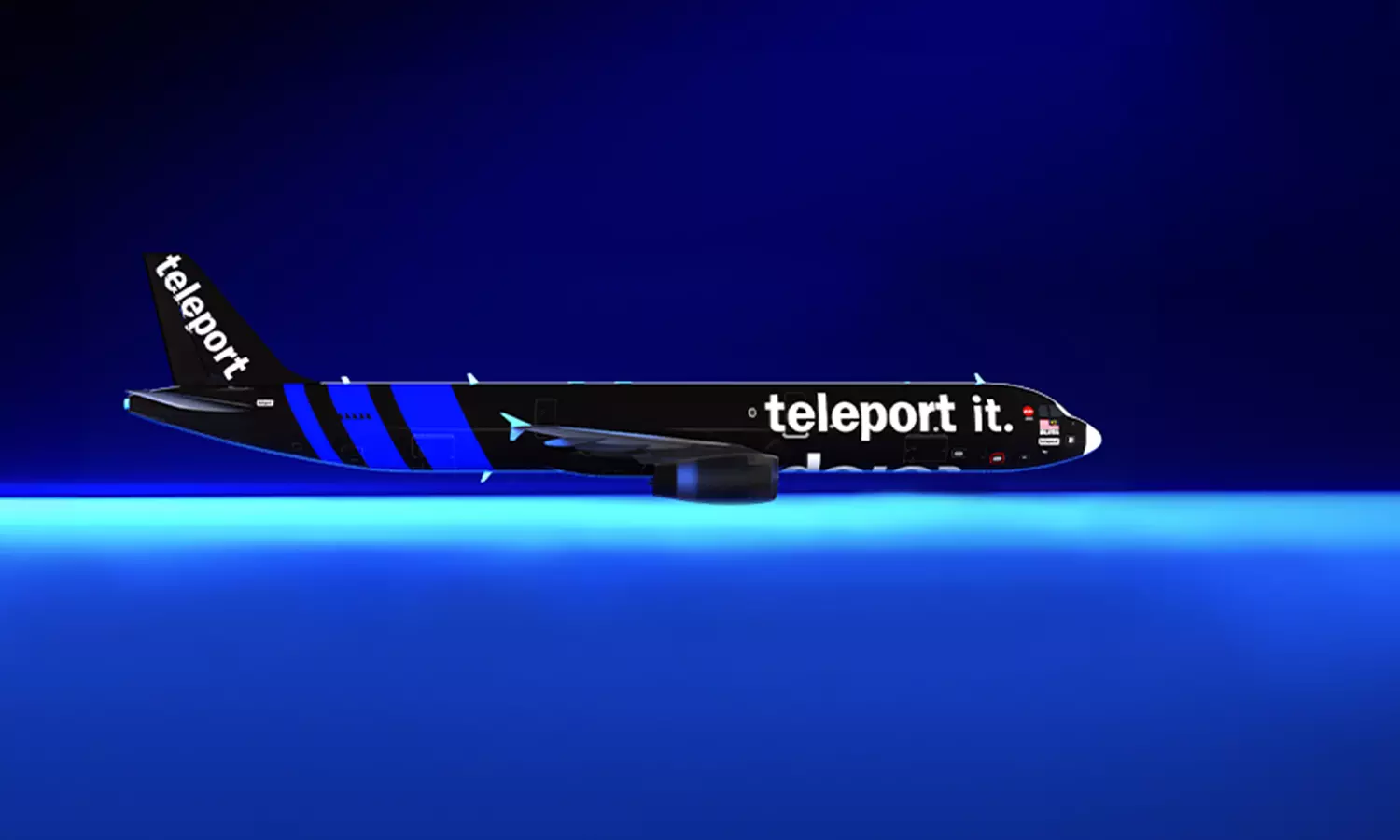 Teleport, the logistics venture seeded by Capital A Berhad, officially inducted its first Airbus A321 Freighter (A321F) aircraft into its air logistics fleet.
"This is set to strengthen its position as the market leader in terms of most air cargo volume by tonnage across Southeast Asia," reads the release.
Teleport, founded only five years ago in May 2018, saw accelerated growth in the last 24 months. This growth was driven by its three advantages; operating the largest air logistics network in Southeast Asia using the surplus belly space of 204 wide-and narrow-body AirAsia passenger aircraft, a focus on full digitisation and data to coordinate end-to-end e-commerce deliveries, and the continuous addition of deep third-party airline relationships. Today, over 1,500 businesses 'Teleport' their goods to over 80 destinations in Southeast Asia, using one digital Airway Bill, and with a guarantee that 'it arrives tomorrow'.
In an interview given to STAT Media Group during air cargo Europe in Munich, Francis Antony, group head, commercial cargo, Teleport noted that freighters and palletised capacity are the two missing components in the cargo strategy of the Malaysia-based AirAsia Group. He said that the airline not only wants to fill these missing links by onboarding three new A321 freighters, and tieing up with cargo airlines but also wants to expand its current market share in Southeast Asia, India, China, and Asia Pacific and expand to newer markets including Africa. One more A321 freighter will be coming this year and the other next year.
Pete Chareonwongsak, chief executive officer (CEO) of Teleport says, "Today marks the arrival of the number one air logistics company in Southeast Asia. From a scrappy startup with humble beginnings in Malaysia, each day [676] Teleporters across seven countries work tirelessly to deliver more goods by air than anyone else in Southeast Asia. We saw our growth accelerate in the past 24 months, where we have scaled a company that is profitable and on track to generate $200M in annual revenues – it is fitting to celebrate these milestones on the same day as the arrival of the first of three A321Fs this year."
Inducting Teleport's A321F has been a collective effort by multiple entities within the Capital A Group, enabling Teleport to leverage one fleet, one crew and one ecosystem, to deliver a best in class and best in cost freighter operations.
Tony Fernandes, CEO of Capital A Berhad, the investment holding company of Teleport says, "This is not only a testament to their hard work and dedication in the ever-challenging logistics industry, but a win for all of us at Capital A as it validates our diversification and growth strategy to be a value driven, low cost, high quality aviation and travel group. Our confidence in Teleport's future grows stronger as we foster collaborations with other businesses under Capital A to not only position Teleport as a profitable and affordable player in the air logistics industry but also establish it as a reliable delivery partner for Capital A entities, such as the Superapp. Together, we are poised to unlock remarkable opportunities and deliver exceptional value to our customers."
Pete added, "The A321Fs are key for us to continue and strengthen our dominant position in Southeast Asia, as it will allow us to carry more, do more and cover more – by adding skidded capacity into our extensive air cargo network, and having more control and flexibility to accommodate our customers' diverse needs. And with the first A321F based out of Kuala Lumpur, it is the perfect hub as its 5-hour flight range gives it access to over 80 destinations across Southeast Asia and 80 more key cities in Asia Pacific."
Teleport's A321F with 24 containerised positions on both the main and lower deck (14 ULDs in Main Deck + 10 ULDs in Lower Deck), enables it to carry a maximum payload of 27 tons/ 27,000 kgs of various cargo including e-commerce parcels, express/small parcels, large volume cargo, and dangerous goods among others. The 2nd and 3rd A321Fs, due to be delivered in Q4 2023 and Q1 2024 respectively, will have the flexibility to be based out of Kuala Lumpur, Bangkok, Jakarta, or Manila, leveraging Teleport's multi-hub operating model.