Air France-KLM, CMA CGM launch air cargo partnership
To invest in game-changing solutions, and focus on sustainability, smart digitalisation & integrated technologies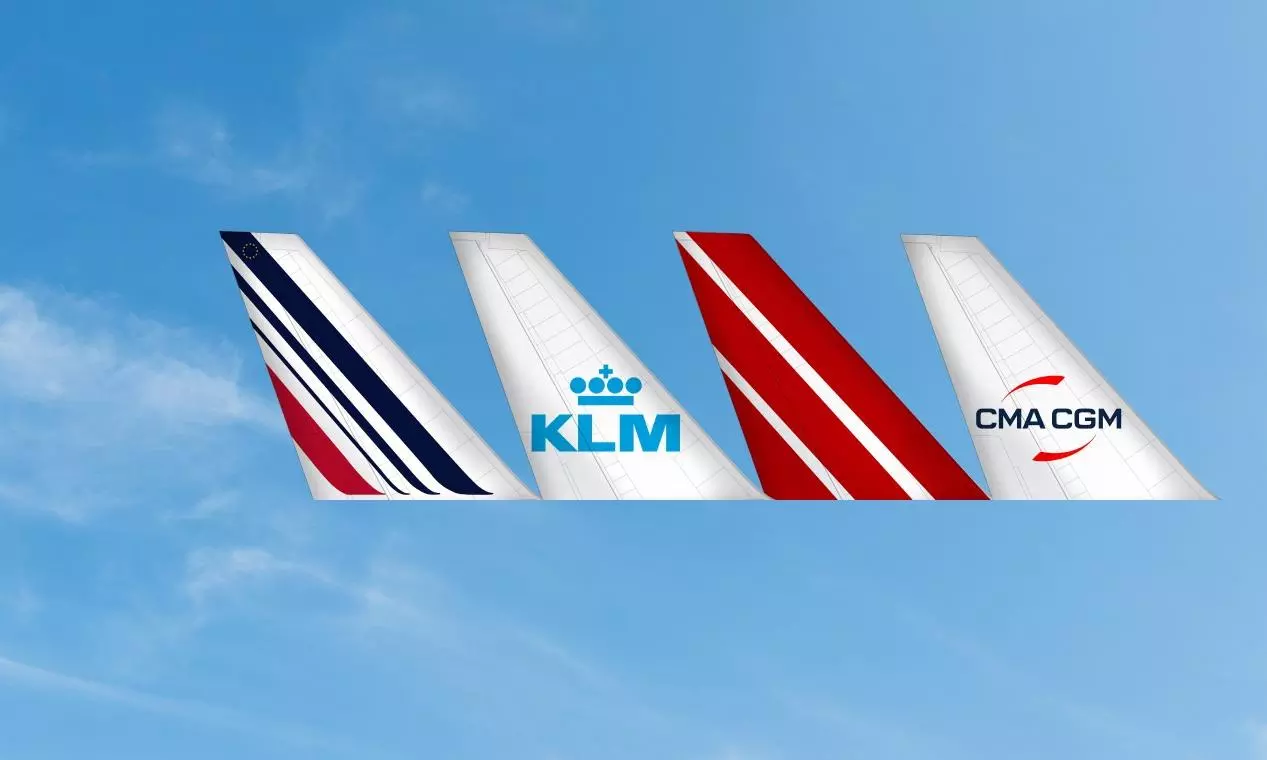 Air France-KLM and the CMA CGM Group announced the effective launch of the long-term strategic air cargo partnership made public in May 2022.
"This partnership will have an initial duration of 10 years and will see Air France-KLM Martinair Cargo, part of Air France-KLM Group, and CMA CGM Air Cargo, part of the CMA CGM Group, combine their complementary cargo networks, full freighter capacity and dedicated services to build an even more compelling offering thanks to their unrivalled knowhow and global footprint," says an official release.
The agreement has received all the mandatory regulatory approvals from the competent authorities. (The current scope of cooperation excludes North America (U.S.A., Mexico, Canada), Russia, Turkiye, and Mauritius).
Meeting customers' needs
"The partnership will help meet customers' ever-increasing need for more integrated and resilient supply chains. It will leverage Air France-KLM's vast air cargo franchise, experience and capabilities, especially as they pertain to specialised cargo (pharmaceuticals, perishables, express), backed by a worldwide cargo network and state-of-the-art facilities at its global hubs at Paris-Charles de Gaulle airport and Amsterdam Airport Schiphol. For its part, CMA CGM will mobilise its large commercial network and global logistics platform.
"Customers will have direct access to a dedicated online platform (myCargo) and digital services for easy online bookings available 24/7 as well as expert customer service. Since March 20, 2023, CMA CGM flights are available for booking on myCargo and customers can easily book and combine flights operated by Air France, KLM, Martinair or CMA CGM Air Cargo on the digital one-stop shop."
More capacity, more sustainable
Air France-KLM and CMA CGM will jointly operate their combined capacity of up to 12 full-freighter aircraft including
*Six full-freighter aircraft at CMA CGM Air Cargo, initially based at Paris-Charles de Gaulle airport (with outstanding orders for an additional six aircraft,); and
*Six full-freighter aircraft at Air France-KLM Group based at Paris-Charles de Gaulle airport and Amsterdam Airport Schiphol (with outstanding orders for eight aircraft, notably replacing the existing fleet).
The commercial partnership also covers Air France-KLM's belly aircraft capacity, including 160+ long-haul aircraft, the release added.
Adriaan Den Heijer, Group EVP Cargo and Cooperation Lead, Air France-KLM says: "We are very pleased with the operational implementation of our strategic long-term air cargo partnership with CMA CGM Air Cargo. It will accelerate the expansion of our cargo business, a strategic activity for the Air France-KLM Group by opening up a wide range of new opportunities in terms of offerings, destinations and solutions to our customers. With our experienced and dedicated teams and a powerful distribution platform, we look forward to further transforming the future through this partnership."
Guillaume Lathelize, CEO, CMA CGM Air Cargo adds: "Our commercial joint-venture with Air France KLM Martinair is now effective. CMA CGM Air Cargo is France's leading full-freighter airline, and operates six aircraft. The company has demonstrated its flexibility and agility with scheduled services and charter solutions for key logistics players. Our partnership will combine the best of both worlds: flexibility, agility and world class expertise for regular and dedicated service."
Both groups also aim to be at the forefront of sustainable aviation and have committed to Net Zero Carbon by 2050. They plan to reduce their environmental footprint by investing in fleet renewal with firm orders for next-generation aircraft (notably the Airbus A350F), and through the use of sustainable aviation fuel (SAF). In December 2021, Air France-KLM launched the world's first SAF programme for the air cargo industry, effectively enabling freight forwarders and shippers to participate in reducing CO₂ emissions by the aviation sector. Backed by a five-year, $1.5 billion budget and a dedicated team, the CMA CGM Group aims to accelerate the energy transition. The fund invests to support the industrial production of new fuels as well as low-emission mobility solutions across the Group's business base, the release added.