AFKLMP Cargo collaborates with Salesforce & Vonage
The full solution includes integrated telephony and AI-driven insights for a better omnichannel service experience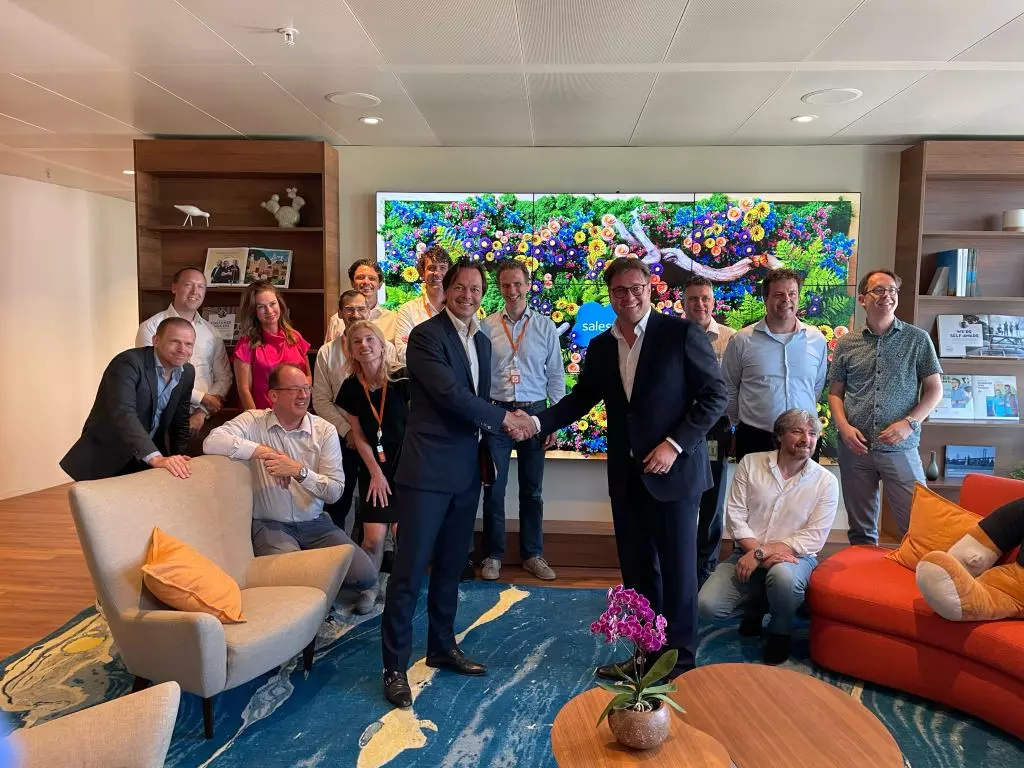 Air France KLM Martinair Cargo (AFKLMP Cargo) has recently partnered with Salesforce and Vonage to innovate its global customer service with a new Customer Relationship Management (CRM) solution. This provides customers with faster, better service by phone and digital channels, integrated into a single platform, with more tailored support.
AFKLMP Cargo aims to deliver the best customer service worldwide by leveraging the latest technology and data combined with employee expertise. The partnership with Salesforce provides customer service teams with a 360-degree view of customers, helping them to optimize services.
AFKLMP Cargo sees customer service as a cornerstone of its strategy to create seamless, efficient, personalized customer experiences. The company considers the use of data and advanced technology, including artificial intelligence (AI) as essential in achieving this.
Having comprehensively assessed its global customer service operations, AFKLMP Cargo identified the untapped potential of data and technology. By implementing the new CRM solution, integrated with a contact center solution, the company wants to transform the overall customer experience and streamline processes underpinning customers' daily business operations.
Using technology from Salesforce and Vonage, customer service teams get a full 360-degree view of customers, allowing them to personalize interactions and provide tailored support across all channels. The full solution includes integrated telephony and AI-driven insights for a better omnichannel service experience.
By analyzing data on customer preferences, shipping patterns, and feedback, AFKLMP Cargo can further optimize its service. The next step will be to explore the potential of generative AI to support service agents.
GertJan Roelands, SVP Commercial at AFKLMP Cargo said "Our decision to invest in a new state-of-the-art CRM and contact center solutions is a key development and an important building block of our overall commercial transformation, which we started in 2020. On top of the technological advantages and possibilities, our customers will continue to benefit from our highly experienced and specialized customer service teams at over 60 offices worldwide, connecting them through our new CRM platform. This will help optimize time-to-market and improve overall service levels. All this fits in within our commitment to becoming a leader in sustainable airfreight, while passionately delivering best-in-class customer experiences."
Michiel Hustinx, general manager of Salesforce in the Netherlands said "We are truly honored to help Air France KLM Martinair Cargo improve their global customer service. With our solution, the company opts for innovation and a future in which they better meet their customer's needs and expectations, supporting their ambition to be an innovator in the cargo market. We thank AFKLMP Cargo management and their staff for the intensive cooperation over the past year and look forward to a fruitful and freight-ful future."
Reggie Scales, SVP of Global Sales Applications at Vonage said "Air France KLM Martinair Cargo is focused on providing enhanced customer engagement through intelligent technology, and we are proud they chose Vonage Contact Center to bring even more automation, intelligence, and global calling capability to the innovative Service Cloud Voice solution. Through Partner Telephony, Salesforce customers like Air France KLM Martinair Cargo can enjoy the best agent experience within Service Cloud, powered by Vonage."