Aeroflot increases flights between Delhi - Moscow
Aeroflot-Russian Airlines began daily flights from New Delhi - Moscow on 26th March 2023.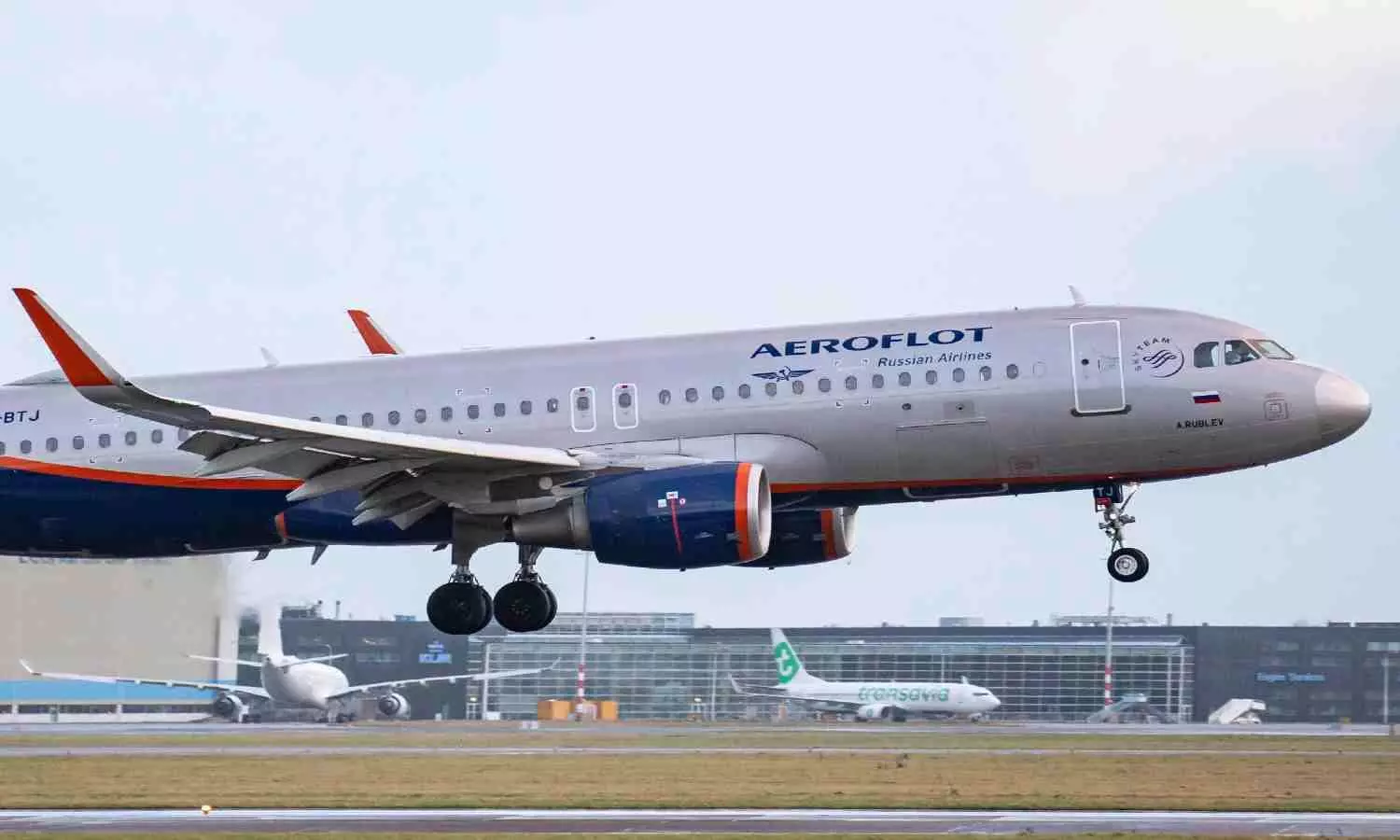 On March 26th, 2023, Russian flag carrier Aeroflot has increased the frequency of its flight services on the Delhi (DEL) - Moscow (SVO) route to seven times per week, up from four weekly flights earlier.
Additionally, the airline has started operating a Boeing 777 aircraft alongside an Airbus A330 to cater to passenger traffic between the two major cities.
Dr Naveen Rao, Director, Delmos Aviation, said, "We have been flying four weekly flights till now. This increase in frequency was long overdue as the number of passengers has increased in good measure. We expect a further surge in student & tourist movement apart from the Business visitors. With the summer season ahead, it will boost tourism for both the nations, India & Russia. Passengers will be able to book tickets from Delmos Aviation and be guided efficiently. We can assure passengers of a memorable experience and complete safety. Also, it will help streamline cargo movement.

Delmos Aviation, GSSA Cargo for Aeroflot Russian Airlines is excited about the start of the seven weekly flights between Delhi and Moscow. Frequent flights are critical not just for passenger travel but also for cargo movement.

It raises morale and is appreciated by both travelers and agents. All qualified clients who fulfill the visa/entry criteria in both countries will be approved as indicated by the relevant government organizations.

"We are excited to start our daily flights from Delhi to Moscow. These flights will give a boost to tourism as well as the cargo supply chain. Due to increasing trade between the two countries, the Moscow- Delhi route is one of the long-established and high-demand routes. With Aeroflot's competitive advantages, passengers will get a high-quality and comfortable experience. In addition, the cargo supply chain will be more effective", said Oleg Korolev, Cargo Department Head, Aeroflot.

Anish Khatri, GM, Delmos Aviation – GSSA Cargo Aeroflot Airlines said, "There is a high demand for pharmaceutical/DG/Machine tools etc. shipments from India to Russia. We are all excited by the commencement of weekly scheduled flights. Our cargo Customers and passengers were waiting to hear this good news and always trusted Delmos Cargo as the first choice to send their cargo to Moscow and other destinations. With a cargo capacity of approx. 25 tons per flight, we are open to accepting all special commodities, including DG shipments. We will continue to cater and provide direct service to Moscow and excellent connection to other Russian sectors and CIS Destinations".