AerCap delivers its first A321P2F aircraft to IndiGo
Conversion was completed by EFW before being delivered to IndiGo at ST Engineering Aerospace in Singapore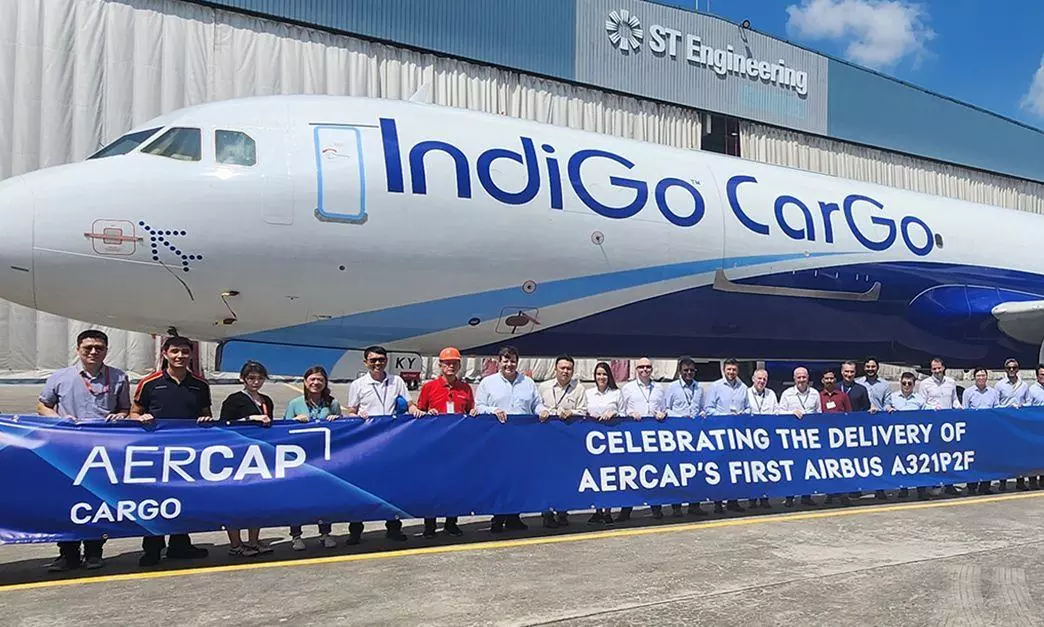 NYSE-listed AerCap Holdings delivered its first Airbus A321 Passenger-to-Freighter (P2F) aircraft to IndiGo.
The aircraft conversion was completed by Elbe Flugzeugwerke (EFW) before being delivered to IndiGo at ST Engineering Aerospace in Singapore, says a release from AerCap.
"We are delighted to celebrate the delivery of AerCap's first A321 Passenger-to-Freighter aircraft with our long standing customer IndiGo," says Rich Greener, Head, AerCap Cargo. "The A321P2F is a best-in-class narrowbody freighter solution, offering superior economics in terms of fuel-efficiency and flexibility to meet the growing demand of cargo operators. We wish IndiGo every success as they expand their fleet to meet their customers' freighter needs, and we thank the EFW and ST Engineering Aerospace teams for their support with this conversion programme."
Jordi Boto, CEO, EFW adds: "We are pleased that our customer, AerCap, the world's largest aviation lessor, has taken delivery of their very first Airbus freighter for its customer IndiGo. We look forward to supporting AerCap's commitment to expanding its A321P2F fleet over the next two years with numerous deliveries of our freighter conversions."
In 2022, AerCap announced it had placed a firm order for 15 Airbus A321-200 P2F aircraft conversions and an option for a further 15 A321P2F conversions with EFW, the release added.