ACL Airshop to announce expansion plans
ACL Airshop will lead sustainability segment at IATA World Cargo Symposium in Istanbul on April 25-27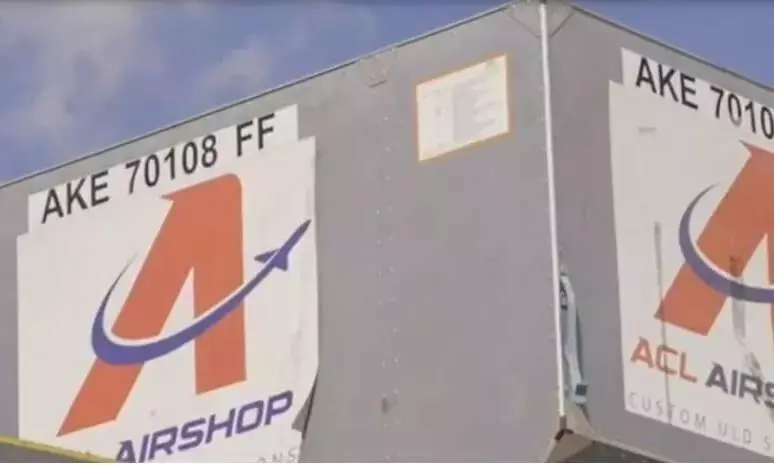 ACL Airshop, a global leader in air cargo unit load device (ULD) logistics solutions to over 200 airlines, air cargo carriers and other transportation clients, will announce expansion plans as part of its 40th anniversary at the annual IATA World Cargo Symposium in Istanbul, Turkiye on April 25-27, 2023.
ACL Airshop will lead the sustainability segment of the symposium with a full day of expert panellists and speakers, says an official release.
"Our growth has been a customer-driven strategy," says Steve Townes, President & CEO, ACL Airshop. "We listened to our airlines and air cargo clients, responding to their requirements. We now have a single very large majority shareholder that is highly experienced in aviation, logistics, and infrastructure, providing ample fuel for continued strategic growth.
"We make our customers measurably more efficient, saving them time and money. Fast, effective customer service and responsiveness are hallmarks of our company as a vibrant, nimble worldwide organisation of entrepreneurs. Our expansion strategy is deliberate and well-capitalised. We are cementing our reputation as the fastest-growing niche leader for custom ULD solutions. We have been perfecting our unique business model for four decades. And our secret weapon is PEOPLE, our dedicated highly-experienced teams around the world."
ACL Airshop owns, maintains and leases more than 60,000 ULDs including air freight pallets and containers, issued from over 50 airport hub locations across North America, Europe, Asia Pacific, the Middle East and Latin America, the release added. "Its worldwide services network has expanded from 23 airport hub locations in 2016 to 55 at latest count. Today, the company maintains the largest independent inventory of lease-ready ULD assets in the industry for short-term solutions, and also has a growing array of longer-term ULD management contracts. The company is deploying innovative logistics technologies such as "FindMyULD" and "ULD Control" which yield better fleet efficiencies and operational cost savings for customers. ACL Airshop was first-in-market among its competitive class to offer bluetooth tracking & tracing of air cargo pallets and containers."
For 2023 and beyond, ACL Airshop will keep ramping-up its customer-focused plans around the world, investing in technology innovations, expanding its long-term contracts portfolio, remaining the market leader for short-term leasing solutions, and fostering a very high-performance culture as a strongly entrepreneurial employer, the release added.