India to surpass China in cargo volumes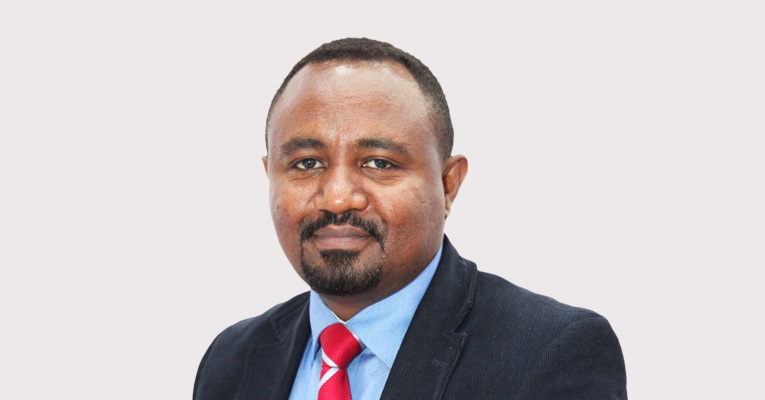 With the implementation of Vision 2025, Ethiopian Airlines is aiming to be the leading aviation company in the region. It has also added a feather to its cap by completing 45 years of service to India's business capital, Mumbai. The milestone was celebrated by adding the fifth cargo destination - Ahmedabad to its cargo network. Tadesse Tilahun, Regional Director, India Sub Continent, Ethiopian Airlines expressed optimism about Indian market. On a tête-à-tête with Rashmi Pradhan, he vividly painted the strategy for India.
Elaborate on the Vision 2025 of Ethiopian Airlines. According to Ethiopia's 15-year strategic plan named Vision 2025, we aim to become a leading and competitive aviation group in Africa with seven business centers: Ethiopian Domestic and Regional Airline; Ethiopian International Passenger Airline; Ethiopian Cargo; Ethiopian MRO; Ethiopian Aviation Academy; Ethiopian In-flight Catering Services; and Ethiopian Ground Service. Ethiopian is a multi-award winning airline registering an average growth of 25 percent in the past seven years. In fact, we have achieved most of the targets set in Vision 2025 much in advance.
Tell us about the journey so far between India and Ethiopia? India is a growing aviation market and very strategic for an airline like Ethiopian Airlines. The carrier started operations from Delhi way back in 1960s. However, we decided to terminate that service and later in 1971, Ethiopian Airlines made its debut flight to Mumbai, one of its oldest destinations in Asia. Since then we increased our airlift to 28 scheduled weekly flights to both Mumbai and New Delhi. The 45 years of uninterrupted service to Mumbai was a successful journey but not a smooth ride. There were many challenges (like operational cost, political unrest in Africa etc.). From Mumbai, we started with three flights a day and then increased the frequency to five flights. Earlier it was a turnaround flight at Bangkok. As we witnessed increase in passenger flow we started a dedicated flight to Mumbai.
How was the performance of Ethiopian Airlines last year? In the past three years, we have made a significant expansion in India. Now we have double daily flights from Mumbai and New Delhi. In terms of passenger traffic, we have registered double digit growth. We witnessed 15 percent year-on-year growth from Mumbai and 10 percent growth from New Delhi. We have plans to expand our operations in India, both in passenger and cargo. We are looking at starting passenger service to a South India destination (probably Chennai) this year.
What prompted the company to add the fifth cargo destination from India? Ethiopian Airlines is the largest cargo operator in Africa. We already have dedicated cargo operations from four Indian cities namely Mumbai, Delhi, Chennai and Bengaluru. On March 28, we added the fifth cargo gateway to India, Ahmedabad to our global cargo network. Ahmedabad, India's second oldest stock exchange and largest producer of cotton, is a fast emerging industrial hub. Right now a good volume of shipment is trucked from Ahmedabad to Mumbai and then lifted through Mumbai airport. One more advantage we see is, not many carriers have dedicated freight service from Ahmedabad.
While operating in the major trade lanes between Africa, Europe, Middle East and Asia, our cargo network is efficiently linking the Indian sub-continent and Africa farther with China and Hong Kong; providing the Indian market with minimum weekly import capacity of 240 tonnes. I believe our new services to Ahmedabad will further strengthen the existing trade and commercial ties between the two fastest growing regions of the world.
Quantify the growth of cargo volumes from India? Although the exports from India to Africa have declined, we have witnessed seven percent year-on-year growth from India in terms of cargo volumes. Ethiopian lifted an average of 1,500 tonnes a month from Mumbai; Delhi was around 300 tonnes a month, Chennai was 200-250 tonnes a month whereas Bengaluru was 100-150 tonnes a month. We have a dedicated freighter four times a week from Mumbai; twice a week each from Chennai and Delhi and once a week from Ahmedabad and Bengaluru.
We are looking at increasing capacity from Mumbai and upgrade from B787 to B777 which will increase the capacity by 50 seats a day. Also, we plan to upgrade B767 to B787 that will further add 50 seats a day. As far Delhi is concerned, we will upgrade B737 to B767, which will give additional 160 seats per day.
What is the target set for India? We would be looking at increasing the number of destinations by adding more Indian cities to our network. Furthermore, we are looking at increasing the operational frequency to all the existing airports viz; Chennai, Mumbai, New Delhi and Bengaluru. The wide range of experience in operating in Africa, Ethiopian would like to capitalise on the same and widen our area by more focus on lifting pharmaceuticals and perishables.
A state of the art warehouse is being built at Addis Ababa airport, with a capacity of 600 million tonnes per year in phase I and will be ramped up to 600 million tonnes in second phase. Of the total capacity, 40 percent will be dedicated to perishables. That means, after the completion of the said cargo hub the capacity will touch 1.2 million tonnes. We are also looking at deploying wide body aircraft in place of narrow body wherever we see an increase in demand.
Going forward, what is the expectation of Indian cargo market? India is a major market for Ethiopian network. It is one of the top five markets, being US at the top followed by China and then India and UAE. India is a key market for us and we have witnessed continuous passenger and cargo growth from India. Of the Brazil, Russia, India and China (BRIC) nations India is the fastest growing country. Most of the African countries are importing either from India or China. It will not be too far when India will overtake China in capacity. We expect the increase in export volumes from India.
Ethiopian is a Star Alliance member like the national carrier of India, Air India. This gives an advantage to both the airlines and helps to exchange good volumes of business. We have a codeshare agreement with Air India and this helps Air India to reach out to more destinations in Africa and, Ethiopian to reach out to number of destinations in India.