FROM MAGAZINE: Automotive logistics at the cusp of transformation
The Indian automotive supply chain is about to enter a dramatic phase with the regulatory demand of BSVI engines by 2020 and mission electric by 2030. The industry is facing new logistics trends, automation and on-time delivery demand amidst lower inventory models, while infrastructure support is undergoing a sea change.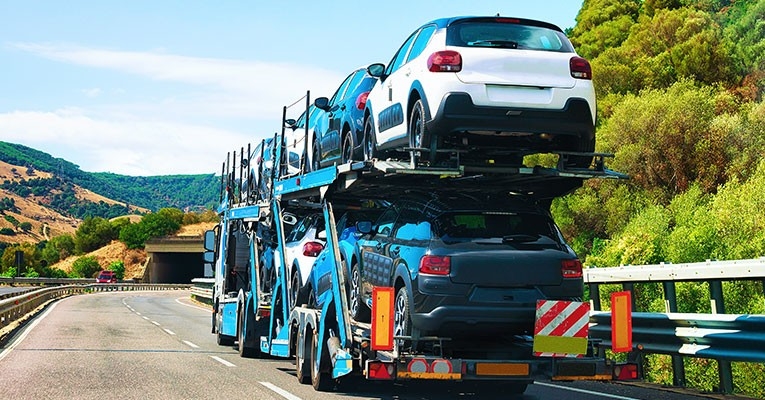 The Indian automotive supply chain is about to enter a dramatic phase with the regulatory demand of BSVI engines by 2020 and mission electric by 2030. The industry is facing new logistics trends, automation and on-time delivery demand amidst lower inventory models, while infrastructure support is undergoing a sea change.
Nahida Jafferi
The Indian auto industry is a major contributor to the Indian economy and has pipped Germany in becoming the 4th largest auto market in the world with sales increasing 9.5 percent year-on-year in 2017. Two-wheelers dominate the industry and made up 81 percent share in the domestic automobile sales in FY18.
The industry vertical is a significant contributor to the overall Exim trade. Automobile exports grew 26.56 percent during April-July 2018. It is expected to grow at a CAGR of 3.5 percent during 2016-2026.
In the fast-moving international automotive industry, timing is key. Thousands of parts have to be delivered every day to keep production moving, and finished vehicles have to be at the right place and at the right time always. With the new regulations in place to shift from current BS IV engines to BS VI engines by 2020, the industry has to get ready to meet the supply chain requirements.
New engines mean new costs and the vehicle manufacturers are investing in the technology to deliver, as per the new guidelines.
Commenting on the new BS VI engine rule, Prasad Dharmadhikari, Head Strategic Sourcing & SCM, Kirloskar Oil Engines Ltd (KOEL), said, "Currently, we need to manage the running supply chain. We also need to start working on new product development. We should ensure that standard parts are used."
Automobile industry will contribute towards 12 percent of country's total GDP along with its contribution in government's 'Make in India' initiative. India is way behind in lithium and cobalt reserves which is essential for EVs battery production. Moreover, GST is 28 percent on these import items. There is a need for financial incentives and lowering of import duties on components that go into EVs. Indian Space Research Organisation (ISRO) uses one of the best battery systems available to power satellites, and the PM urged other companies to partner with ISRO to develop cutting-edge battery tech for EVs. India's auto industry has a potential to generate up to $300 billion in annual revenue by 2026, creating 65 million additional jobs.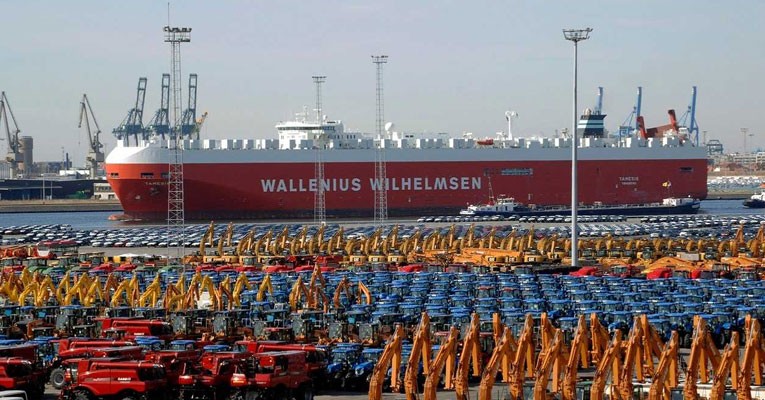 Pune is hailed as the Detroit of India and Chakan is one of India's largest homes for global automotive players. Over 60 percent of APM Terminals' customers at Chakan is part of the automotive industry. Ajit Venkataraman, managing director, APM Terminals Inland Services South Asia, said, "By virtue of this proximity, the Inland Container Depot (ICD) cum warehousing facility at Chakan is instrumental in enabling Just in time(JIT) and Just in Sequence (JIS) – the foundation for efficient operations for automobile manufacturers as well as global Original Equipment Manufacturers (OEM) suppliers. The resultant five to six hours reduction in dwell time in this JIT modelled industry is significant."
Apart from this, APMT's CFS in India's second largest auto hub- Chennai is also strategically located on the National Highway to cater to shipments connected to multiple ports, especially Chennai and Ennore Ports. "An easily manageable customized supply chain for both Completely Knocked Down (CKDs) and Completely Built-up Units (CBUs) and assurance of safety and security, enable our customers to experience enhanced efficiencies," said Venkataraman
He further highlighted, "Pilferage is a major concern area for our global customers and our global standards of safety followed in our operations easily address the same. Furthermore, a liability-free, store-door product offered in partnership with shipping lines reduces the cost of operations for the automotive industry."
In the automotive industry, the scale of manufacturing is important and hence, setting up a manufacturing base in India is making exports of CKD/CBU an integral part of the business plan. Most OEMs have been exporting a significant part of their production. Venkataraman cited, "When the domestic market is not large, OEMs have been setting up CKD lines and importing CBUs to keep fixed costs low."
Many OEMs have made India the production hub for worldwide requirements to achieve the scale. With increasing maturity of supplier base in India, this model is becoming attractive for OEMs.
Expectations from 3PLs
BLG Parekh is presently providing logistics services to Tata-Fiat, Ashok Leyland and VW for in-plant logistics and car yard management for BMW. Rajesh Shidore, senior vice president, BLG Parekh Logistics, said "BLG Parekh Logistics plans to become the most admired brand in 3 PL contract logistics space and leverage BLG's reputation to approach German companies in India.
The company also will cross-sell and upsell its services to the broad customer base that Parekh group has developed through their variety of other businesses."
Shidore pointed towards the recent trend on warehousing where post- GST, the customers want to leverage multi-customer warehousing facilities to gain the advantage of shared resources and to benefit from modern infrastructure. Moreover, customers want 3PL to bring their own automation systems and best practices with least or no cost. "The service provider is also expected to set up VMI (vendor management inventory) warehousing near the plant to consolidate far distance vendor base and its inventory," added Shidore.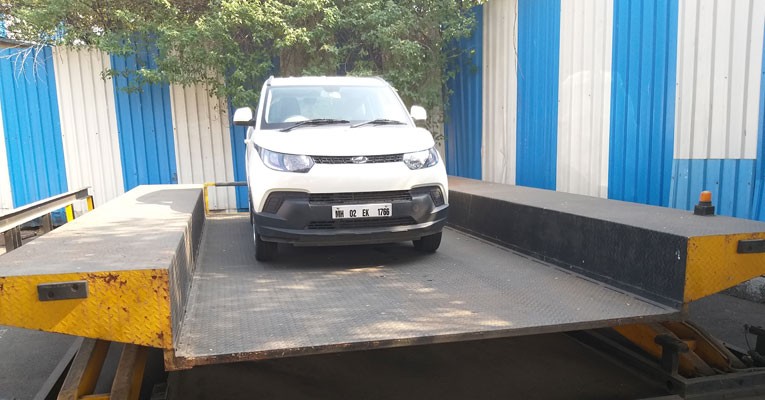 The expectations from 3PL providers from automotive industry is on an all-time high, "Customers want service providers to contribute in a major way in all value-added services like packaging and labelling, kitting and sequencing, JIT and JIS services, milk run collection and distribution, inventory planning, vendor and customer coordination, MHE management, storage system design and installation, route and network design, among others," elaborated Shidore.
On the other hand, Shankar R, chief executive officer, India - TVS Logistics Services Ltd, called for collaboration between 3PLs and suppliers as sharing information within the ecosystem is critical for ensuring visibility across the supply chain. "If 3PLs are a part of initial strategic planning towards concurrent engineering and development of automotive models; they can provide consultative solutions for optimised packaging designs and leaner, more efficient auto part-logistics," he said.
TVS Logistics' offers customised packaging solutions to optimise the packing density to ensure more parts are carried in the same cubic capacity of the vehicle by intelligent packaging design, and minimises damage to inventory which enables the part to be ready for fitment as it was produced at the suppliers' end. "These packaging assets are also designed to be reused; and are bundled with transportation. In addition, warehouse processes are designed for minimal handling of components, thereby ensuring that parts are fit to be supplied directly to the assembly line," said Shankar.
Challenges
Most of the customers today do not want to keep high inventories which puts pressure on customers / LSPs to execute and manage the spikes in demand. It is essential to maintain buffer stock- a concept that is slowly weaning away. "JIT concept has become very common either due to a deliberate cutting down of inventory carrying cost or due to supplier capacity constraints, and that has created huge pressure on the internal systems of OEM as well as on service providers.
Automotive OEMs are still not ready to pay a premium for value-added services and modern warehousing facilities," informed Shidore.
Another challenge is the forecasting approach that is followed by the transportation industry and certain other supply chain stakeholders, while many follow the demand driven planning (DDP) model. Dharmadhakari said, "Demand Driven model is what the entire industry should look at.
Forecasting is never going to be accurate. The tractor industry, for instance, distorts the entire suppy chain because they go for very high procurement and suddenly they drop that because it is not much demand driven."
And then there are the union driven threats that could add to the task of delivering on-time.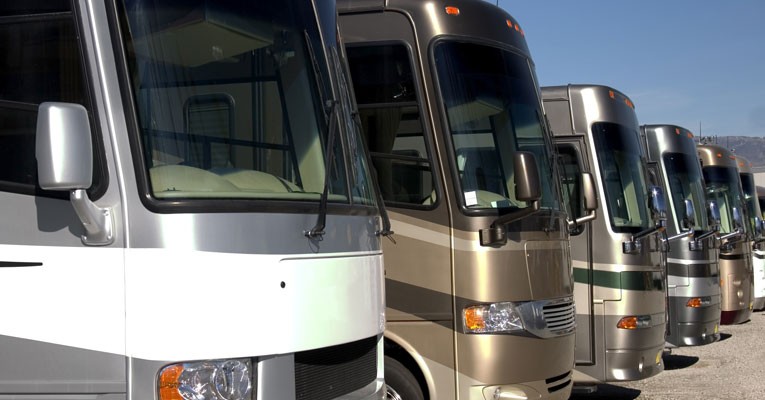 Leveraging technology
A recent PWC report of 2018 stated that automation will reduce logistics costs throughout the supply chain by 47 percent by 2030.
Steve M Felder, managing director, Maersk Line – India, Sri Lanka, Bangladesh, Nepal, Bhutan and Maldives, said, "A consistently digitised supply chain saves costs, replaces time-consuming inventory, and reduces overhead costs by cutting error rates. In a typical car, there are approximately 3500 parts and there are 3-5 levels in the automotive supply chain, which could involve numerous suppliers. In such an intricate inbound supply chain with thousands of vendors and parts, a critical problem in any mode of the supply chain can cost millions of dollars in damage and delays."
He further added, "Automotive companies are reconfiguring supply chains, increasing reliance on technology suppliers, and retooling production operating systems."

IBM – Maersk Joint Venture has helped create an industry first open platform of significant scale for sharing information and developing digital products related to trade. On the other hand, Maersk – Microsoft partnership for Microsoft's cloud computing services and Azure platform helps to turn its vast operational and commercial data into more efficient operations and better products and services for customers.
Matured 3PLs can leverage technology for offering part-level visibility to their customers. Shankar commented, "At TVS Logistics, the GPS systems are integrated with our ERP, and it enables us to articulate the location of each part in every vehicle. Supply chain adjustments in response to production planning and re-planning are done on a real-time basis; enabling seamless operations.
Scores of data gathered through these systems also help in predictive analysis and support assembly lines operation to run without stoppages."
Air freight's potential
There has been a growth in the air freight cargo from India in the last one year coupled with space optimisation by the airlines.
Air cargo supply chain, predominantly well-known for its speed, has been providing services for time-critical automobile consignments. "In the last eight years, at GVK - Mumbai International Airport Limited (MIAL), automobile goods have registered CAGR of 22 percent and 6 percent in exports and imports, respectively," informed Manoj Singh, SVP and head-cargo, MIAL.
To handle car consignments more effectively, GVK- MIAL had installed an 'Automated Car unloader' in its import facility in 2015. "This state-of-the-art equipment can align with the airline pallet dollies and trucks for seamless car handling. A similar automation would be soon installed in the export facility with additional features including weight and palletisation. We can tailor our infrastructure to meet the future requirements of the auto industry," stated Singh.
Faster adoption and manufacturing of Hybrid and Electric Vehicles – FAME, will create more avenues for air cargo in the coming years.
"Air imports of lithium and cobalt are also possible as our country falls short of these reserves. The air cargo logistics players will need to adjust and evolve to efficiently tackle these opportunities that may demand new regulations and infrastructure in the supply chain," suggested Singh.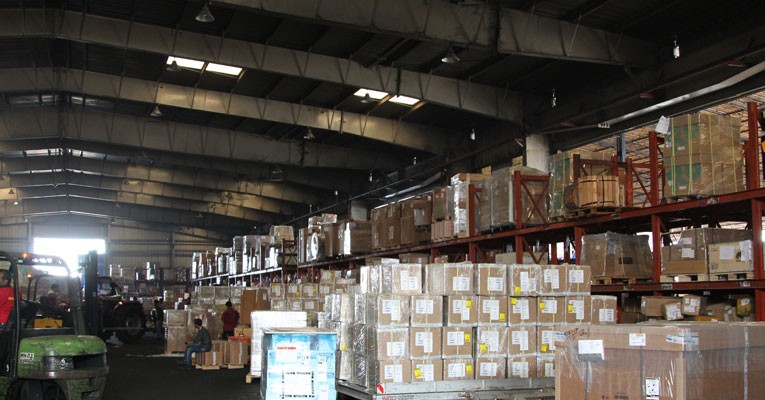 Air cargo terminal at Mumbai International Airport
Emerging transport modes
Logistics is probably one of the biggest causes of pollution in the country. Alternative and less environment harming transport options like railways need to be provided with a strong push.
Road occupies 60 percent share in the Indian freight transport industry, with underutilisation of lower cost modes such as rail (31percent), water and air transport,
During 2017-18, the loading from automobiles traffic has increased by 16 percent and as compared to 2016-17.
To attract more automobile traffic, this year, the Indian Railways has liberalised Automobile Freight Train Operator (AFTO) policy to encourage more private investment in special wagons, procurement of BCACBM (high-capacity railway wagons) and NMG wagons. India's largest carmaker Maruti Suzuki tied up with Indian Railways to transport its new cars from its manufacturing unit in Gujarat with a capacity of 2.5 million units, to other parts of India that include remote locations.
"While the prime mode for auto logistics in India currently is roads, initiatives by the government including Ro-Ro Ferry and easing of the cabotage rules will definitely help in promoting multimodal transportation. Effective use of waterways will make supply chain leaner and further reduce costs," explained Shankar.
While multi-modal infrastructure development and policy changes have been favourable, it is yet to be seen how the industry will deal with the transformational requirements of Indian automotive industry. The AUTO SCM Summit 2018 shall delve into major aspects of the transformation.