JCBL delivers Ashok Leyland order for 70 water tanks in a month
The order was executed at JCBL's manufacturing facility in Chennai.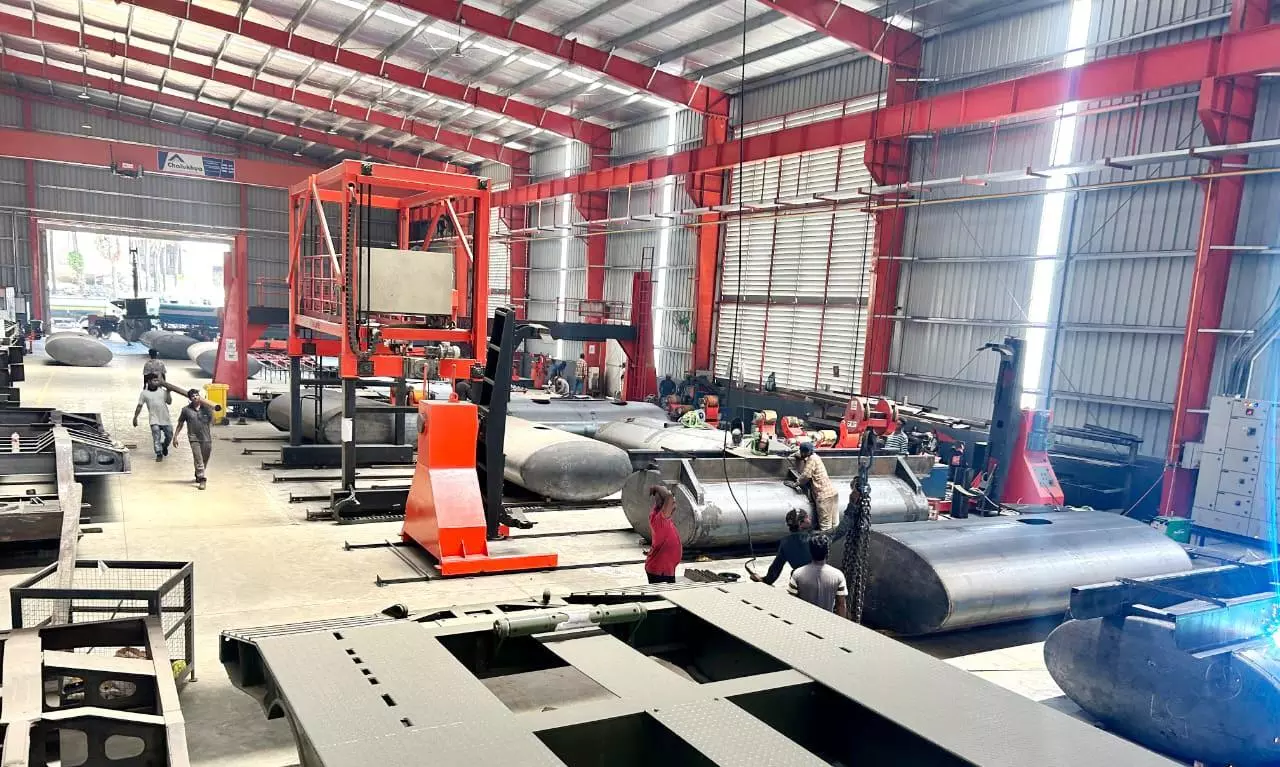 JCBL announced that it has completed a contract of from Ashok Leyland for 70 water tanks within a timeframe of one month.
"This remarkable agreement was successfully executed, meeting the client's unique challenge of delivering a total of 70 water tankers within this tight timeframe while ensuring stringent quality standards were upheld. The challenge was met head-on and the products were delivered within a month as a testament to JCBL's rapid high-quality manufacturing capabilities.This notable development reaffirms JCBL's unwavering commitment to providing top-notch mobility solutions and its capacity to fulfill the diverse needs of its valued clients," reads the release.
The order was executed at JCBL's manufacturing facility in Chennai. With a maximum production capacity of approximately 40-50 units per month, the plant proved its efficiency and capability in meeting the demands of this substantial project.
JCBL Limited's successful execution of this order marks another noteworthy achievement, as the company had previously delivered a similar order of 40 units to Ashok Leyland in the previous year. This reasserts JCBL's reputation as a trusted partner capable of consistently meeting and exceeding the expectations of leading OEMs in the industry.
Sandip Chakroborty, managing director, JCBL Marrel Tippers shares, "This milestone reflects our relentless pursuit of excellence in mobility solutions and our dedication to serving our clients' diverse needs. We are eager to leverage our expertise and capabilities to ensure the successful completion of this project, further strengthening our partnership with Ashok Leyland, while demonstrating our ability to meet the truck manufacturer's bulk quantity requirements with high-quality standards within the shortest possible timeline."
JCBL Group and Ashok Leyland have cultivated a strong and enduring business relationship over the years, marked by several successful projects. Their collaboration began in 2012, when JCBL Group started working with Ashok Leyland India. Their combined expertise and dedication to excellence have positioned them as leaders in the industry, enabling them to deliver innovative and reliable solutions to customers worldwide.