APM Terminals India Pvt. Ltd. receives Authorized Economic Operator certification 
June 19, 2018: Instituted by the World Customs Organization, the Authorized Economic Operator certification, AEO, is a program that aims at preventing unlawful trade across borders and facilitating legitimate trade designates. By getting the AEO certification, APM Terminals India Pvt. Ltd. is acknowledged as a 'secure' and 'reliable' trade partner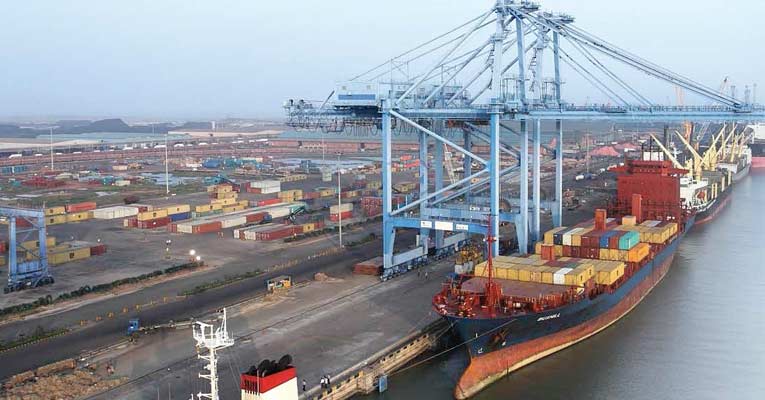 June 19, 2018: Instituted by the World Customs Organization, the Authorized Economic Operator certification, AEO, is a program that aims at preventing unlawful trade across borders and facilitating legitimate trade designates. By getting the AEO certification, APM Terminals India Pvt. Ltd. is acknowledged as a 'secure' and 'reliable' trade partner in the global supply chain and will enable delivery of higher efficiencies and speedy export-import services.

"We are proud to have received this certification. It is a validation of our long-standing values and commitment towards safety and security. In addition, this internationally recognised security standard enables APM Terminals India Pvt. Ltd. to provide a distinct competitive edge to our clients by offering world-class facilities, ease of doing business and efficient service deliveries," explains Ajit Venkatraman, managing director, APM Terminals Inland Services, South Asia.
Previously applicable to exporters/ importers alone, the certification has recently been introduced as a single tier certification for economic operators like logistics providers, custodians or terminal operators, customs brokers and warehouse operators. Some of the key benefits APM Terminals India Pvt. Ltd.´ customers stand to gain from this AEO (AEO-LO Logistics Operator Tier 3) certification include highest level of facilitation, lower rate of physical inspections of imported/exported goods, faster release of shipments, preferential treatment by Customs Authorities, and deferred payment of duties.