Anand Mahindra thanks Railways for moving Boleros, tractors to Bangladesh
October 27, 2020: Anand Mahindra, chairman, Mahindra Group, thanked Indian railways for moving its 87 Bolero pick up vans and 108 tractors from Navi Mumbai and Nagpur respectively to Benapole in Bangladesh in two different tweets on Monday and Tuesday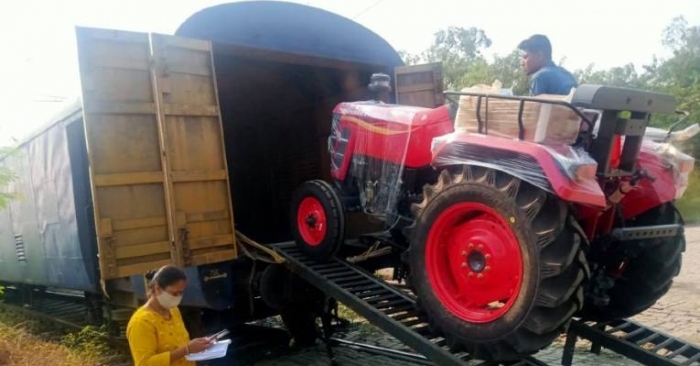 October 27, 2020: Anand Mahindra, chairman, Mahindra Group, thanked Indian railways for moving its 87 Bolero pick up vans and 108 tractors from Navi Mumbai and Nagpur respectively to Benapole in Bangladesh in two different tweets on Monday and Tuesday.
Railway minister Piyush Goyal shared the pictures and videos of moving the automobiles onto railways rakes in Maharashtra. Indian Railways has steadily increased its share in moving automobiles as well as other commodities, particularly after the imposition of nationwide lockdown due to Covid-19 that caused several blockades on Indian roads.
The minister noted that Railways is offering safe, swift and economical logistic solutions for the transportation of automobiles as it has emerged as the preferred mode to transport them.

Bambaiyya Boleros going to Benapole in Bangladesh. I like the sound of it. Thank you Indian Railways.... https://t.co/hPTUeyiYIh

— anand mahindra (@anandmahindra) October 26, 2020