Allcargo receives AEO status by the Central Board of Indirect Taxes
June 27, 2018: Allcargo Logistics has been conferred with the prestigious Authorized Economic Operator (AEO) – LO Certificate (Custodian) status by The Central Board of Indirect Taxes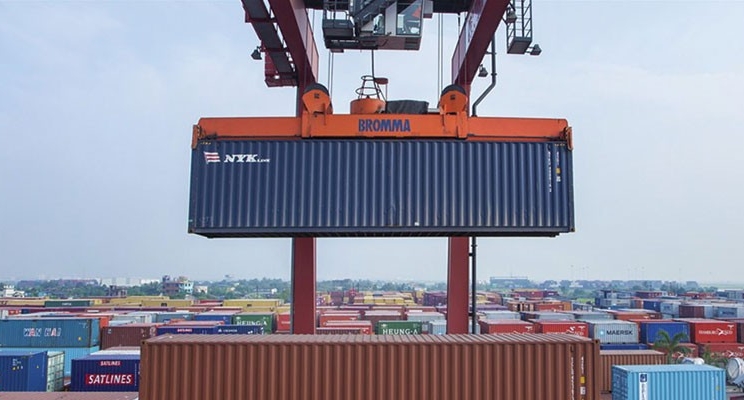 June 27, 2018: Allcargo Logistics has been conferred with the prestigious Authorized Economic Operator (AEO) – LO Certificate (Custodian) status by The Central Board of Indirect Taxes & Customs, Ministry of Finance, Government of India.

"The bestowing of this certification is a reiteration of our commitment to deploying advance systems & processes along with infrastructure to render world-class services to our customers in a safe and secure manner. We shall continually strive to upscale our cargo handling benchmarks and strengthen SAFE Framework of Standards to secure and facilitate global trade" stated Arun Adak, general manager – operations, at Allcargo's CFS-ICD division.
The AEO status has been conferred on the four Container Freight Stations (CFS) of Allcargo located at three ports– two at JNPT, one each at Chennai and Mundra Port. Thus, Allcargo's Mundra Port CFS has turned out to be the only CFS at that port to have received the AEO status. The logistics major's CFS at Dadri has previously received the AEO status in March 2018, becoming one of the few in the northern region to have been conferred such a distinguished certification.
Accrued benefits to AEO Custodians include benefits of Bank Guarantee waivers required under handling of cargo in Customs Area Regulations 2009. Custodians can also avail of the facility of cargo handling facilities for an extending period of 10 years under regulation 10(2) of Customs Area Regulation 2009. The AEO status also provides for faster approvals for a new warehouse and reduced time-frames for audits.
The AEO program was launched by the Indian Customs in August 2011 in harmony with the "SAFE Framework" developed by the World Customs Organization (WCO). The country's Customs administration developed an AEO Program that includes various members in the international supply chain such as importers, exporters, warehouse owners, customs brokers, forwarders and carriers. These players are also required to certify that their Customs procedures are efficient and compliant.
The objective of the AEO Program is to provide businesses with an internationally recognised 'quality mark' indicating their commitment to security in the international supply chain. Entities that receive an AEO status are considered a 'secure' trader and a reliable trading partner'.