Allcargo Logistics plans to delist its shares
August 25, 2020: Allcargo Logistics has informed the stock exchange that its promoters, Shashi Kiran Shetty and Talentos Entertainment (TEPL), are planning to delist the equity shares of the company to improve credit metrics, improve the financing of debt obligations, give operational flexibility, exploring new financial structures and cutting comp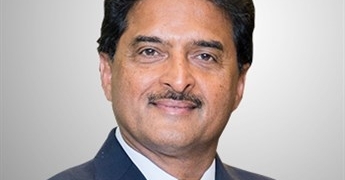 August 25, 2020: Allcargo Logistics has informed the stock exchange that its promoters, Shashi Kiran Shetty and Talentos Entertainment (TEPL), are planning to delist the equity shares of the company to improve credit metrics, improve the financing of debt obligations, give operational flexibility, exploring new financial structures and cutting compliance costs.
As per the company filling, the proposal will be made to the company's board on August 27.
The filing reads:
In the Delisting Proposal Letter, Shashi Kiran Shetty and TEPL expressed their intention to, either individually/ collectively or together with other members of the Promoter Group, as the case may be,
a.acquire all the fully paid-up equity shares of the Company, each equity share having a face value of Rs 2/- ("Equity Shares"), held by the public shareholders of the Company (as defined under the SEBI Delisting Regulations, to be referred to as the "Public Shareholders"), subject to receipt of all necessary approvals, including relevant third party consents (the "Delisting Offer"); and
b.voluntarily delist the Equity Shares of the Company from BSE Limited and National Stock Exchange of India Limited (the "Stock Exchanges"), where they are currently listed, each in accordance with the SEBI Delisting Regulations if the Delisting Offer is successful.