Allcargo Logistics buys stake in Gati to enter B2C logistics
December 6, 2019: Allcargo Logistics on Thursday announced that it has forayed into the express logistics space by acquiring a controlling stake in Gati Ltd.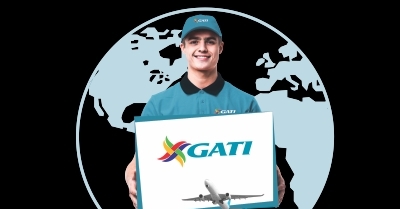 December 6, 2019: Allcargo Logistics on Thursday announced that it has forayed into the express logistics space by acquiring a controlling stake in Gati Ltd. The company now hopes to offer end-to-end transportation by combining the less than container load (LCL) business of Allcargo and Gati's domestic express transportation capabilities.
"The exponential rise in cross-border and domestic e-commerce has opened up new markets for traditional express players such as Gati. With Allcargo's existing strength in the ocean transportation business and Gati's expertise in land and air transportation, we are now in a unique position to offer our customers a suite of truly multimodal solutions," said Shashi Kiran Shetty, Chairman, Allcargo Logistics Ltd.
We are moving from strength to strength, creating 'Limitless Possibilities'. We welcome 'Gati' in our family. We at Allcargo, now bring you truly end-to-end multi-modal logistics solutions at a scale that otherwise doesn't exist in India at the moment! It's a proud moment for us! pic.twitter.com/vljBXZxIFi

— Allcargo Logistics (@allcargofficial) December 6, 2019
Mahendra Agarwal, founder and CEO, Gati Ltd, said, "This alliance strengthens GATI with more management bandwidth, operational synergies, cross-selling opportunities, and financial strength. Further, the alliance between GATI-Allcargo will also help consolidate GATI's position in the domestic logistics sector by adding capabilities that cover the entire range of logistics functions for its customers, and increase GATI's revenue potential manifold catapulting Gati+Allcargo to be the No. 1 logistics leader in the Indian subcontinent."
"Kintetsu World Express, which entered into a Joint Venture with GATI to form the GATI-KWE subsidiary in 2012, continues to remain strongly invested, and will retain its existing association with GATI. The change in GATI's shareholding and management control, with Allcargo coming on board as a majority shareholder, will not impact the regular day-to-day business operations in any manner including customers, employees, vendor partners and other stakeholders; and will only help GATI emerge as an even stronger logistics brand in the future," clarified the Gati press release.
Systematix Corporate Services Limited acted as a financial advisor to the parties on the transaction.

Allcargo Logistics Limited
Allcargo Logistics Limited offers LCL consolidation and integrated logistics solutions. Allcargo offers services including multimodal transport operations (MTO), container freight station operations/inland container depot operations (CFS-ICD), projects & engineering solutions, warehousing, distribution, contract logistics and logistics parks. The company operates through more than 300 offices in over 160 countries, supported by a network of franchisee offices.

Gati Limited
Gati operates an asset-light model with a distribution network of trucking companies that provide vehicles on need basis. Shipments are tracked on a minute-to-minute basis with a state-of-the-art ERP and tracking system. Gati is present in 727 districts and 19,000 PIN codes in India.
The express logistics industry is expected to reach Rs48,000 crore (USD 7 billion) by 2023, according to a study led by Deloitte in 2018. This growth will primarily be driven by domestic consumption, shift from unorganised to organised trade, e-commerce (domestic and cross border) and significant demand from the small and medium B2B segment.