FROM MAGAZINE : AISATS eyes to increase footprint to other Indian airports
AISATS is a 50:50 ground handling joint venture between Air India and Singapore Airport Terminal Services. Mike Chew, CEO, AISATS, talks about the dynamic growth of AISATS, the technological innovations, domestic and international growth, its proficient infrastructure to handle cargo, and other recent initiatives.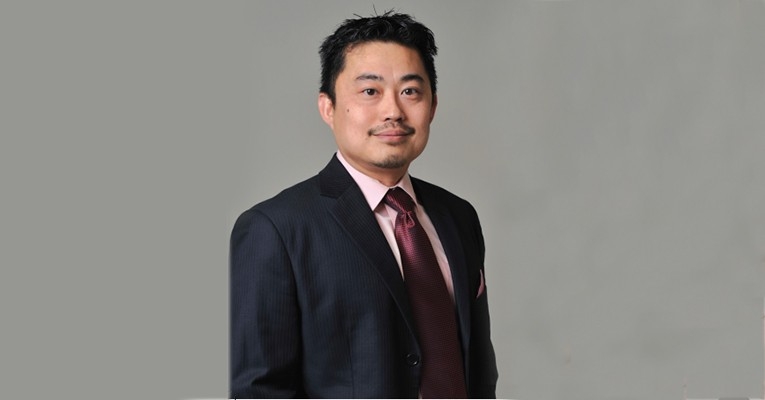 AISATS is a 50:50 ground handling joint venture between Air India and Singapore Airport Terminal Services. Mike Chew, CEO, AISATS, talks about the dynamic growth of AISATS, the technological innovations, domestic and international growth, its proficient infrastructure to handle cargo, and other recent initiatives.
As 2017 was a record year for the air cargo industry, what volumes did AISATS handle at its terminal In Bengaluru (overall)?
Air cargo is a key barometer of the economic health of the country. The Indian air cargo sector grew by leaps and bounds in 2017 with domestic and international cargo volumes growing at 10.27 percent and 19 percent respectively.
Air India SATS (AISATS) too witnessed a dynamic year of cargo growth, handling 0.15 million tons of export and import cargo from its facilities at Kempegowda International Airport, Bengaluru. Furthermore, progressive initiatives of the government such as the Regional Connectivity Scheme (RCS), expansion of airport capacity, and establishment of a National Logistics Portal for single window marketplace, will help maintain an upward growth trajectory for the air cargo sector in India.
What growth did AISATS witness in 2017 in cargo handling compared to preceding year?
In 2017, AISATS realised a growth of approximately 11 percent in cargo handling as compared to 2016. Growth in perishables handling at the AISATS COOLPORT, reefer trucking services between Bengaluru and major cities in South and Central India, usage of technologically sound equipment, and adoption of process innovations, are some of the factors that have contributed towards the growth of air cargo at AISATS.
What commodities and trade lanes have contributed to the growth?
AISATS' positive growth trajectory can be attributed to its proficient infrastructure and capability to undertake handling requirements of various types of cargo.The growth in the volume of international exports has been primarily due to pharma shipments and readymade garments to the US and European nations, and export of electronic and engineering goods to the US and the Far East.
Computer parts, electronics and machinery goods from the US and the Far East have contributed to the import tonnage. Furthermore, there is also a significant increase in domestic tonnage owing to the growth of the e-commerce sector in the country.
Being the first Indian e-freight compliant terminal, what other technology developments are you looking at?
AISATS has many firsts to its credit, including the adoption of IATA's efreight initiative to build a paper-free supply chain. We launched the "AISATS Cargo App" in July 2017 to provide all stakeholders within the cargo supply chain with a seamless cargo tracking process at the AISATS Air Freight Terminal and the AISATS COOLPORT. This on-the-go app relays real-time information of the cargo consignment, thereby bringing greater transparency within the supply chain.
We're the first Cargo Terminal Operator in South India to provide this service. We are in the process of introducing Radio-Frequency Identification (RFID) tagging to track and trace cargo at piece level for end-to-end visibility. The RFID system will be interfaced with AISATS Warehouse Management System (COSYS) to provide real-time shipment visibility throughout the handling process with minimum manual intervention from users. The system will target to track cargo at all the handling stages of import, transhipment, through-transit and export, in multiple phases of implementation.
The airline industry was reeling under cargo capacity issues in 2017 due to the high demand driven by e-commerce. What was the trend observed by AISATS during this period?
Globally, consumers and businesses are turning to e-commerce to fulfill their buying/ shopping needs and the Indian economy is no different. Ecommerce is a key growth driver for the air cargo industry, due to the increased demand from online shoppers for timely and convenient delivery of packages worldwide. Earlier, the weight of the cargo package was of utmost importance, but this has been superseded by demands for faster deliveries, along with increase in the number of packages. In order to meet delivery expectations, e-commerce companies are now opting for shipments through air transport. AISATS has witnessed a surge in the volume of e-commerce packages handled at its Air Freight Terminal at Bengaluru.
What are your strategic growth plans?
In the coming years, we aim to diversify and augment our services to better serve our customers and expand our presence to other airports within the country. We also plan to replicate the success of establishing and operating the AISATS Air Freight Terminal and COOLPORT (currently located at Bengaluru) to other airports in India.
What steps have been taken by AISATS to maximize productivity?
AISATS strongly believes that technology is the backbone of cargo and ground handling operations. We have invested in equipment such as Automated Storage Retrieval System (ASRS) and Very Narrow Aisle (VNA),which enhance cargo handling productivity in the warehouse. Furthermore, our ground handling processes involve notable technological practices which enhance operational efficiencies. AISATS is the first ground handler in India to introduce Automated Exterior Aircraft Cleaning (AEAC) using the Nordic Dino II, which reduces the cleaning time of a narrow-bodied aircraft considerably while simultaneously providing superior quality of cleaning.
Tell us about the 'Knitwork Connect BLR' initiative.
In order to reinforce the supply chain, AISATS, in association with the Bangalore International Airport operator, has initiated bonded trucking services from Tirupur and Coimbatore to Bengaluru. The initiative, 'Knitwork Connect BLR', was started with the objective of enabling exporters from Tirupur and its surrounding areas to freight their consignments through Kempegowda International Airport via roadways in a safe and methodical manner. The various advantages offered by 'Knitwork Connect BLR' include single line of transactions for airline and trade partners, custom clearances and duty drawback at origin, closed trucks for secure handling, operational cost savings, and much more.