Airbus signs contracts with Neewee and EFLIGHT for innovative aerospace solutions
March 8, 2018: Neewee and EFLIGHT, two start-ups accelerated at Airbus Bizlab India, have signed their first contracts with Airbus and subsidiary NAV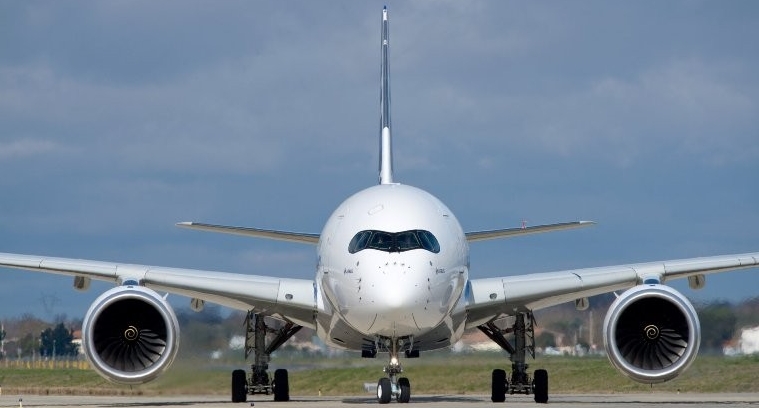 March 8, 2018: Neewee and EFLIGHT, two start-ups accelerated at Airbus Bizlab India, have signed their first contracts with Airbus and subsidiary NAVBLUE to bring to life their unique innovative ideas in aerospace that are in line with the Indian government's 'Make in India' and 'Startup India' initiatives.
The two Bengaluru-based start-ups were part of five start-ups chosen a year back from the second season of the Airbus Bizlab technology acceleration programme that attracted 137 applications from nine countries. Under the mentorship of senior professionals from Airbus the start-ups built solutions that can be enhanced to meet Airbus as well as industry needs.
Neewee's solution, called procuSense, will enhance certainty to manufacturing supply chain and procurement operations at Airbus, using advanced analytics, machine learning and artificial intelligence.
EFLIGHT's trip support solution will offer a comprehensive suite of services that allows business jet pilots to optimise plans for fuel, time, route and weather. The start-up has also signed an exclusive partnership with an Airbus subsidiary to jointly address some opportunities in India.
"We are delighted to announce the recent contracts signed by Neewee and EFLIGHT. These partnerships stand as an example of our commitment towards engaging with the entrepreneurial community and creating business opportunities for them, especially with Airbus," said Bruno Gutierres, head of Airbus BizLab.
Siddharth Balachandran, Airbus BizLab Leader - India, said, "The start-up ecosystem in India is one of the fastest growing ecosystems in the world. We are excited to partner with two of our BizLab alumni. Both Neewee and EFLIGHT are unique solutions that have the potential to provide significant and long-term benefits to not only Airbus but other big and small businesses on a global scale. The roadmap for the future includes implementing Neewee's analytics solution in other Airbus functions globally."
Bizlab is a part of Airbus' innovative strategy to bring together start-ups and Airbus "intrapreneurs" to work and speed up the transformation of their innovative ideas into valuable businesses. Through its six-month "acceleration programme" for start-ups and internal projects, Airbus Bizlab gives access to a large number of coaches, experts and mentors in various domains that help start-ups and internal projects speed-up the transformation of their ideas into valuable businesses.
Picture Courtesy: Airbus