Air cargo volumes at Cochin Airport grew by 17% in 2021
First airport in the country to reinstate their UAE services in July and its air traffic movements have also managed to reach at par with that of the pre-pandemic era by December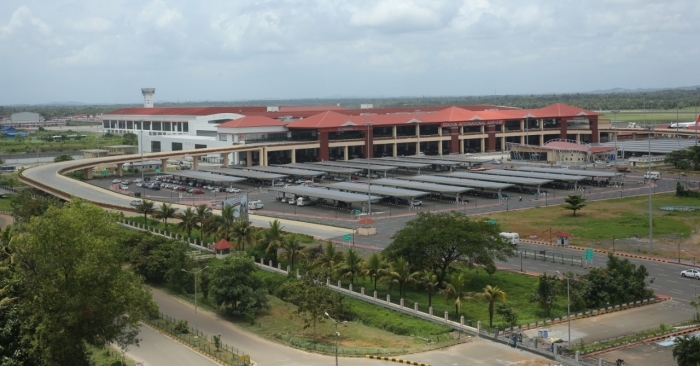 January 21, 2022: The Cochin International Airport (CIAL) not only displayed robust growth in traffic in 2021 as compared to 2020 but also registered a 17.68 percent increase in cargo throughput.
The airport handled 56246.74 tonnes of cargo as against 47794.55 showing a 17.68 percent growth. Among this number, the share of domestic cargo volumes handled by the airport stood at 12273.26 as against 9189.36 tonnes in 2020, registering a 33.56 percent growth.
Meanwhile, international cargo handled by the airport stood at 43973.47 tonnes as against 38605.19 tonnes, thereby registering a 13.91 percent growth.
Additionally, as per figures shared by the airport earlier this month, CIAL handled 43,06,661 passengers during 2021 against 33,37,830 in 2020, an increase of almost a million. The aircraft movement also grew from around 30,737 in 2020 to 41,437 in the year 2021.
Reinstating the UAE facilities Facilitating government-mandated Speaking on the development, S.Suhas IAS, managing director of CIAL said, " In July 2021, we became the first airport in the country to have facilitated the UAE services as we had responded quickly to the guidelines issued by (UAE's) Supreme Council for Disaster Management to make Rapid-PCR mandatory for the arriving passengers. Rapid-PCR testing was something new for the country then, as the results were to be delivered in less than 30 minutes. Now we can handle 900 testing at a time. Subsequently, we offered attractive packages and rates and because of that, all foreign carriers started services and; both cargo and passenger volume witnessed a surge."
Incidentally, the airport retained the third spot among other airports in the country to achieve sustained growth in handling international traffic in 2021. He added, "By December the air traffic movements reached par with that of the pre-pandemic era. As we have a separate, well-equipped division for handling the perishable cargo, which was put into full utilization by adopting measures to instil confidence in cargo handlers, our import tonnage increased. I think, despite the Covid spike, CIAL can repeat the show in 2022 also."