Air Cargo industry registers record growth in January
28 March, 2018: On the back of a strengthened global economy and trade, the air freight market has shown remarkable resilience to disruption in the last year. As per latest data released by the Airports Council International (ACI) World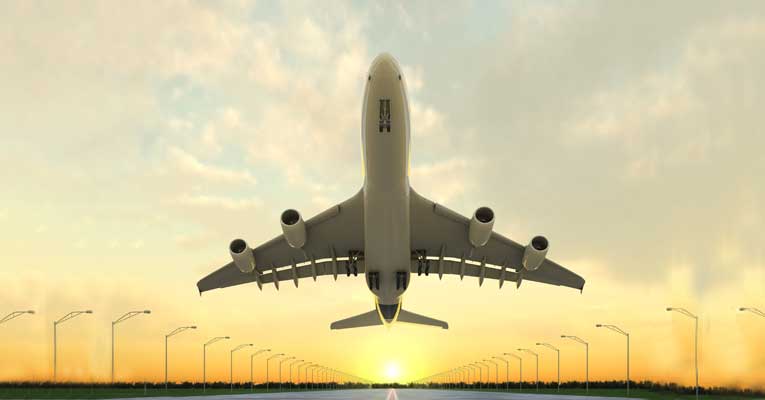 28 March, 2018: On the back of a strengthened global economy and trade, the air freight market has shown remarkable resilience to disruption in the last year. As per latest data released by the Airports Council International (ACI) World, at the regional level, nearly all regions posted growth reaching +8.0 percent or more for the month of January.
In the major markets, North America led the way with +8.8 percent, closely followed by Asia-Pacific (+8.3 percent) and Europe (+8.1 percent). At the national level, the United States (+8.8 percent) drove most of the increase in North America, with Canada growing at a slower pace of +3 percent. In the Asia-Pacific region, Indonesia (+26.2 percent), China (+12.5 percent), and India (+9.7 percent) all contributed to the region's high figures. Most major countries grew at a solid pace in Europe; Turkey and Spain both reached particularly high numbers, posting +32.6 percent and +19.0 percent respectively. Luxembourg, Belgium and Italy followed closely, all growing by double-digit figures.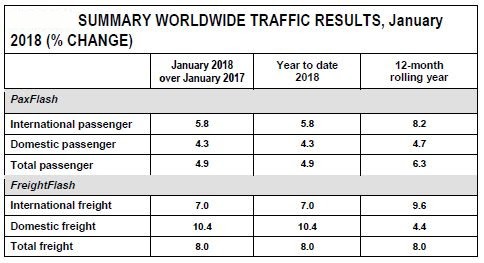 Africa and Latin America-Caribbean both reached double-digit figures, with +12.0 percent and +11.9 percent respectively. In Latin America-Caribbean, Argentina and Brazil posted significant growth as they recovered from challenging macroeconomic contexts, with +29.1 percent and +21.1 percent respectively.
The Middle East was the exception, continuing its slowdown to reach +0.7 percent in January. Although the region's rolling 12-month figures remained strong at +5.4 percent, a downward trend was visible in the last four months, after a surge of high growth during the summer of 2017.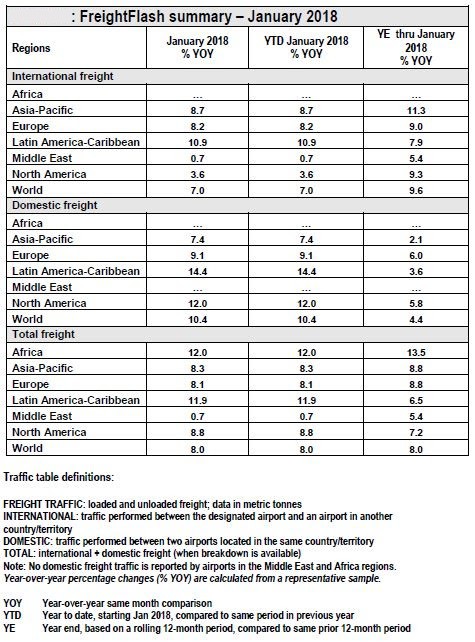 Not all major markets performed well, however, with the Philippines (-22.7 percent), Venezuela (-18.7 percent), and Egypt (-5.4 percent) all pulling their respective regions down slightly.
The ACI World also reported that global passenger traffic was up 4.9 percent in January 2018 on a year-over-year basis.