FROM MAGAZINE: Activating pharma cold chain logistics digitally
India's cold chain logistics for pharma requires urgent attention if the country has to tap the full export potential. Stakeholders have to increase their accountability and improve their quality processes and streamline their operations to align with global standards.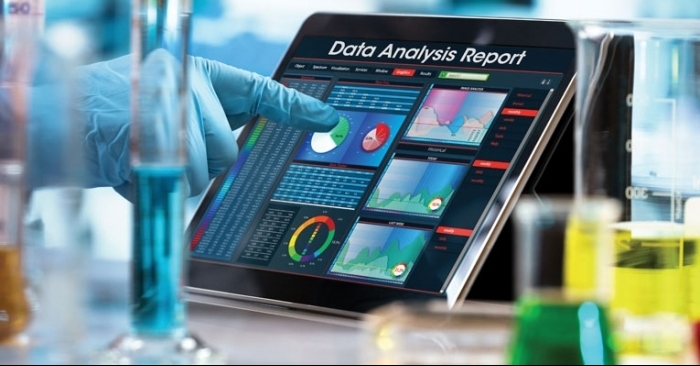 India's cold chain logistics for pharma requires urgent attention if the country has to tap the full export potential. Stakeholders have to increase their accountability and improve their quality processes and streamline their operations to align with global standards.
Shalini Nair
According to a McKinsey report on India Pharma 2020, the Indian pharmaceuticals market is estimated to grow to $55 billion by 2020 driven by a steady increase in affordability and a jump in market access. Due to its impressive level of penetration in terms of volume, India will be second to the US market. To support this sector to move in an upward trajectory, the demand for temperature-controlled logistics and assorted initiatives by the government has brought renewed interest among the private sector players.
As the customers' requirement has grown over a period of time, the logistics players have inducted solutions proactively to meet their requirements and improvise the supply chain performance. Commenting on complying with shipper's demand and strategies to stay ahead of other competitors Krishnakumar V, COO, Agility India, says, "As India has a large generic pharma manufacturing base we are investing more in handling these products. We just don't want to act as a freight forwarder. Along with selling to the customers, we make sure that proper training, infrastructure, and compliance procedures are carried out. Investments are done in people, temperature-controlled transportation and setting up of warehouses."
The pharma logistics has some challenges on the last mile delivery between the city depot and the entry to the airports. High-value pharma goods are transported in small quantities. Currently, there are not many technologies that offer active refrigeration for small quantity deliveries. Manjunath MS, cold chain & innovation advisor, says, "I am helping with the introduction of a new technology that is battery-operated and can offer Food and Drug Administration (FDA) compliant temperature control for all the three temperature ranges of pharma storage requirements. Some real disruptive innovations are at work for this solution. I would like to conduct brainstorming sessions with pharma logistics companies using all stakeholders to deliberate the formation of ideas for innovation in this specific area of temperature controlled logistics to address their pain points and unmet needs."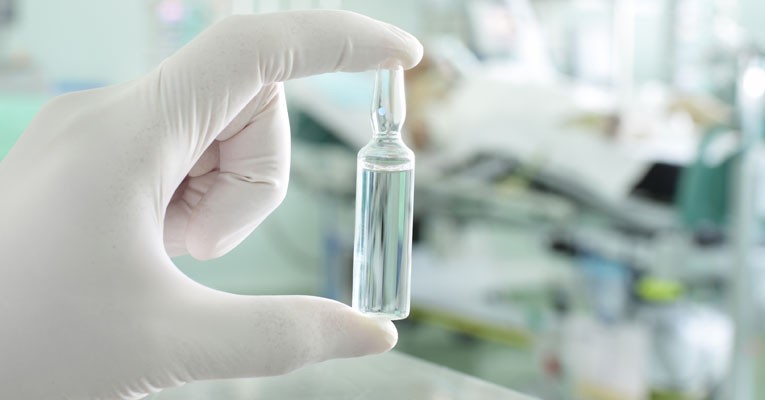 While the pharma cold chain is maturing fast, there remain several challenges on the development of a very strict cold chain protocol. Broad challenges are evident in the supply and distribution chains in pharma products. Manjunath says, "Visibility of the product conditions and its environment from supply to storage to shipment until the product reaches the beneficiary is not yet seamless. Challenges include compliance protocols, audits, and accountability. About 8.5 percent of all pharma goods under temperature controlled transportation experience temperature excursions & hence do not qualify for onward transportation or use. We see this often in the distribution of vaccines into rural outreach. Therefore, tracking & tracing is a big challenge. In some documented cases in the transportation of frozen pharma (blood plasma, serum, etc.), the recorded loss is a whopping 15 percent of the shipped goods."
Offering path-breaking solutions to address the concerns of LSPs, pharma companies and other stakeholders, technology service providers have been emerging as a game-changer. Replying on the need for facilitating improved cold chain in pharma, Adarsh Kumar, co-founder and CEO, TagBox Solutions, comments, "We help pharma companies to make their supply chain more reliable. In our product, we integrate technologies like the internet of things (IoT), machine learning and automation. It helps in solving some critical issues in pharma fraternity like end-to-end traceability, temperature compliance, damage and spoilage of products, estimated time of arrival (ETA), etc. Through this, our pharma customers get a high level of visibility of their products moving across multiple global hubs."
In collaboration with PLUSS Advanced Technologies and Tagbox Solutions, Agility has launched a passive packaging solution named Agile. Agile is a shipment box for the pharmaceutical industry that can be used to move highly critical international shipments. It can keep strict temperature levels for up to 120 hours, and the box's tracking system provides users with real-time visibility of temperature status and location.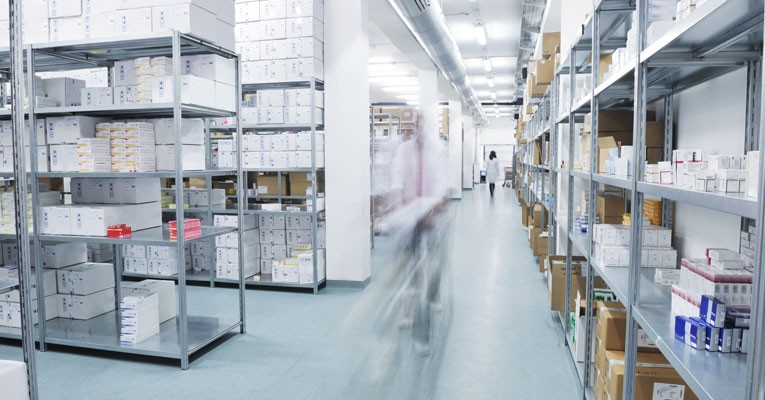 Srinivas Reddy Katta, MD, Ideabytes, says, "Data will be mandatory and transparency is expected always by a customer. Supply chain management is a perfect area with a varied number of stakeholders coming across. We are looking to introduce smart devices or making the existing one smart across the supply chain."
Discussing on using digital tools to enhance customer service, Andy Vargoczky, SVP, sales & marketing, Asia-Pacific, Agility, says, "In the past, logistics was just moving goods from point A to B, but today it is all about information, which is linked to our customer base. Agility's outlook for the future is digitalising its business units. Through Shipa Freight, we are linking small and medium enterprise to do global trade whereby giving access to anybody to book, pay and transact their goods online."
Kumar continues that the developed nations are more accelerated, as far as Asia-Pacific is concerned in terms of accepting technology. Speaking on blockchain concept, he says, "There are two sides of the blockchain, product and process data. Product data can be kept secured whereas process data can be used for traceability and end-to-end visibility. It can help in reducing temperature excursions. If every stakeholder agrees to work along the same platform, blockchain can be a secure protocol available in the market today."
In another move, Tata Motors along with Tata Motors Finance Group entered into a strategic tie-up with Kool-ex Cold Chain Limited, a leading pharma cold chain LSP to supply 200 fully built reefer trucks manufactured by Tata Motors. Developing a unique one-stop solution for Kool-ex, this tie-up includes manufacturing of the specially built pharma compliant reefer trucks which will be covered under the Tata Sampoorna Seva umbrella of value-added services.
Discussing on the Indian market potential for va-Q-tec products, Roland Rappl, MD, va-Q-tec, comments, "There is a good potential for our products in India as it is a passive solution and provides door-to-door delivery. This kind of delivery is useful for countries facing infrastructural challenges because the supply chain does not break. Here, shippers can stuff the containers at their own facilities and bring to the consignee's destination." va-Q-tec is working on a few pilot projects together with business partners to provide transparency of customer shipments through online.
Digitisation in itself is driven by the demand for a large amount of data about products in movement & their real-time information. Cloud technology is increasingly being leveraged by the companies who have global outreach for tracking, tracing and record keeping for any future eventuality or requirement about a specific shipment. Manjunath states, "Active temperature control service provider - Cold Box who has 'On Board Intelligence' have shown that their cold transportation box is FDA compliant in terms of the 'On Line' information it continually transmits to the cloud about the goods in transit in its boxes. So high-value therapeutics & drugs like biologics can be safely transported using these digitised temperature controlled devices and payload owners get periodic information from the cloud about their consignment. Newer digital and electronic technologies like the blockchain systems offer comprehensive control and tamper-proof recording of the entire shipment from its origin to the end point."
Michael Blaufuss, SVP, global air product, Agility GIL, also believes that the shippers desire for transparency in their shipments throughout the entire transit process.
Opining on air transportation as the preferred option over the sea, when it comes to urgent delivery of critical pharma shipments, Cas Pouderoyen, SVP, global ocean product, Agility GIL, comments, "We recognise that high value will go by air. It is a challenge to keep the right service for general medicine due to the economical part. Our assurance of reliability in schedule and temperature control is what wins a customer for us. Within a couple of years, we are planning to move life science products through the ocean."
Similarly, Indian Railways is the quickest & most economical means of transport for refrigerated cargo especially pharma. Speaking in similar lines, Manjunath observes, "This requires intense development in terms of the designing of small and smart containers that offer temperature control, pilfer proof and safe transit, and subsequently the Research Design and Standards Organisation (RDSO) approvals for railways. These containers should be equipped with IoT, which is an area for innovation and more importantly collaboration."
Pointing out the air freight transshipment hub challenges, Rashmi Gurung, manager climate control product, Qatar Airways Cargo, states, "Transshipment can be an extremely complex process when there are many trade lanes served. The Middle East consists more of transshipments particularly pharma. Identifying the development, we have invested in three cornerstones - infrastructure and facilities to upscale the size of business; people and processes where our team works with a variety of products and different types of handling concepts; and automation to eliminate human error."
On the other hand, pharma companies have voiced out the offerings they expect from the logistics service providers (LSPs). Jitendra Shukla, head supply chain, Mylan South Africa, remarks, "LSPs need to have a proactive and flawless communication. We put a lot of effort in making these products in our plant and during the period where stocks move from the tarmac, if the damage occurs, we lose out on providing substandard quality of medicine to our customers. A dedicated team must be there to settle grievances and take care of the aspects which went wrong."
Along the similar lines, Joseph Ludorf, senior director- head of supply chain SAGA, Cipla, states, "Pharma internationally is becoming larger and is large enough for dedicated pharma LSPs to become relevant and economically viable. We are looking for a more and more dedicated logistics service provider in the pharma space so we can go with our good distribution practices (GDP) requirement as a shopping list to them. Currently, in some countries, we battle to comply with the GDP requirement with local LSPs."
India needs to embrace technology in large to come out of its conservative working process. To avoid a brain drain environment in the future, the need of the hour is eliminating trust deficiency with the start-ups. Kumar says, "Even though there is a lot of initial acceptance but till the closure of a deal, there is some scepticism involved, for us being a startup. Customers must understand that we are in a position to offer new technologies which cannot be done by old schools."
Manjunath concludes, "I would urge large logistics companies to open an in house temperature controlled logistics courses for pharma cold chain. Catch them young, and give them good training along with a degree or diploma recognised by a reputed university. This will be a great resource pool, not only for in house requirements but also improve productivity and professionalism across the pharma community. I have mooted this idea to some logistics companies who are dedicated to high-value TCL pharma distribution."
At present, there do not seem to be any standards for temperature-controlled logistics per se. Shukla believes that the International Air Transport Association's (IATA) Center of Excellence for Independent Validators for Pharmaceuticals Logistics (CEIV Pharma) is regarded as a better initiative to get things sorted out or avoiding things which went wrong in the past during the supply chain. At the same time, creating a pharma LSPs grid with all the stakeholders will adhere and issue a valid certification for the fulfilment of compliance for and integrity of product from the origin of the cold chain to the final destination. Pharma companies can leverage such facilities that come along with the compliance certification.