A very balanced budget aiming at inclusive growth for boosting Indian economy: FIEO
February 2, 2018: Welcoming the Union Budget 2018-19, Ganesh Kumar Gupta, president, FIEO said that it's a balanced budget for the country aiming at i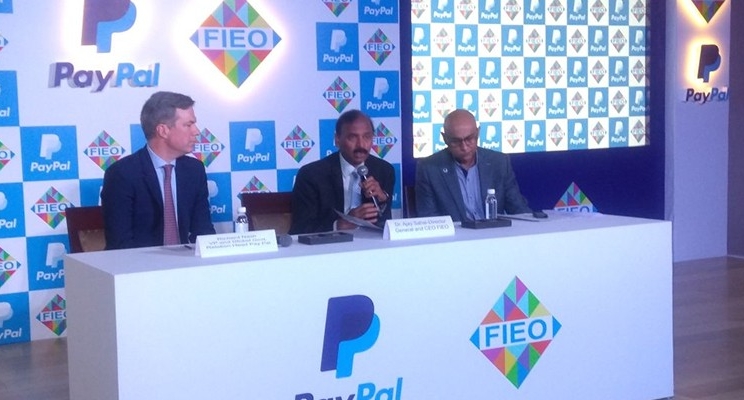 February 2, 2018: Welcoming the Union Budget 2018-19, Ganesh Kumar Gupta, president, FIEO said that it's a balanced budget for the country aiming at inclusive growth and transforming rural India. The focus of the budget is on agriculture, rural economy, infrastructure, MSME and exports.
Gupta said that the target to take agri-exports from $30 billion to $100 billion is very encouraging as agri-exports would be instrumental in doubling farmers' income. A stable Agri Export Policy based on digitalised current stock position, scientific forecasting of crop prospects, current demand would help in devising such a policy. The backward and forward linkages in agriculture through logistics and supply chain would be required to meet such targets. The state-of-art facility in 42 mega food park will unleash the potential of food processing exports.
The increased allocation from Rs 1100 crore to Rs 2000 crore for the Interest Equalization Scheme (IES) for the current year and Rs 2500 crore for 2018-19 would help the export sector as it gives cushion to include merchant exporters and services exporters also for the benefit of IES.
Similarly, enhanced allocation for Remission of State Levies (ROSL) from Rs 1555 crore to Rs 1855 crore for the current fiscal and Rs 2164 crore for the subsequent fiscal will not only help in clearing the backlog but could also be used to extend the benefit to carpets, handicrafts and fabrics and yarn exports.
Gupta said that extension of fix term employment facility for all sectors will benefit the exporters who were demanding it for long. It will allow them to provide additional jobs as and when they get export orders particularly in sectors where the demand is seasonal in nature.
The Budget has also provided a boost to logistics sector which will help in imparting competitiveness to exports. Increasing allocation for railways, roads, shipping and coastal navigation, electronic payment facility at all toll gates, single logistics portal to meet all logistics requirement will go a long way in reducing the logistics cost of exports.
The reduction in the Corporate Tax rate will help the US subsidiaries to continue their operation in the country besides revisiting on this issue by those who were exploring the option to set up further production base in US to avail lower Corporate Tax benefit.
The FIEO chief said that 15 percent growth in exports is very much on the card as global trade is booming supported by buoyancy in commodities. However, a volume-wise growth would pose some challenge due to appreciation of Indian Rupee, liquidity crunch and increasing protectionism across the globe.