94% of air cargo stakeholders believe technology will play a key role post-Covid-19: Kale
August 6, 2020: Kale Logistics Solutions noted that 94 percent of the air cargo community members worldwide feel that technology will play a key role in getting air cargo back on track post-Covid-19 according to a poll conducted during the company webinar 'Atlanta's Digital Air Logistics Gateway Solution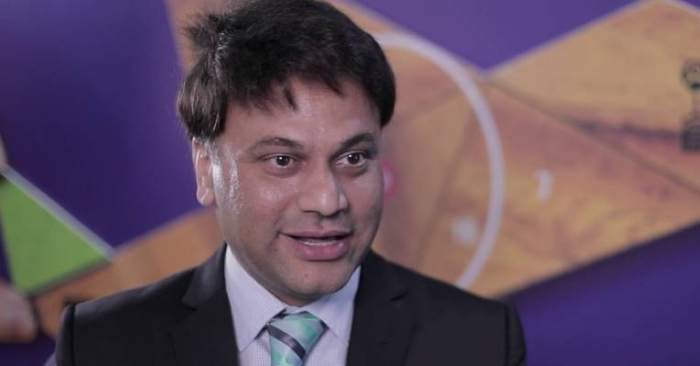 August 6, 2020: Kale Logistics Solutions noted that 94 percent of the air cargo community members worldwide feel that technology will play a key role in getting air cargo back on track post-Covid-19 according to a poll conducted during the company webinar 'Atlanta's Digital Air Logistics Gateway Solution - Unique in the USA' for the air cargo community in the USA on July 21, 2020.
Kale provides IT solutions to the global logistics industry along with Atlanta International Airport, Metro Atlanta Chamber and Georgia Department of Economic Development in the USA.
The webinar discussed how to move air cargo efficiently during the times of Covid-19 using technology. Also, Atlanta's fast transformation as a hub for Global Digital Supply Chains with North America's first air freight community platform was discussed. With digitization, the efficiency of each supply chain process increases and paves way for faster operational capabilities within and outside the airport.
Air Cargo Community System at Atlanta Airport
Elliott Paige, director, air service development, Hartsfield-Jackson International (ATL) Airport in Atlanta, said, "At ATL, we have worked with various stakeholders such as freight forwarders, ground handlers, airlines and others pushing them to see how to become not only the world's busiest but also the most efficient airport. We teamed up with other airports worldwide such as Schiphol through digital trade corridors. Through the same scheme, we are looking to connect with other busy airports such as Mumbai, Seoul, Paris in order to create similar standards of cargo movement between these airports."
Elliott said, "Working along with several airport stakeholders in Europe, we realized that Schiphol and other airports in Europe are working efficiently with an air cargo community system. So, we should also implement the same thing at ATL. In November 2019, we launched it at ATL and had some early adapters. Those early adopters are excited given the current pandemic condition and others too are falling in line. We are looking forward to other Airports in the USA signing up to some version of digital cargo technology."
Single windowpane
Donna Mullins, vice president, Kale Info Solutions (USA), said, "Lack of real-time cargo visibility for the stakeholders on the land side is an existential problem currently in the air cargo environment. A cargo community system enables real-time cargo visibility and connects all stakeholders in a single windowpane. Moreover, a community platform comes with tailor-made solutions to meet the guidelines of the World Trade Organization (WTO), Customs Authorities and UN Recommendation 33. The truck movement is tracked on a micro-level. Also, information on payments, invoices, advanced information sharing is all enabled with a cargo community system."
Amar More, chief executive officer & director, Kale Logistics Solutions, said, "The logistics industry has always leveraged opportunities in a crisis like these. For example, during 9/11, the initiative of the automated manifest system gathered momentum. We have a similar opportunity here and technology can be used to create the new normal."
He further said, "In a nutshell, an air cargo community system facilitates digital interaction between freight forwarders, ground handlers, customs authorities, airlines and various other stakeholders in a single-window mechanism. This will enable them to perform more tasks with less resource."
How does it work on the ground?
Kris Northup, Southeastern Freight Lines said, "Being involved in this since the beginning is an asset for me and for Southeastern Freight Lines. I can visibly see the benefits provided by the air cargo community system. It eliminates wait time significantly. The Ground Handler has an advanced notification on the freight movement. By advance booking a slot and scanning the QSR code upon arrival at the truck pass, the Ground Handler has visibility and can have cargo ready upon arrival. We need more companies signed up to the system to maximize the benefits to the logistics community. As more people signed up, the more efficient it will be. Every trucking company will benefit from this system."