SCM Pharma Summit focuses on bringing end-to-end supply chain visibility
September 12, 2018: The 9th Annual SCM Pharma Summit 2018 organised by UBM, recently concluded on a successful note, with logistics players and pharma manufacturers discussing some thought provoking concepts to decode how the logistics industry can walk the extra mile to facilitate the evolving pharmaceutical industry.
On the inaugural day, Guest of Honor Manoj Singh, SVP & head – Cargo, Mumbai International Airport – GVK, shared the new initiatives adopted by Mumbai airport to streamline cargo services and also the measures taken for the pharmaceutical industry supply chain. Singh stated that temperature controlled pharma constitutes 48 percent of total pharma at MIAL. He added that pharma constitutes 20 percent of total air cargo. Underlining the fact that the airport currently remains the most constraint but most efficient, Singh stated that major capacity expansion plans are in pipeline. He said that the pharmaceutical terminal at the airport will be expanded by 250000 MT. The airport is also expected to receive its CEIV certification in next six months. Apart from this, there are massive plans around Navi Mumbai to cater cargo, informed Singh.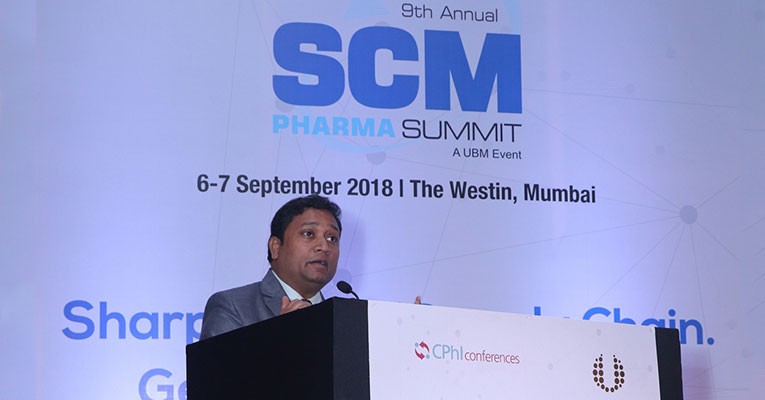 Manoj Singh, SVP & Head – Cargo, Mumbai International Airport – GVK
The Indian pharmaceutical market is the third largest in terms of volume, exporting products to over 200 countries; and thirteenth largest in terms of value. The sector, however, is fragmented and complex with over 20,000 registered units. Considering this and the sheer size and the scope of the Indian pharmaceutical industry, supply chain remains one of the most crucial factors, as the vitality of pharmaceuticals depends a lot on how it is transported.
The two day event saw discussions on a range of topics including new frontiers in logistics and supply chain, achieving supply chain integrity in pharma logistics, working closely with 3PL's to attain a fully digitalised supply chain process, role of predictive data analytics, block chain and machine learning, role of airports in enabling supply chain efficiencies, implications of Brexit on global and Indian pharmaceutical industry and supply chains and much more.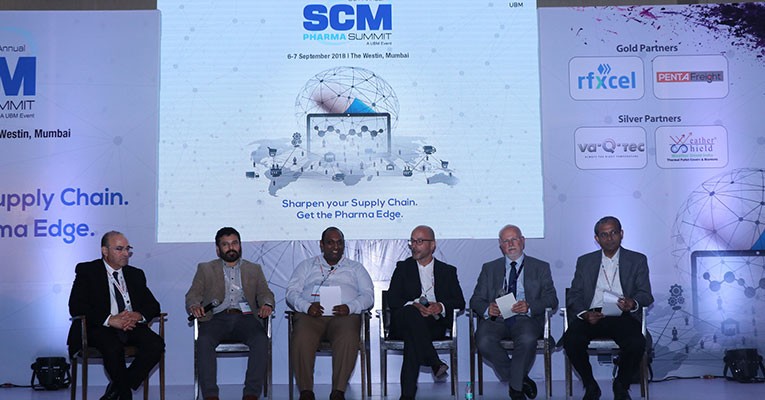 (L-R) Yoram Eshel of Loginor; Nihar Medh of Cipla; Sidhartha Shankar of Pfizer Healthcare India; Enrico Passuello, Global Product Supply Chain Owner on exchange program as UAE Supply Chain Manager, Roche UAE; Christoph Krähenbühl of Excellis Europe; Ryan Viegas of Teva Pharmaceutical Industries
The panelists agreed on the fact that temperature controlled pharma is registering consistent growth globally and as challenges and regulations in pharma logistics increase, all stakeholders have to run in the same pace as a community. This especially becomes important in the backdrop of counterfeit cases, which is very much a reality today. The panelists discussed about the importance of visibility and delved deeper into digitalisation and its offerings to achieve advanced planning and informed decision making. While proactiveness of leading logistics companies were acknowledged, industry stakeholders agreed on the fact that shippers also need to partner with 3PLs to ensure a seamless supply chain.